Joint HGS-GSH Virtual General Meeting - Reflection Seismology: Born in Oklahoma
Important! Please do not create a duplicate login if you already have one. If you have forgotten your password click the "Request new password" tab above to reset your password.
Monday, January 10, 2022
Virtual Event via Zoom
6:00pm - 7:00pm
HGS & GSH Members/Non-Members - $15 Students - $10
A confirmation email will be sent to upon registration with meeting links.
To guarantee a spot, you must pre-register on the HGS website and pay with a credit card. Please cancel by phone or email within 24 hours before the event for a refund. Online & pre-registration closes Monday, January 10th at 6:00 p.m.
**You must have an existing HGS account/profile in order to register for this event. Please call the HGS office at 713-463-9476 or email us at office@hgs.org if you need assistance in creating a profile.**
Speaker: Dr. James Knapp
Company: Oklahoma State University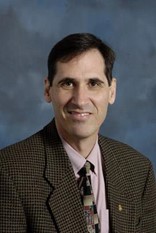 Dr. James H. Knapp is a Professor and the Boone Pickens Distinguished Chair of Geoscience in the Boone Pickens School of Geology at Oklahoma State University, where he specializes in the areas of structural geology, tectonics, geophysics, and petroleum geology. He received a B.S. degree with distinction in geology from Stanford University, and a Ph.D. in structural geology and tectonics from M.I.T. He joined the faculty at OSU in 2018 after a 20-year career on the faculty at the University of South Carolina, where he now holds the title Distinguished Professor Emeritus. Before arriving at UofSC as an Associate Professor in 1998, Dr. Knapp spent several years working in the petroleum industry with Shell Oil, both as a research and an exploration geologist, and as a member of the research faculty at Cornell University. During his academic career, Dr. Knapp and his research team have carried out both fundamental and applied research in the design, acquisition, processing, and interpretation of seismic surveys, both onshore and offshore. Dr. Knapp has served as a Congressional witness and made numerous public appearances concerning offshore seismic acquisition and energy development. During his tenure at UofSC, Dr. Knapp served in various administrative or faculty leadership functions, including Chair of the UofSC Columbia Faculty Senate. Dr. Knapp is married to Dr. Camelia Knapp, Head of the Boone Pickens School of Geology at Oklahoma State University, and they have two daughters.
Reflection Seismology: Born in Oklahoma, 100 Year Centennial
Seismic methods have revolutionized our understanding of the Earth, and fundamentally transformed resource exploration and hazard assessment over the past 100 years. Building on his experience with acoustics during World War I, John Clarence Karcher and a team of OU faculty in 1921 first pioneered the technology of using sound energy to record reflections from the subsurface with a series of experiments in Belle Isle and Vines Brach, OK. These pioneering efforts quickly were applied to exploration for oil and gas in Oklahoma and surrounding regions, and subsequently were employed in basic research to advance our understanding of the oceans, continents, and the theory of plate tectonics. To honor these pioneering efforts, we will celebrate the Seismic Reflection Centennial from 17-19 May 2022 (delayed by a year by COVID), jointly organized by the University of Oklahoma, Oklahoma State University, University of Tulsa, and sponsored by the Society of Exploration Geophysicists.
Read More about SEG's Seismic Reflection Centennial 2022 Event: Mapping the Earth Beneath Our Feet
17–19 May 2022 | Stillwater and Norman, Oklahoma, USA
---
When
January 10th, 2022 6:00 PM through 7:00 PM
Event Fee(s)
| | |
| --- | --- |
| Joint HGS-GSH Meeting 2022 | |
| GSH and HGS Members & Non-Members | $ 15.00 |
| Students | $ 10.00 |
Event Attachments
| | |
| --- | --- |
| Sponsorship Opportunities | |
Event Contact
| | |
| --- | --- |
| contact Email | pattywalker1@icloud.com |
Event Filter Informations