HGS Virtual North American Dinner - The Story of the Kavango Basin
Monday, October 25, 2021
Virtual Event via Zoom
7:00pm - 9:00pm
Member- $15 Non-Member- $30 Students - $10
A confirmation email will be sent upon registration with meeting links.
To guarantee a seat, you must pre-register on the HGS website and pay with a credit card. Please cancel by phone or email within 24 hours before the event for a refund. Online & pre-registration closes Monday, October 25 at 7:00 p.m.
**Non-Members can submit an application and pay their dues before registering to get the member price. Please call the HGS office at 713-463-9476 to be registered only AFTER your application and dues are submitted.**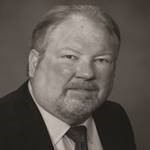 Speaker: Dr. James W. Granath | Consulting Structural Geologist
The Story of the Kavango Basin, An Unusual Play Emerging in Namibia
on behalf of a committee of ReconAfrica scientists and Bill Dickson, DigsGeo.com
In recent months, the project pursued in Pet Expl License 73 in northeastern Namibia by ReconAfrica has, somewhat surprisingly to me, become very high profile for various reasons. The project has its root in recognition since about 2015 that the eastern end of the Owambo Basin actually has a younger, Karoo-aged history and has therefore been distinguished as a as a deeper dimension to the shallow Neogene "Kavango Basin." Secondly the project had operational limitations because of the blue-sky nature of the project, such that the operations that have been going on in 2021 were not the usual prospect-targeted operations. Stratigraphic wells were drilled to prove up the play concepts, and now seismic acquisition is following that proof-of concept stage of the program. The two wells were wildly successful in proving that a petroleum system is active in this part of the region, further distinguishing Kavango from the disappointing Owambo to the west. But they did prove that my early structural models grossly exaggerate the Karoo fill in the basin. It looks like the program has drilled into pre-Karoo high blocks that contain pieces of the much older Damara fold belt. The Karoo extension seems to have been superimposed on that older structure and dropped it down to levels at or below sea level, a subsidence compared to surface expression of the fold belt that amounts to 1.5 km or more. The project employed some innovative techniques in terms of responsible drilling techniques, and a low-impact seismic acquisition program.
This talk will be in two parts, the first discussing the results of PEL 73 operations insofar as they can be released at the time of the meeting, followed by a Q and A. There will be a short break, followed by the second part, which will delve into the tectonics behind how the play concept was developed, and some geology of this part of Africa. The scientific significance of that work relates to how to approach an extension province from the point of view of the kinematics of the blocks involved: a displacement field approach to extension and inversion in an array of clocks rather than a fault-plane dynamics approach.
Featured Sponsor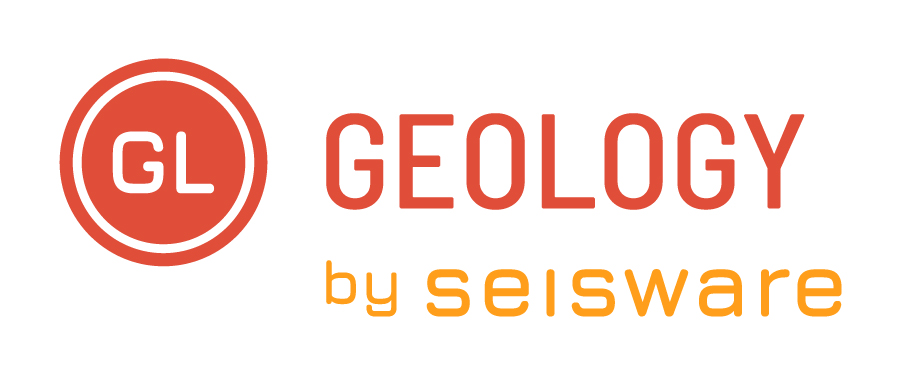 At SeisWare, we create user-driven software for geologic and seismic interpretation. We're Houston locals, we're geoscientists and as the industry pushes forward and innovates, we are too, with exceptional software and extraordinary customer care.
Our geologic interpretation software, Geology by SeisWare, is an all-inclusive package for one low-cost annual subscription. It places traditional geologic interpretation tools, including tops picking and log correlation, into a dynamic 3D environment. There is much more to our software that will make your work easier.
Diana Guerrero, Jeremy Keeler and Kelly Lindloff would love to connect with you on LinkedIn, or you can visit our website to learn more.
Website | Twitter | Facebook | LinkedIn

---
Vendor Corner
HGS Technical Lunch & Dinner Series Sponsorship Package - $250 per individual events which would include the following:

HGS Social Media Promotional Platform: LinkedIn, Facebook, Instagram, Twitter
HGS Marketing Platform: HGS Website (www.hgs.org) event page, HGS Email Newsletter, HGS Bulletin (digital publication), YouTube.
HGS Technical Talk Date: Before introducing the speaker, the HGS will go through general announcements for the month and will have a slide thanking all of our sponsors for the talk. After the speaker's talk, the HGS will once again share a slide to all attendee's with sponsor logos and thank all sponsorship once again.
When
October 25th, 2021 7:00 PM through 9:00 PM
Event Fee(s)
| | |
| --- | --- |
| Virtual Event Fee | |
| HGS Member | $ 15.00 |
| Non-Member | $ 30.00 |
| Student | $ 10.00 |
Event Attachments
| | |
| --- | --- |
| Sponsorship Opportunities | |
Event Contact
| | |
| --- | --- |
| Contact | Mark Hamzat O. Erogbogbo |
| | |
| --- | --- |
| contact Email | mark@prosperoog.com |
Event Filter Informations