POSTPONED - HGS International Dinner - Sequence Stratigraphy: Past, Present and Future
***All public HGS events have been cancelled or postponed through April 30, 2020 in order to limit the spread of Coronavirus (COVID-19).***
Monday, April 27, 2020
ROOM • Norris Conference Center • 816 Town and Country Blvd #210
Site Map • Floor Plan
Social Hour 5:30–6:30 pm
Dinner 6:30–7:30 pm, Presentation 7:30- 9:00 pm
Member/Emeritus/ Honorary Life- $40.00 Non-Member- $45.00 Student- $15.00
WALKUPS: $45.00
To guarantee a seat, you must pre-register on the HGS website and pay with a credit card. You may walk up and pay at the door if extra seats are available. Please cancel by phone or email within 24 hours before the event for a refund. Online & pre-registration closes Monday, April 27, at 5:00 a.m.
Speaker: Victor Abreu
Company: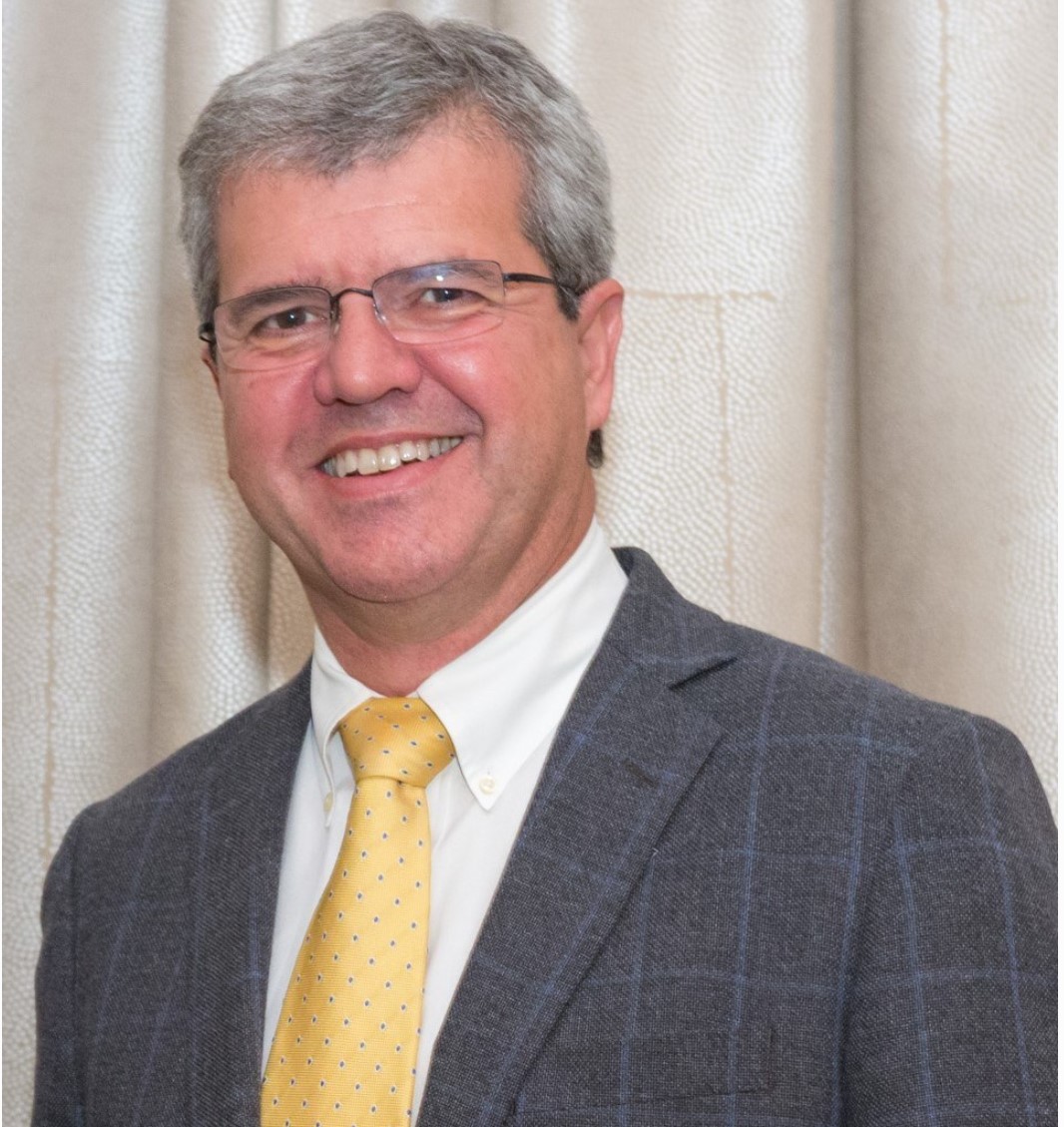 Vitor Abreu has 28 years of experience in the oil industry in petroleum exploration, development production and research, with a proven record in evaluating, risking and/or drilling in 22 countries and 31 sedimentary basins in 6 continents. His areas of expertise include projects in exploration, development and production of deep water reservoirs, regional studies to define the petroleum system elements and key plays in frontier exploration, tectono-stratigraphic evolution of basins in different tectonic settings, maturing opportunities to drillable status, and play to prospect risking assessment. His experience in development and production includes several field studies in different depositional environments, with high-resolution stratigraphic interpretation integrated to engineering data to define reservoir connectivity and main baffles and barriers for effective field development plans. On research, Vitor is considered one of the world leaders on reservoir characterization of deep water systems, proposing new deep water models with strong impact in development and production.
Sequence Stratigraphy: Past, Present and Future
Past
Sequence stratigraphy is a method for stratigraphic interpretation, pioneered by Vail and colleagues in the mid 70's, which explains the complex geometries that sediments create as they fill accommodation in response to changes in rates of sedimentation, subsidence/ uplift and eustasy. This method was developed based on observations and concepts developed as early as in the 1800's.
In the 1800's, the concept of Facies triggered a revolution in the stratigraphic thinking. At that time, Geology was dominated by the ideas of the Universal Ocean Doctrine, which is the precursor of Lithostratigraphy. Facies concepts and definition of facies associations led to the understanding of facies stacking (Walther's Law) and lateral movement of shoreline caused by relative changes in sea-level (Transgressive-Regressive cycles). Later in the 1800's, Chamberlin proposed the Diastrophism concept, as catastrophic geologic events would cause eustatic changes that "should produce a stratigraphic record with natural units separated by widespread hiatuses".
Based on this strong scientific foundation, pioneer work from Caster, Sloss, Wheeler, Campbell, and Asquith established the basis for the methodology. These researchers established a new way to correlate stratigraphic units, demonstrating the time-transgressive nature of lithostratigraphic formations. In 1949, for the first time the term "sequence" was used to defined unconformity-bounded cratonic stratigraphic units named in North America. These ground-breaking ideas from Sloss were further developed by Vail and Mitchum, at first as graduate students from Sloss and later as scientist working for the Exxon Production Research Company. At that time, the Exxon approach to sequence stratigraphy included a global sea-level chart and a model of sequence-architecture as the result of one cycle of falling and rising eustatic sea level.
During the 1980's and 90's, there was a proliferation of scientific publications proposing new names for surfaces and systems tracts, as well different approaches and models for interpretation. Donovan called it the "Tower of Babel" in Stratigraphy, where stratigraphic taxonomy is emphasized (see work from Catuneanu for summary of most of the terminology). The consequence was the development of a rich and cumbersome nomenclature.
At the heart of the confusion, is the close association between sea level changes, the formation of surfaces, and specific stratal stacking that define systems tracts, common in the literature since the original works of Vail and Posamentier. In some cases, terms like highstand and lowstand have been used to identify systems tracts based on specific stratal stacking. In other cases, stratal stacking has been inferred to reflect a relationship to sea level. These terms conflict with others that are related to shoreline position and movement, or processes that can be directly observed from the geologic record, such as "transgression", "regression", "progradation", and "retrogradation". Thus, a clear way to communicate is to keep sea level position and systems tracts terms separate, not as interchangeable terms. For example, for clarity one should use "high sea level" when referring to absolute position of sea level at a given time, rather than "highstand of sea level".
Present
Is recommended to emphasize the five key observations that can be made from any geologic data: lithofacies, lithofacies association, vertical stacking, stratal geometries, and stratal terminations. From these observations, the interplay of changes of accommodation and sedimentation rates can be detected. In transitional marine systems, the key facies to observe is the shoreline. Currently, the position and trajectory of the shoreline are used in all definitions for surfaces and systems tracts in sequence stratigraphy.
Rather than sea level changes alone, the resulting stacking of parasequences is a consequence of the interplay of accommodation and sediment supply, which are controlled by eustasy, tectonics, climate and initial depositional profile. The accommodation succession method emphasizes this interplay and uses it to help define a chronostratigraphic framework. The recorded in a sequence progresses: from negative accommodation that is marked by a significant unconformity on the shelf; after which accommodation slowly begins to increase, at an increasing rate, resulting in progression from progradational to aggradational stack of strata (defining the Lowstand Systems Tract). This is succeeded by a maximum rate of accommodation creation expressed by a retrogradational stacking pattern (defining the Transgressive Systems Tract), and finally slowing rate of accommodation creation, turning to negative accommodation marked by an aggradational to progradational (to possibly degradational) stack of strata (defining the Highstand Systems Tract). Eventually, the increasingly negative accommodation generates another shelfal unconformity and significant basinward shift in coastal onlap forming another sequence boundary, and the succession starts over again.
Future
A significant source of uncertainty in prediction resides in the stratigraphic interpretation. Since current stratigraphic interpretation methods are mostly empirical, a step change in prediction can be achieved by quantitatively constraining interpretations and geologic models using the physics of fluid flow (fluid mechanics) and sediment transport. This approach is called Process Stratigraphy (Abreu et al., 2014) and involves the integration of process sedimentology and sequence stratigraphy in creating a new way to interpret geologic data. Sequence Stratigraphy combine the analyses of facies stacking, regional surfaces tied to base level changes and extra-basinal controls to create predictive models of lithology distribution and reservoir architecture. Currently, sequence stratigraphy utilizes a somewhat qualitative, analog-based approach to define the facies distribution in a region of interest. This analyses works well at a more regional scale, but fails in predicting sub-seismic reservoir architecture and lithology distribution. Process sedimentology includes the study and understanding of fluid dynamics, morphodynamics and sedimentary transport mechanisms including deposition and erosion.
In Process Stratigraphy, analog-based stratigraphic concepts are combined with physics-based analytical and numerical modeling to more realistically predict lithology distribution and reservoir architecture. Through this process, it is possible to populate property distributions in reservoir models to more accurately characterize reservoir uncertainty and to enable improved business decision-making, representing a paradigm shift from analog- to physics-based stratigraphic predictions. The work flow in Process Stratigraphy is to (1) interpret sedimentary flow parameters (e.g., flow height, density, velocity, local gradient, Froude number) from the available stratigraphic/sedimentologic information (e.g., sedimentary structures, stratal geometries and stacking, geomorphology from seismic patterns – or "from rock to sedimentary flow"), and (2) use the sedimentary flow regimes (hydraulics + sedimentary transport) interpreted from the geologic record to predict sedimentary facies away from well control; and to create facies volumes (e.g., reservoir property volumes) from resultant flow regimes through inversion using local calibration (seismic, wells, cores) to condition reservoir models (or, "from sedimentary flow to rock"), aiming at generating improved reservoir simulations with multiple scenarios.
---
Instructions to Norris Conf. Center:
The Norris Conference Center is on the Second (2nd) Floor, and cannot be seen from the street. From Town and Country Blvd, turn west at Plaza Way and go past "Kendra Scott" store to STOP sign. Turn right = North and go to Level 3 of the parking structure. The parking structure can also be reached from the northbound Beltway 8 frontage road. Turn into the driveway that is 0.33 mi. north of Kimberley Ln., just before the Amegy Bank sign.
When
April 27th, 2020 5:30 PM through 9:00 PM
Location
Norris Conference Center - CityCentre




816 Town & Country Blvd, Suite 210




Houston

,

TX

77024




United States
Event Fee(s)
| | |
| --- | --- |
| HGS Member | $ 40.00 |
| Non-Member | $ 45.00 |
| Emeritus/Life/Honorary | $ 40.00 |
| Student | $ 15.00 |
Event Attachments
| | |
| --- | --- |
| Sponsorship Opportunities | |
Event Contact
| | |
| --- | --- |
| Contact Phone | 713-304-8503 |
| | |
| --- | --- |
| contact Email | sgetz@sbcglobal.net |
Event Filter Informations
| | |
| --- | --- |
| Event Owner | International |