HGS Northsiders' Luncheon - Identifying Geological Deformation Using High-Resolution Borehole Images in the Northern Gulf of Mexico Basin: Shale and Deformation Band Characterization
Tuesday, January 15, 2019
Southwestern Energy
10000 Energy Dr. Houston TX
Social 11:15 AM, Luncheon 11:30 AM
Cost: $30 pre-registered members; $40 for non-members/ ALL walk-ups (Credit Cards Accepted);
$25 for Emeritus/Life/Honorary; $10 for HGS student members if pre-registered and pre-paid.
To guarantee a seat, you must pre-register on the HGS website and pre-pay with a credit card. You may walk up and pay at the door if extra seats are available. Please cancel by phone or email within 24 hours before the event for a refund. Online & pre-registration closes Tuesday, January 15, at 5:00 a.m.
Speaker: Weixin 'Wayne' Xu & Anish Kumar
Company: Schlumberger
Identifying Geological Deformation Using High-Resolution Borehole Images in the Northern Gulf of Mexico Basin: Shale and Deformation Band Characterization
High-resolution borehole images have been applied to hydrocarbon exploration and field development for a few decades now and have been used to define sedimentary facies, lithology textures, paleo flow directions, faults, fractures, etc. Most wells in the Gulf of Mexico (GOM) are drilled with oil-based mud, and obtaining high quality borehole images was challenging. In 2014, a new high-resolution borehole image tool was introduced to the global geological community. Since then, the high quality borehole images have enabled tremendous progress in borehole image based geological interpretation in the deepwater GOM. This paper discusses two important geological phenomenon that ultimately could affect reservoir size, distribution, or quality.
One of the forefront areas of image interpretation is shale characterization. The drilling targets of wells in the GOM are typically reservoir sands. Not as much attention was paid to shales. Most shales encountered in deepwater GOM were considered to be hemi-pelagic that have relatively constant dip magnitude and dip azimuth (Figure 1A). The new images, however, reveal that large footages of shale penetrated by wells have slumped bocks, deformed bedding, distribution of broken beds, boulders, cobbles, etc., and show wide ranges of dip magnitudes and variable dip azimuths (Figure 1B). These shales, therefore, can be interpreted as either mass transported deposit or slumped (soft-deformed) shale. The dip information of these shales can be, and has been, used to predict sand distribution in mini-basins, and to better understand the impacts of mass transported deposits.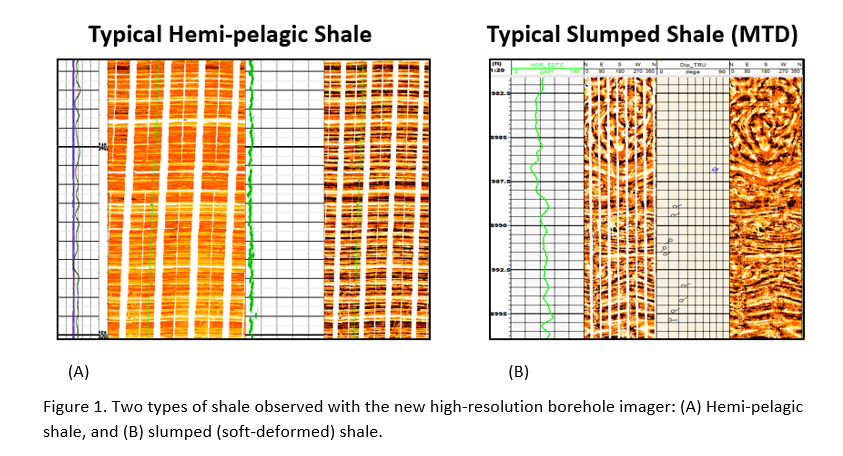 One of the major risks in the oil exploration and development in the GOM is compartmentalization, which can be caused by faults, lithofacies change, and deformation bands. The newly deployed high-resolution borehole imager can picture fractures and deformation bands much clearer than the legacy oil-based borehole imagers (Figure 2). Since those high-angle features can be interpreted as either deformation bands or conductive fractures, it is best to get core data to verify the interpretation. With the help of core data and a computer, the orientation of those features can be determined (Figure 3). The final interpreted results can be used in reservoir property modeling and simulation, and can be applied to an entire field.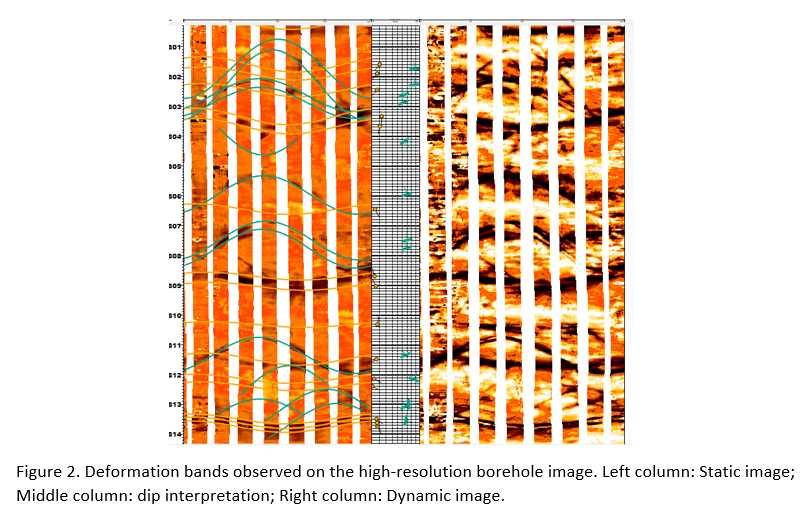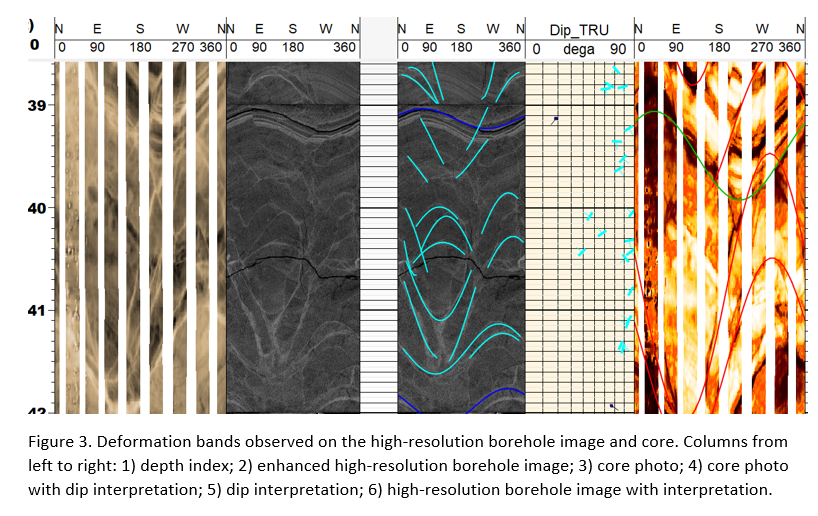 Geological interpretation in the deepwater GOM can be extremely challenging. The new borehole images offer much needed detailed observations of the geology in the well. Understanding the shales that bound the reservoirs, and may even have direct influence on their size and distribution, is imperative. Baffling within in a reservoir caused by deformation bands affects the ultimate producible reserves. Understanding of deformation bands is also very important. With this added knowledge, the development geologist is far better equipped to make realistic field models than ever before.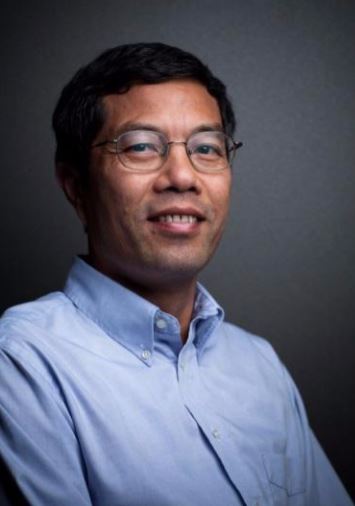 Wayne holds a B.S. degree (Zhejiang University), a M.S. degree (Petrol China) and a Ph. D. degree (University of Michigan), all in geology. He joined Schlumberger in 1998; and is a principal geologist in the company now. During the past 13 years, he has been interpreting logs for oil companies in the Gulf of Mexico area and other domestic and international basins. His main interest is integrated petroleum geology.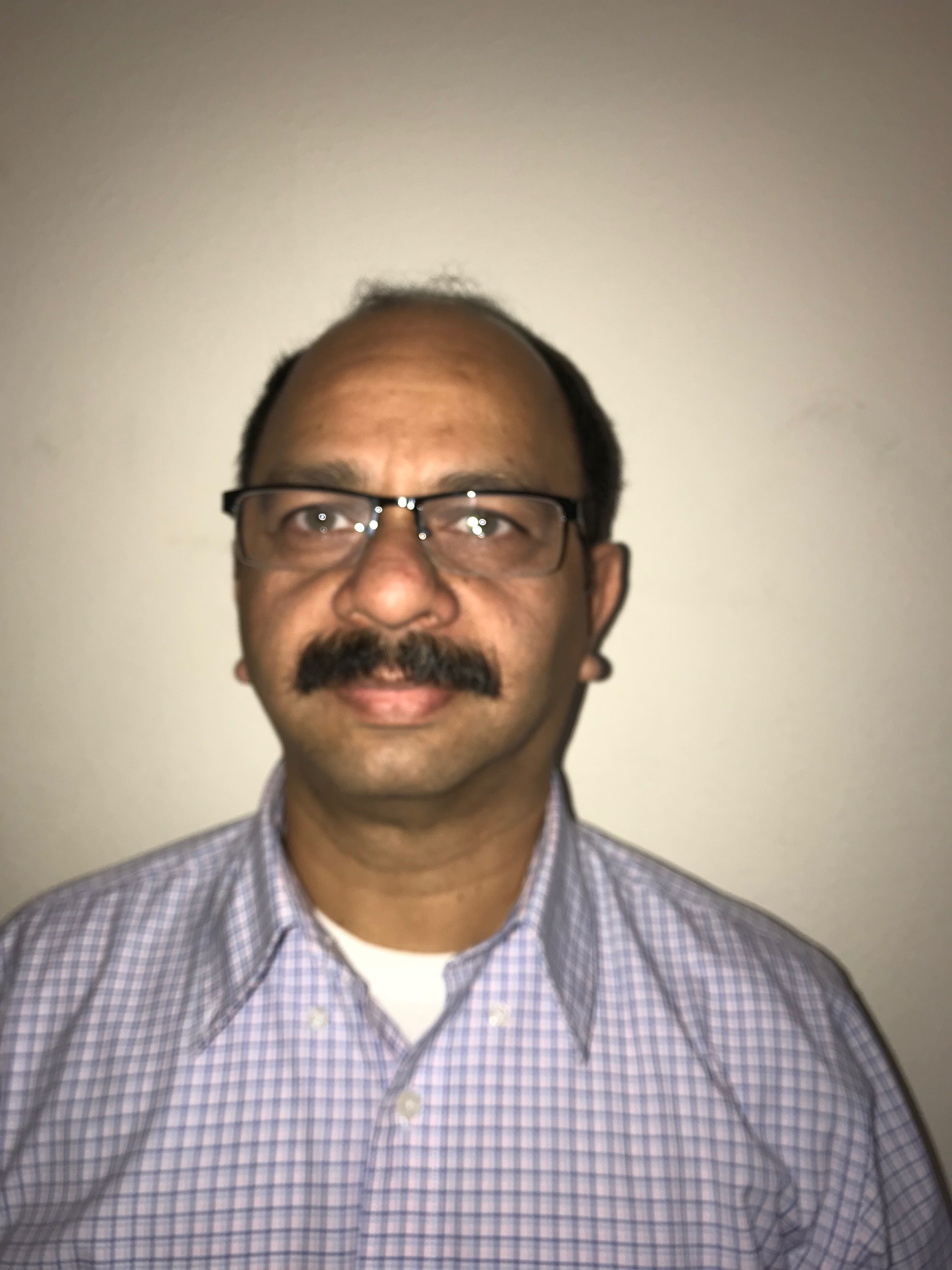 Anish Kumar received his Ph.D. in Geology at Texas Tech University in 1997. He worked with Special Core Analysis Labs, Inc., Midland, Texas, as a Geologist and Lab Manager till 2001, when he began his career with Schlumberger in New Orleans as an Interpretation Development Geologist with a focus on Borehole Geology and deepwater deposits. Anish is currently based in Houston and is a Geology Domain Champion for Schlumberger's Western Hemisphere Wireline operations.
When
January 15th, 2019 11:15 AM through 1:00 PM
Location
Southwestern Energy




10000 Energy Dr.




Spring

,

TX

77389




United States
Event Fee(s)
| | |
| --- | --- |
| HGS Member | $ 30.00 |
| Non-Member | $ 40.00 |
| Emeritus/Life/Honorary | $ 25.00 |
| Student | $ 10.00 |
Event Attachments
| | |
| --- | --- |
| Sponsorship Opportunities | |
Event Filter Informations
---