SIPES: What Independents Need to Know about the Permian Basin: Past and Future

Thursday, March 15, 2018
Location: Petroleum Club, 35th floor in the Aramco Room
1201 Louisiana, Total Building, Houston
Time: 1:30 pm to 5 pm (after the SIPES March Luncheon)
Cost : $75 for SIPES Members/$95 for non-members.
Attend the SIPES Luncheon and stay for the SIPES Seminar
Seminar includes digital notes from the speakers
What Independents Need to Know about the Permian Basin: Past and Future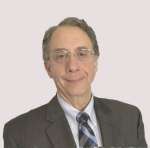 speaker one: Bill DeMis, President, Rochelle Court, LLC
"Why the Permian Basin has been a Historical Driver of U.S. Oil Patch Innovations: Why Looking Back Will Help Independents Look Forward"
Mr. DeMis will cover the Permian Basin in terms of exploration and production history, and discuss why the Permian Basin has been a leader in US technology application, from 3D seismic to horizontal drilling and now a leader in unconventional oil production.  Further topics of the session will include "failed shales," specifically a case study of the Mississippian Barnett equivalent in the Delaware Basin which turned out less productive than anticipated. Be informed! Don't fall for the pitfalls!
The Q&A time will be interesting!
There will be a break with coffee and tea refreshments and time for networking.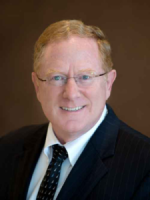 William (Bill) Fairhurst, TORA BEG Project Manager and President / Founder, Riverford Exploration, LLC
Talk 1- "Where Independents Should be Investing Time and Effort in the Permian Basin: Current Data analytics and the BEG Tight Oil Resources Assessment (TORA) Consortia"
Talk 2- "Geologic Integration by Independent Exploration that led to Discovery of the WolfBone Play, Delaware Basin."
The Permian Basin, the most prolific oil-producing basin in the United States, with estimates of tight oil recoverable-resource potential in Midland basin varying from 20 billion barrels to 75 billion barrels on the high end. TORA (Tight Oil Resource Assessment) is a multidisciplinary study of tight-oil-producing horizons in the Midland and Delaware Basins being done at the Bureau of Economic Geology, Austin.  The TORA program aims to narrow the range of recoverable-resource estimates, performing granular integrated assessments of Permian Basin resources and production outlook for industry, sponsors, and ultimately, the public. TORA studies tight oil formations including the Sprayberry, Wolfcamp, Bone Spring, and Avalon relying on comprehensive stratigraphic, petrophysical, fluid, and core description. The initial steps of this multiyear projects to build a detailed interpretive framework. In subsequent years, the framework will be incorporated in multiple research projects targeting different technical issues.
4:30 pm Q&A and seminar wrapup.
March 15th, 2018 1:30 PM through 5:00 PM
Event Attachments
| | |
| --- | --- |
| Sponsorship Opportunities | |
Event Filter Informations
---