Seismic Attributes and AVO: A Primer A One-Day Short Course
PLEASE NOTE THAT THE LOCATION OF THIS CLASS HAS CHANGED
Seismic Attributes and AVO: A Primer
A One-Day Short Course
Monday, February 19th, 2018
by
Robert V. Schneider D.Sc.
Texas A&M University - Kingsville
Abstract
This course is intended to be a primer on the concept of quantitative seismic interpretation. A review of basic seismic concepts will be conducted, followed by the meaning and applications of attributes in both the post-stack and pre-stack domains. Proper seismic processing rules will also be discussed as well as recent advancements and future directions for this technology. This course is designed for geologists, landmen, engineers, and students who wish to improve their communication with E&P geophysicists.
By the end of this course, students should be knowledgeable about:
- How seismic waves are dependent upon elastic moduli
- Acoustic character of rocks
- Seismic Amplitude and Phase
- Post-stack amplitudes and how they help interpretation
- Pre-stack attributes and how they reveal pore fluid characteristics
- Geobody modeling from wavelet correlation (spectral decomposition)
Location:
Cameron, a Schlumberger company | Helix Building
3505 W Sam Houston Pkwy N, Ste 100,
Houston, TX 77043
Unemployed HGS Members: call for special pricing

Registration: Through 8 am , Friday, February 16
$100.00 HGS Members;
$80.00 HGS Student Members
$140.00 Non-members
Non-members can save $10 and receive the Member registration price IF they apply for any category of HGS membership online (https://www.hgs.org/membership_overview), submit the application online, including payment, then register for the course by calling the HGS Office (713-463-9476) before receiving formal acceptance.
Registrants will receive by Email, before the course, a Map and specific directions for Entrance, Parking, and Visitor check-in.*
Notebook, Certificate of Attendance, Networking Lunch, Continental Breakfast, Coffee and Break refreshments are included in the Registration price.
Doors open at 7:30 AM. Presentation begins at 8:30 AM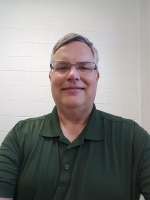 Robert Schneider is a native Minnesotan, but moved to Texas as soon as he could! He received his doctorate from the University of Texas at El Paso, then started working at Amoco Production Company. Starting in the Offshore Tech Group, he began to work on early AVO and attribute applications to the US and Mexican Gulf of Mexico, North Sea, Nile Delta and Trinidad/Tobago. Dr. Schneider then worked for service companies in seismic processing and technical interpretation. In 2016, he became an Assistant Professor of Petroleum Geology at Texas A&M University – Kingsville. He continues work at TAMUK to integrate geophysical and geological information in settings ranging from petroleum to near surface.
February 19th, 2018 7:30 AM through 3:00 PM
| | |
| --- | --- |
| member | $ 100.00 |
| student member | $ 80.00 |
| non-member | $ 140.00 |
Event Attachments
| | |
| --- | --- |
| Sponsorship Opportunities | |
Event Contact
| | |
| --- | --- |
| contact Email | cheryldesforges@hotmail.com |
Event Filter Informations
---