Mudrocks Short Course
Mudrocks 2018 One-Day Short Course
The Houston Geological Society is pleased to announce a new continuing education seminar titled "Applied Methods of Mudstone Core Description and Interpretation" held in conjunction with the Applied Geoscience "Mudrocks" Conference on March 8, 2018 at the Bureau of Economic Geology Houston Research Center (HRC) core facility, in Houston, Texas.
This one-day seminar is intended for geologists of all experience levels interested in improving their skills in identifying and interpreting physical sedimentary structures, and recognizing vertical stratigraphic relationships observable from conventional full-diameter slabbed cores. Participants will learn how to identify key sedimentary features in a stratigraphic context necessary to describe mudstone facies at a practical scale to tie to well logs for improved reservoir characterization and mapping.
The course will be taught by two industry experts, Dr. Ursula Hammes and Dr. Kirt Campion. The full-day course will consist of introductory lectures followed by hands-on core examination guided by the instructors. A wide variety of productive shale and tight oil and gas reservoirs will be examined from the following formations: Bakken,Woodford, Mississippian Lime, Haynesville, Barnett, Eagle Ford and Wolfcamp.
Class size is limited, so register early.
Course Title: Applied Methods of Mudstone Core Description and Interpretation
Instructors: Dr. Ursula Hammes and Dr. Kirk Campion
Date: March 8, 2018
Location: BEG Houston Facility-11611 West Little York, Houston, TX 77041
Time:
Transportation is on your own!
Course Time 9:00 am to 4:00 pm
Lunch Time 12:00 to 1:00 pm
Cost: $150.00 per person
Course materials
Continuing Education certificate & 8 credits
Lunch & Beverages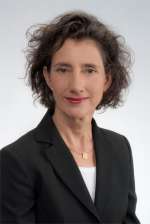 Dr. Ursula Hammes is president and founder of Hammes Energy & Consultants, LLC located in Austin, Texas. Her current research interest is focused on shale oil & gas systems from basin- to nano-scale applying her background in carbonate and clastic sequence stratigraphy, depositional systems analysis, and reservoir diagenesis. Dr. Hammes received her Master's degree from University of Erlangen, Germany and her PhD from the University of Colorado at Boulder. Ursula has held past positions at Anadarko Petroleum, The Woodlands; the Texas Bureau of Economic Geology, Austin; and the University of Potsdam, Germany. Dr. Hammes serves as an associate editor for the AAPG Bulletin, AAPG Energy Minerals Division Shale Gas and Liquids Committee Chair, and has served as president of the Gulf Coast Section SEPM. She has published over 200 papers, including co-editing AAPG Memoir 105 on the Haynesville shale gas field. Dr. Hammes is currently an adjunct professor teaching at Texas A&M University as a Halbouty Visiting Chair.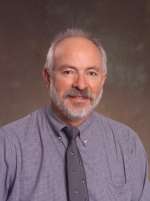 Dr. Kirt Campion is currently a consulting geologist, recently retired from Marathon Oil Company where he worked as a senior stratigrapher from 2008 to 2017. Prior to working at Marathon, he worked at Exxon Production Research Company and ExxonMobil Upstream Research Company for 29 years as a clastic sedimentologist and stratigrapher, specializing in deep-water sequence stratigraphy. Dr. Campion received his Master's Degree from the University of Nebraska and his PhD from Ohio State University. Kirt has worked with core data representing wide variety of unconventional petroleum systems including: the Bakken in the Williston Basin, Woodford in the Anadarko Basin, Eagleford in south Texas, Siluro-Ordovician in Poland, and Spraberry in the Permian Basin. Kirt has been an active member of AAPG and SEPM for over 40 years. He has published several papers on sequence stratigraphy and on deep-water stratigraphy in California and Chile. He has guided field trips to a number of localities in California and Utah for AAPG, SEPM and GSA.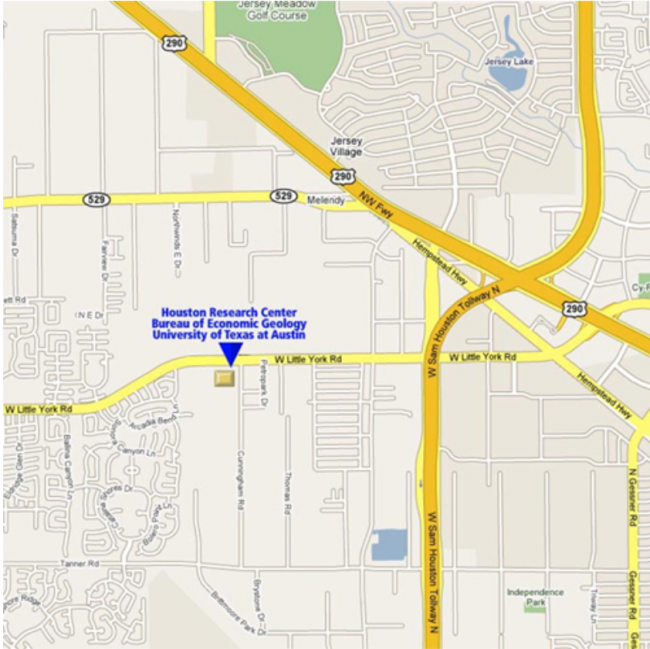 March 8th, 2018 8:30 AM through 4:00 PM
BEG-Houston Facility




11611 West Little York




Houston

,

TX

77041




United States
| | |
| --- | --- |
| member/non-member | $ 150.00 |
Event Attachments
| | |
| --- | --- |
| Sponsorship Opportunities | |
Event Filter Informations
---