HGS Scholarship Night- Lessons in Exploration Creativity from a Decade of Discovery Thinking Forums and AAPG's Global Super Basin Leadership Initiatives
Monday, February 12, 2017
Magnolia Room • Norris Conference Center • 816 Town and Country Blvd #210
Site Map • Floor Plan
Social Hour 5:30–6:30 pm
Dinner 6:30–7:30 pm, Presentation 7:30- 9:00 pm
Member/Emeritus/Honorary Life: $50.00
Student: $50.00
Non-Member: $50.00 WALKUPS: $60.00
To guarantee a seat, you must pre-register on the HGS website and pre-pay with a credit card.  You may walk up and pay at the door if extra seats are available.  Please cancel by phone or email within 24 hours before the event for a refund. Monday scheduled HGS meetings need to be canceled the Friday before by 2 pm. Online & pre-registration closes Monday, February 12, at 5:00 a.m.
Speaker:  Charles Sternbach
AAPG President 2017-2018, and President Star Creek Energy
Lessons in Exploration Creativity from a Decade of Discovery Thinking Forums and AAPG's Global Super Basin Leadership Initiatives
AAPG/DPA Discovery Thinking Forums began in 2007. This initiative of the 100th Anniversary committee featured discoverers telling stories about new field or new play discoveries at invited Forums at AAPG Annual Meetings.  These immediately became a popular and integral part of the ACE Technical Program. Global interest required that Discovery Thinking forums should also become a part of the ICE Technical program which they did in 2012.
In the decade since inception, 19 Discovery Thinking Forums have been hosted at both ACE and ICE events. More than 100 speakers and their co-authors have presented discoveries they know well commonly to standing room only audiences. We owe these "100 who made a difference" heartfelt gratitude as we celebrate the AAPG Centenary. They have generously gifted us with hard won and costly insights leading to significant discoveries. They offer analogs for technical and business success. Their greatest lesson to us? As Michel T. Halbouty said of pioneering wildcatters: "If they could do it, why can't we?" We pay tribute to the 115 men and women who have participated in these forums. We will feature several brief representative vignettes of previous presentations spotlighting valuable exploration lessons.
Resources hosted on the AAPG Search and Discovery website (Special Collections, Discovery Thinking) form an enduring heritage to modern and future explorers. Multimedia presentations of previous Discovery Thinking talks have been viewed tens of thousands of times. In addition, AAPG/DPA has launched Playmaker Forums, 1 day stand-alone events on Discoveries. Playmakers also offer a collection of multimedia presentations. Thanks to all the presenters. We celebrate their success and thank them for leaving their heritage better than they found it. May they inspire us to new make new discoveries! http://www.searchanddiscovery.com/specialcollections/discoverythinking.html.
What's next? AAPG is dedicated to providing valuable geoscience and professional content to fuel prosperity in AAPG's second century in print and events. Since 2010 there has been a technology led energy renaissance to revisit the World's most richly endowed super basins. The Permian and Gulf Coast basins are prototype super basins with more than 5 BBOE produced, 5BBOE future reserves, multiple source rocks, many pays, infrastructure, and well established service sectors. The top 25 super basins around the globe have potential energy resources of more than 800 BBOE (Bob Fryklund, Pete Stark, and IHS Markit). Above ground choices by host countries will play a key role in future energy prosperity. To share best practices on energy, economics, and environment, AAPG plans a 2-day Global Super Basin Leadership Conference March 27-29, 2018 at the Hilton America Hotel, Houston Texas.
http://www.aapg.org/publications/news/explorer/column/Articleid/40897/go...
Become a Corporate Sponsor! 
Download the Sponsorship for HERE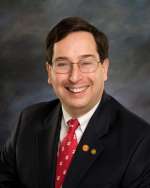 Charles A. Sternbach has explored for and discovered Energy in the US and around the globe for 35 years. He was Staff Geologist for Shell Oil Company, Exploration Manager for Tom Jordan (Jordan Oil and Gas), President of First Place Energy (International frontier exploration) and is currently President of Star Creek Energy. Charles has a Ph.D. (and MS) in Geology from Rensselaer Polytechnic Institute and a BA in geology from Columbia University. He is also proudly a member of AAPG since 1980.
Charles has focused his efforts on Exploration Creativity, studying how explorers and their teams have found giant fields. He created and leads the popular AAPG Discovery Thinking Forums which have been standing room only events at annual AAPG conventions in North America (ACE) and around the world (ICE). These impactful programs integrate geology, geophysics, and engineering into case studies of business success.
There have been 19 Discovery Thinking Forums since 2008 with about 10,000 attendees. About 115 speakers have permitted their video presentations to be posted on the AAPG Search and Discovery Website with 40,000 viewings around the globe. In addition, Charles created the AAPG Playmaker program in 2012. These immersive 1-day forums on exploration creativity have been presented 10 times in the US, Canada, and Europe. More than 1,500 professionals have attended and presentations have received 10,000 web views around the world. More of these forums are planned.
Charles believes case histories of successful explorers and their discoveries is a shortcut to wisdom. Every geologist around the globe raises the level of collective intelligence for all by sharing information and techniques. Critical insights fall into patterns that can be recognized and anticipated. The legacy of exploration literature forms a syllabus for future explorers. Technology enables preservation and communication of critical knowledge via the internet through programs like Search and Discovery, Datapages, and GIS spatial related databases. Prior to founding the Discovery Thinking forums, Charles founded the HGS Legends programs (as HGS president in 2000). He is a co-editor with Dr. Robert Merrill on the fifth installment of the AAPG memoir series Giant Fields of the Decade 2000-2010 (Memoir 113).
Charles resides in Houston, Texas. His wife Linda is also a distinguished geophysical advisor. Charles is a leader in the global geological community: president-elect AAPG, past president Gulf Coast Association of Geological Societies, past president Houston Geological Society, and past president of AAPG's Division of Professional Affairs. He is an Honorary Member of AAPG, HGS, GCAGS, and DPA.
Thank you, Sponsors!
Platinum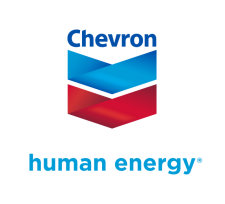 Silver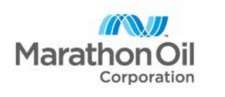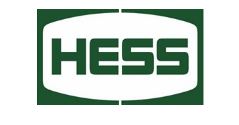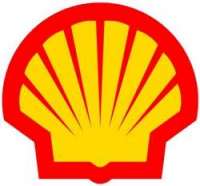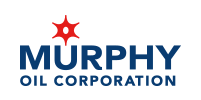 Bronze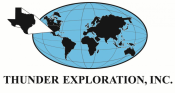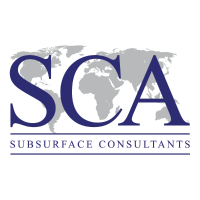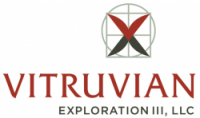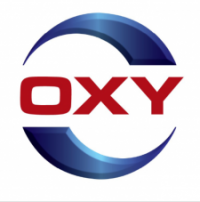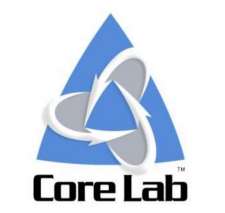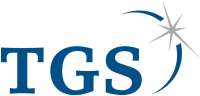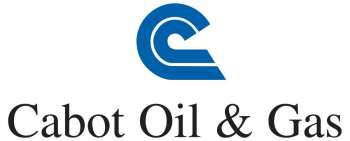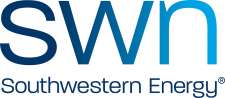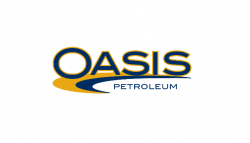 Individual
John & Sherry Adamick
Richard & Eddie Bishop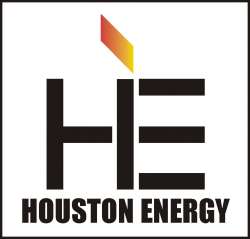 Vendor Corner
---

Rock Decor is the aspiration of Raymond and Cherie Bruce.  They formed Rock Decor in 2007 to provide quality gemstones, fossils, and coral to interior designers and rock enthusiasts, primarily in the south Texas area.  Raymond is a recently retired geologist with Weatherford Laboratories and has been in the Houston area since 1995.  All of our pieces are hand-picked for quality and price and are fitted with high-quality acrylic or metal stands for the best display.  Make an appointment to come to our showroom or check out our website/Facebook page. rockdecorus.com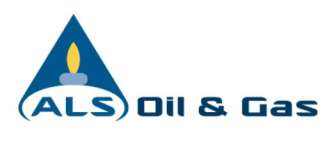 ALS Oil & Gas Laboratories, a wholly owned subsidiary of ALS Global (wwwalsglobal.com,) is an emergent international force providing beginning-to-end wellsite and laboratory services including core processing, preservation, stabilization and transportation.  ALS provides wellsite data analysis and paleontological services, sample management, whole core analysis, paleontological and geochemical preparation and biostratigraphic, mineralogical, geochemical and petrographic analyses.  Our extensive and evolving services and product portfolio, combined with ALS' established international analytical expertise and global reach, provides world-class solutions, no matter how complex your reservoir is.
https://www.alsglobal.com/us/services-and-products/oil-and-gas

Privately held FairfieldNodal, a global leader in seismic nodal technology, designs and manufactures a complete range of revolutionary, true cable-free ZLand® and ZMarine® systems, and offers expert marine acquisition and data processing services. In addition to our extensive multi-client database in the Gulf of Mexico Shelf and Permian Basin, the company continues to expand licensing coverage in the Lower 48.
February 12th, 2018 5:30 PM through 9:00 PM
Norris Conference Center, CityCentre




816 Town and Country Blvd




Houston

,

TX

77024




United States
| | |
| --- | --- |
| Member | $ 50.00 |
| Non-Member | $ 50.00 |
| Student | $ 50.00 |
| Student | $ 15.00 |
Event Attachments
| | |
| --- | --- |
| Sponsorship Opportunities | |
Event Contact
| | |
| --- | --- |
| contact Email | rwiener@sbcglobal.net |
Event Filter Informations
| | |
| --- | --- |
| Event Owner | General Dinner |
---