HGS Sheriff Lecture- Where Offshore Drilling Meets Shallow Geology: Impact of Near-surface Depositional Systems on Deepwater Operations
Monday, November 27, 2017
Magnolia Room • Norris Conference Center • 816 Town and Country Blvd #210
Site Map • Floor Plan
Social Hour 5:30–6:30 pm
Dinner 6:30–7:30 pm, Presentation 7:30- 9:00 pm
Member/Emeritus/Honorary Life: $40.00
Student: $15.00
Non-Member: $45.00 WALKSUPS: $45.00
To guarantee a seat, you must pre-register on the HGS website and pre-pay with a credit card.  You may walk up and pay at the door if extra seats are available.  Please cancel by phone or email within 24 hours before the event for a refund. Monday scheduled HGS meetings need to be canceled the Friday before by 2 pm. Online & pre-registration closes Monday, November 27, at 5:00 a.m.
Speaker:  Craig Shipp
Shell Development Company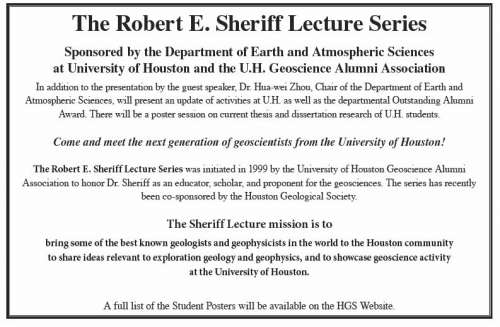 Where Offshore Drilling Meets Shallow Geology: Impact of Near-surface Depositional Systems on Deepwater Operations
Beginning more than forty years ago, 2D high-resolution site surveys conducted in the shelfal waters of the North Sea were used to assess the impact of seafloor and near-surface geology on offshore drilling operations. Use of the seismic and other acoustic methods for geohazards assessment, supplemented with the analysis of industry and scientific offset wells, still continues to evolve today. This is particularly true for evaluation in deepwater settings where coverage and quality of both 3D seismic surveys and mutibeam echo sounder data and the abundance of offset wells has increased substantially over the last decade. This increased availability of these key data have led to the improved understanding of the acoustic and seismic response of deepwater surfacial and stratigraphic hetergeneity and the regional near-surface framework. The improved understanding of the variety of depositional systems encountered provides a more integrated approach to deepwater geohazard assessment. This approach places an emphasis on understanding geohazards in the context of the environment of deposition resulting in greater confidence of interpretations. These regional compilations then are integrated with focused prospect areas and well-site assessment utilizing an array of workstation and well-to-seismic correlation tools.
Geohazards that are commonly encountered in gobal deepwater setting are commonly broken in seafloor and subsurface categories. Seafloor geohazards that are tyically encountered are slope stability issues, fluid expulsion, chemosynthetic communites around seafloor seeps, severe topography created by surface faulting and  surficial mass failure, and antrophogenic trash. In near-surface deepwater subsurface environments the common issues are are fault crossings, shallow gas, shallow water flow, and gas hydrates, and changes in lithology. Many of these geohazards have acoustic or seismic characteristics that associate them with known depositional systems.
In addition to the potential geohazards another issue that complicates the drilling of most deepwater wells is how the upper part of the must be drilled. Because of the soft and poorly consolidated sediment in the 1000 m below seafloor the well must be drilled with borehole cuttings produced by the bit and returned to the seafloor as an open system (riserless drilling). In depths ranging form 500 to 100 m below the seafloor (depending on degree of under consolidation of the near-suface sediments) the base of the surface conductor is reached (i.e. the casing shoe), casing is installed, and cement is pumped into the annulus (the space between the casing and the borehole wall) from the casing shoe to the wellhead at the seafloor to stabilize the casing. To drill the rest of the well a mairne riser with a blow out preventer (BOP) unit connected to the riser base is run from the drill floor to the wellhead on the seafloor. Adding this drilling hardware allows substantial increased capabilities for well control for the well path and allows borehole cuttings to be collected at the rig floor in a closed system (riserd drilling). It is in the earlier upper riserless section of the well with minimal well control (i.e., no BOP) that geohazards have the greatest opportunity to create potential drillng problems.
Early recognition and understanding of the geohazard potential of these deposition environments and knowing the design depth of the riserless section can be leveraged to avoid or mitigate most operational deepwater concerns. The geophysical expression of depositional systems that exist in global deepwater settings can be used to quickly identify drilling and development problems in a new basin and/or where offset well control is sparse. Thus, a thorough study of seafloor morphology and near-surface stratigraphy helps to identify possible drilling and safety issues, and aids in determining the impact of each geohazard on each well-site or field-development scenario.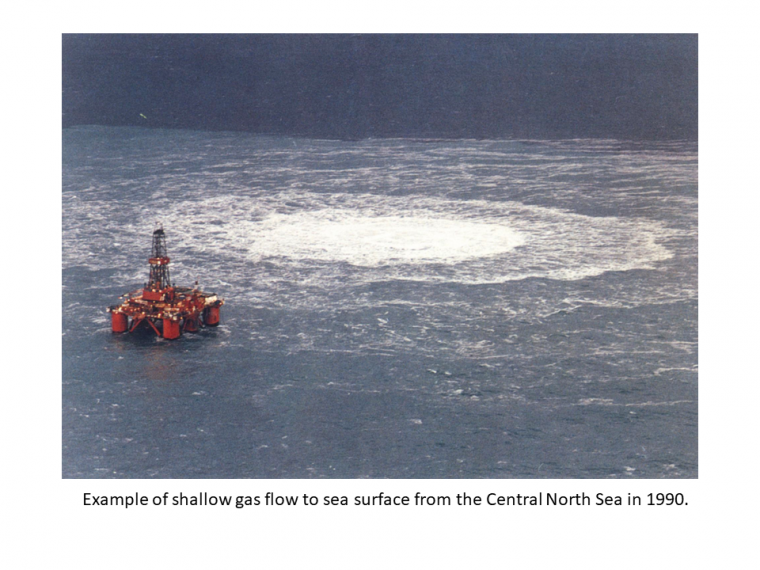 Click HERE for Full list of Poster Presenters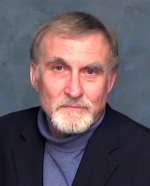 Craig Shipp joined the Shell Development Company in Houston as a research geologist in 1988, after completing a Ph.D. in Geological Oceanography from the University of Maine. For most of his industry career, he has concentrated on the development and support of the current evaluation group that specializes in the assessment of geohazards for offshore and recently onshore drilling and field developments globally. In 2013, he was named Principal Technical Expert in recognition for his long-term efforts in the discipline within Shell. In professionally related activities, he founded and convened the Operators' Geohazards Forum (2003-2009), has been an AAPG Distinguished Lecturer (2006-2007), was a member of the Expert Panel on Gas Hydrates for the Canadian Council of Academies (2007-2008), chaired the Houston Offshore Site Investigation and Geotechnics Committee of the Society for Underwater Technology (2010-2011), and most recently was Technical Program Chair for the 2017 AAPG Annual Meeting. Presently, Craig serves on the Environmental Protection and Safety Panel for the Integrated Ocean Drilling Program (2003-present) and is a member of the U.S. Dept. of Energy Methane Hydrate Advisory Committee (2008-present). His current interests are the effects of mass-failed sediments and marine-gas hydrates on deepwater operations and understanding the breadth of issues related to onshore drilling and development.
November 27th, 2017 5:30 PM through 9:00 PM
Norris Conference Center, CityCentre




816 Town and Country Blvd




Houston

,

TX

77024




United States
| | |
| --- | --- |
| Member | $ 40.00 |
| Non-Member | $ 45.00 |
| Emeritus/ Honorary Life | $ 40.00 |
| Student | $ 15.00 |
Event Attachments
| | |
| --- | --- |
| Sponsorship Opportunities | |
Event Contact
| | |
| --- | --- |
| contact Email | rwiener@sbcglobal.net |
Event Filter Informations
| | |
| --- | --- |
| Event Owner | General Dinner |
---