HGS Northsiders' Luncheon - Advancement in Source Rock Porosity and Fluid Characterization Using Core NMR
Tuesday, February 20, 2018
Southwestern Energy
10000 Energy Dr. Houston TX
Social 11:15 AM, Luncheon 11:30 AM
Cost: $30 pre-registered members; $40 for non-members/ ALL walk-ups (Credit Cards Accepted);
$25 for Emeritus/Life/Honorary; $10 for HGS student members if pre-registered and pre-paid.
To guarantee a seat, you must pre-register on the HGS website and pre-pay with a credit card.  You may walk up and pay at the door if extra seats are available.  Please cancel by phone or email within 24 hours before the event for a refund.  Online & pre-registration closes Monday, February 19, at 5:00 a.m.
Speaker:  Matt Boyce & Kiran Gawankar, SWN
 
Advancement in Source Rock Porosity and Fluid Characterization Using
Core NMR
This investigation began as a result of production not matching the in-place volumes from the core of a Sand Wash basin in the oil window. Initially, it was determined that using GRI methodology severely underestimated total porosity and movable hydrocarbon due to cleaning. Conventional core NMR was used to attempt to resolve the core cleaning issue however it was inadequate in determining total porosity as early T2 arrival times are not recorded which is where most unconventional pores exist. To measure these early T2 arrival times, high-resolution core NMR was used which captures almost 90% of the T2 signal. The results of high-resolution core NMR was an increase from a GRI based porosity of 6.5% to an NMR measured porosity of 17.1%. This drastically increased the in-place volumes and allowed for a more reasonable match of oil recovery. Due to the high change in total porosity, a process using high-resolution NMR was developed termed Sequential Fluid Characterization (SFC), which allows for the determination of fluid components (movable fluid porosity, capillary bound porosity, clay bound porosity, and bitumen). The high-resolution core NMR and SFC were also applied to the Marcellus shale and other dry gas plays. The result was an increase in total porosity with the core NMR which in turn yielded an increase in calculated in place volumes. In addition, a bcf/ft was calculated for these plays using the SFC derived porosity and it was noted plays like the Marcellus in WV produce economically at high rates due to more in place volumes that were previously unrecognized. This is an indicator that unconventional plays less than 100 feet can be economic targets if the bcf/ft is high.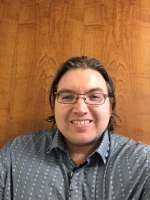 Matt Boyce is a Staff Geologist at SWN in Spring, TX. He works as a geologist/petrophysicist at SWN in the Exploration Division. He has over 10 years experience in the industry with the majority in unconventionals. Matt has worked a variety of plays domestically in the US and Globally. He is also one of the founders of the new AAPG technical interest group name P.I.G. (Petrophysical Interest Group). Matt is passionate about the integration of petrophysics into geology and how that plays a role in prospect discovery and development.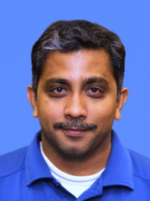 Kiran Gawankar received his B. Engineering degree in Mechanical Engineering from University of Poona (India) in 1997. He started his oilfield career with Halliburton Energy Services as a wireline logging engineer. During his tenure at Halliburton, Kiran held positions as Master Field engineer and worked internationally. He was also principle Petrophysicist and Team lead for Reservoir Evaluation Services OKC.
For the past 10 years, Kiran gained experience in shale reservoir characterization with companies like Nutech Energy Alliance and is currently with Southwestern Energy.
Kiran currently is a Technical Expert Petrophysicist on the Corporate Technology group and tasked with assisting and advising SWN business units. In his current role, Kiran also works on research projects and new technologies that will potentially help improve and add value to the company.
February 20th, 2018 11:15 AM through 1:00 PM
Southwestern Energy




10000 Energy Dr.




Spring

,

TX

77389




United States
| | |
| --- | --- |
| HGS Member | $ 30.00 |
| Non-Member | $ 40.00 |
| Emeritus/Life/Honorary | $ 25.00 |
| Student | $ 10.00 |
Event Attachments
| | |
| --- | --- |
| Sponsorship Opportunities | |
Event Contact
| | |
| --- | --- |
| Contact Phone | 713-879-2931 |
| | |
| --- | --- |
| contact Email | ian.mcglynn@bakerhughes.com |
Event Filter Informations
---