HGS E & E - Sustainable Water for Developing Countries
Wednesday, October 11, 2017
Black Lab Pub, Churchill Room • 4100 Montrose Blvd.
Social 5:30 p.m., Dinner 6:30 p.m., Presentation 7:30- 9:00 p.m.
Cost: $30 Pre-registered members; $35 non-members & ALL walk-ups (Credit Cards Now Accepted)
$15 Emeritus/Life/Honorary; HGS Students Members: $10
To guarantee a seat, you must pre-register on the HGS website and pay with a credit card.  You may walk up and pay at the door if extra seats are available.  Please cancel by phone or email within 24 hours before the event for a refund. Monday scheduled HGS meetings need to be canceled the Friday before by2pm.  Online & pre-registration closes Wednesday, October 11, at 5:00 a.m.
Speaker:  Troy Meinen
Professional Geoscientist and Global Health and Safety Advisor with ERM
Sustainable Water for Developing Countries
In many developing countries of the world access to clean water is an ongoing crisis.  Many organizations are at work to mitigate the crisis with rain water collection systems, water purification systems and installation of wells.  In Spring of 2017 Troy Meinen joined a team on a trip organized by Living Water International, to a suburb of Cap Haitian, Haiti to drill and install a drinking water well and teach general hygiene basics at a school in the community. 
This presentation will include an overview of the general physiography and geology of the northern coast of Haiti.  This region just south of Cap Haitian consists of very rich soil derived from Quaternary sands, and gravels deposited across the coastal plain by numerous area rivers.  Cap Haitian, a community of almost 275,000 people located on the north coast of Haiti.  Sustainable and right-sized drilling techniques utilized by Living Water International in this region, water well construction techniques, and pump installation will be discussed.  In the Northern part of Haiti, the drilling equipment utilized by Living Water International includes a trailer mounted wet rotary rig capable of drilling more than 300 feet.  PVC wells are generally installed to depths around 100 feet to provide clean water and replace hand dug wells that are commonly contaminated, or shorten the distance water must be carried by several miles. 
The final portion of the presentation will review the format and style of the hygiene lessons which were conducted to help school leaders and children learn to care for the well, and better understand the methods of spread for the numerous waterborne diseases that are common in the area.  The goal of this presentation is to provide a glimpse into one organization's processes for addressing the critical water issues present in our world today and, hopefully, encourage HGS members to utilize their professional expertise and time to make a difference.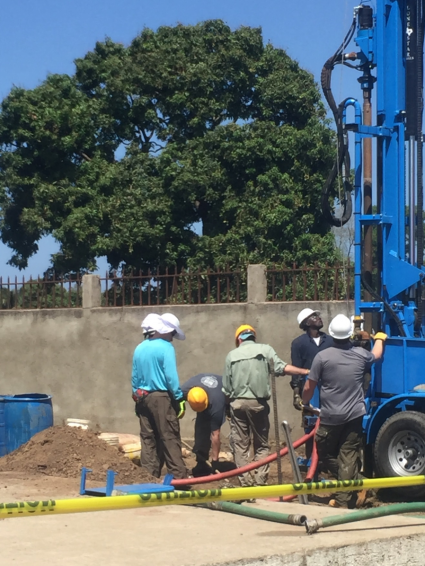 Drilling in the upper few meters                          Team of Living Water Haitian staff and American                                                                                               volunteers drilling the new well.
The Katie Meinen testing the newly installed pump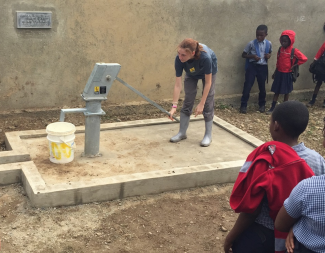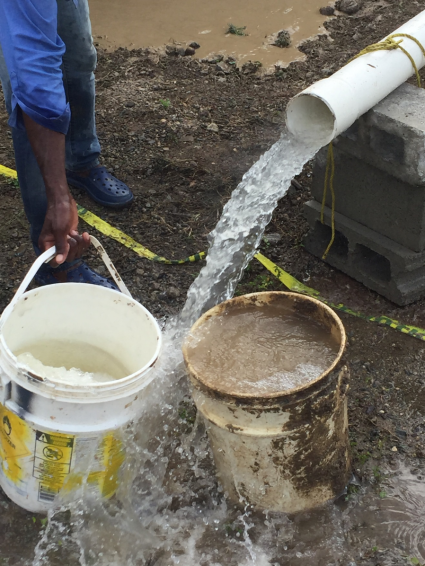 Developing the new well before installing the pump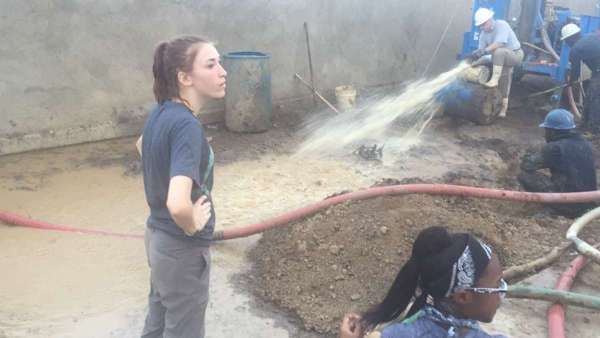 Developing the new well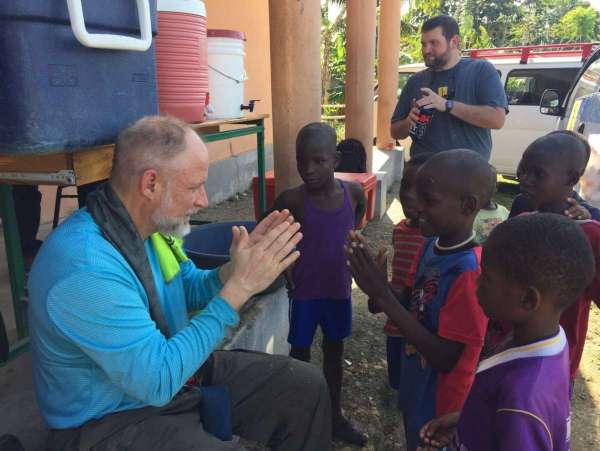 All work and no play would make a terrible trip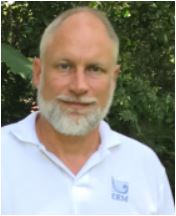 Troy W. Meinen is a Texas Professional Geoscientist and Global Health and Safety Advisor with ERM in Houston.  Over his 20-year career, he has worked on a wide variety of industrial facilities and upstream oil and gas projects to address contaminated ground water, soil and sediment issues.  His background includes managing investigation and remediation of upstream oil and gas sites and assisting with due diligence for large oil and gas acreage position transactions for major Oil and Gas clients, which includes assessment of water use and protection, property transaction support, environmental impact assessment, environmental permitting and management, and Stakeholder concerns.  He currently utilizes his field experience to support teams globally in improving health and safety performance in key ERM accounts.    Over the past 15 years, Troy has participated in four trips to Guatemala, one trip to Nicaragua, and one trip to Haiti organized by Living Water International to install drinking water wells and teach better hygiene techniques.
October 11th, 2017 5:30 PM through 9:00 PM
The Black Lab Pub




4100 Montrose Blvd #8 Houston, TX 77006




Houston

,

TX

TX 77006




United States
| | |
| --- | --- |
| HGS Member | $ 30.00 |
| Non-Member | $ 35.00 |
| Emeritus/Life/Honorary | $ 30.00 |
| Student | $ 10.00 |
Event Attachments
| | |
| --- | --- |
| Sponsorship Opportunities | |
Event Contact
| | |
| --- | --- |
| Contact Phone | (713) 777-0534 |
| | |
| --- | --- |
| contact Email | mrcowan1@hal-pc.org |
Event Filter Informations
| | |
| --- | --- |
| Event Owner | Environmental & Engineering |
---