HGS E & E - Independent Assessments of Gold, Silver, Uranium, Phosphate, Potash, and Rare-Earth Deposits in Australia, Vietnam, Texas and Alaska
Wednesday, March 9, 2016
Black Lab Pub, Churchill Room • 4100 Montrose Blvd.
Social 5:30 p.m., Dinner 6:30 p.m.
Cost: $30 Pre-registered members; $35 non-members & ALL walk-ups (Credit Cards Now Accepted)
$15 Emeritus/Life/Honorary; Students: FREE
To guarantee a seat, you must pre-register on the HGS website and pay with a credit card.  You may walk up and pay at the door if extra seats are available.  Please cancel by phone or email within 24 hours before the event for a refund. Monday scheduled HGS meetings need to be cancelled the Friday before by 2pm.  Online & pre-registration closes Wednesday, March 9, at 5:00 a.m.
Speaker:  Michael D. Campbell
I2M Associates, LLC
Independent Assessments of Gold, Silver, Uranium, Phosphate, Potash, and Rare-Earth Deposits in Australia, Vietnam, Texas and Alaska
International banks, stock exchanges, government agencies, investment banks typically require independent assessments of the mineral exploration and mining programs for use with new or existing companies listed on stock exchanges or for investors usually requiring a third-party assessment or due diligence that meet certain standards to provide credibility and some reassurance for investors in the U.S., Canada (Vancouver and Toronto), Australia, and London, among others in Germany and South Africa. The assessments are guided in the U.S. by the U.S. Securities and Exchange Commission, in Canada via the National Instrument 43-101 by the Canadian Securities Administrators, by the Joint Ore Reserves Committee Code of the Australian Stock Exchange, and via the AIM Rules – Guidance for Mining and Oil and Gas for the London Stock Exchange, all of which provide guidelines for the requirements that a Qualified Person (or designated Competent Person) must meet to conduct  these assessments and to present findings in associated reports.
Over the years, we have been called on to conduct such independent investigations in various places in the world. A few of these projects will be discussed here with emphasis on those located in Australia, Vietnam, Texas and Alaska involving gold, silver, phosphate, potash, uranium and rare earth projects. When engaged for such projects, we are provided with the data available from the initial exploration to the current stage of the project. We also must seek out all other available historical sampling and drilling data on the current and previous projects in the subject area. We are also required to visit the subject area or operations.
Our objective is to determine if the current project has discovered mineralization of sufficient interest that moving forward via additional funding is advisable. Taken into consideration is the nature of the mineralization anticipated. We typically work in areas were paleohydrothermal fluids originating from intrusion-related volcanic systems common in northern Queensland and northern Vietnam have invaded overlying rocks raging from metamorphic to sedimentary rocks of sandstone, limestone, and shales, often associated with faults, fractures, and joints, all with emphasis on gold and silver, but additional metals of economic interest can also be encountered. Various well-developed geologic models are used to determine proximity to potentially significant mineralization based on case studies from mined deposits in the area and from similar deposits around the world, but care must be exercised to be on the alert for deviations to the standard, currently accepted geologic models of mineralization. Uranium, phosphate, and potash occur as strata-bound mineralization. Projects in South Australia (for uranium), Queensland (phosphate and potash), Texas (uranium) and Alaska (uranium and rare earths) will be discussed both in terms of source rocks for the mineralization and for traps and accumulation of metals.
If drilling records suggest that mineralization may be of sufficient tonnage and grade to be of economic interest, a pre-feasibility study is initiated to assess the in place tonnage, grade of mineralization, ore-processing needs, land ownership, anticipated market conditions, mineral royalty structures, and any environmental conditions or regulations that may be involved. In the end, a positive 43-101 or Competent Persons Report (CPR) is usually released to the funding agency or stock exchange for publication. If the report is to be negative in character, the mining company will endeavor to improve the project's viability through additional sampling/drilling, or by providing additional information that may or may not alter our views of the viability of the project.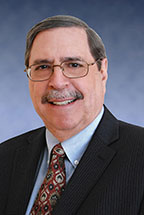 Michael D. Campbell, CPG, P.G., P.H., serves as the Executive Vice President and Chief    Geologist/ Principal Hydrogeologist for I2M Associates, LLC based in Houston, Texas and Seattle, Washington. He is a graduate of The Ohio State University in Geology and Hydrogeology in 1966 and from Rice University in Geology and Geophysics in 1976. An emeritus member of HGS, he has been active in its Engineering and Environmental Group since the mid-1970s. He is a Certified Professional Geologist of the AIPG and was elected in 2013 as Vice President – Eastern Texas in the AIPG- Texas Section (more). He is also nationally certified as a Professional Hydrogeologist by American Institute of Hydrologists (AIH). Previously, he was elected a Fellow in the Geological Society of America (GSA), a Fellow in the Society of Economic Geologists (SEG), a Fellow and Chartered Geologist of the Geological Society of London (GSL), a Registered Member of the Society of Mining, Metallurgy, and Exploration (SME), and was elected as a Fellow in the Australian Institute of Geoscientists (AIG), and as a European Geologist by the European Federation of Geologists, Brussels, Belgium.
HGS published a book produced by Mr. Campbell in 1977 entitled: Geology of Alternate Energy Resources (more). Over the years, he has given many lectures and presentations to the HGS E&E Group. A member of AAPG since 1972, he was a Founding Member in 1977 of the Energy Minerals Division of AAPG, was elected as EMD President (2010-2011), and presently serves as Chairman of the Uranium (Nuclear and Rare Earth Minerals) Committee. He also serves on AAPG's Astrogeology Committee and is the senior author of Chapter 9 of the AAPG-EMD Memoir 101 published in 2013 (more).
Over the past decades, Mr. Campbell has built an extensive professional history in corporate and technical management of projects within major international engineering and mining companies such as CONOCO Mining (based in Sydney, Australia and Casper, Wyoming), Teton Exploration, Div. United Nuclear Corporation, and based in Houston, Texas Eastern Nuclear, Inc., and Omega Energy Corporation on mineral exploration and mining projects (for phosphate, potash, uranium, gold and silver and other metals) during the 1960s and 1970s. This also included such firms as Law Engineering, The DuPont Company, and others in environmental and mineral exploration and mining projects involving precious metals, base metals and strategic minerals from the 1980s to the present in projects located around the world.
As a result, he is well-known nationally and internationally for his work as a strategic technical leader, senior program manager, consultant and lecturer in hydrogeology, mineral exploration and mining and associated environmental and geotechnical fields. He has traveled for projects and assignments in most states, especially in Alaska, and to such places as Australia, India, Sri Lanka, Tanzania, Zambia, South Africa, Mexico, Italy, Sudan, Sweden, France, Japan, Palau, Vietnam, and other countries for the United Nations and UNESCO for developing or improving ground-water supplies and for mining companies in developing other natural resources, e.g., gold, silver, base metals, and uranium and rare earths.
He has published three technical books on uranium and other energy resources (see above) and other natural resources (by McGraw-Hill and by the Commission on Rural Water), and numerous associated reports, technical papers, and presentations for groups and clients in the U.S. and overseas. He is a Licensed Professional Geologist in the States of Washington (and Licensed Hydrogeologist), Alaska, Wyoming, Texas, Louisiana, and Mississippi. Mr. Campbell has served the legal community over the years as an Expert Witness or Consulting Expert on more than 40 cases. In pro bono, he served as Principal Instructor for the Institute of Environmental Technology during the mid-1990s, which graduated almost 400 students from the 4-month program (more). In response to the widespread impact on his profession, he has been listed since the early 1970s in various editions of Who's Who in the South, Who's Who in America, American Men and Women in Science, and Who's Who in Technology. In 1975 he received the prestigious Ohioana Award in Science. More recently, he received the National AIPG Section Leadership Award (more).
March 9th, 2016 5:30 PM through 7:00 PM
| | |
| --- | --- |
| HGS Member | $ 30.00 |
| Non-Member | $ 35.00 |
| Emeritus/Life/Honorary | $ 15.00 |
| Student | $ 0.00 |
Event Attachments
| | |
| --- | --- |
| Sponsorship Opportunities | |
Event Contact
| | |
| --- | --- |
| Contact Phone | (713) 777-0534 |
| | |
| --- | --- |
| contact Email | mrcowan1@hal-pc.org |
Event Filter Informations
| | |
| --- | --- |
| Event Owner | Environmental & Engineering |
---