HGS E & E - Mitigating Induced Earthquakes in North Texas
Wednesday, April 13 2016
Black Lab Pub, Churchill Room • 4100 Montrose Blvd.
Social 5:30 p.m., Dinner 6:30 p.m.
Cost: $30 Pre-registered members; $35 non-members & ALL walk-ups (Credit Cards Now Accepted)
$15 Emeritus/Life/Honorary; HGS Student Members: FREE
To guarantee a seat, you must pre-register on the HGS website and pay with a credit card.  You may walk up and pay at the door if extra seats are available.  Please cancel by phone or email within 24 hours before the event for a refund. Monday scheduled HGS meetings need to be cancelled the Friday before by 2pm.  Online & pre-registration closes Wednesday, April 13, at 5:00 a.m.
Speaker:  Dr. Heather DeShon
Southern Methodist University
Mitigating Induced Earthquakes in North Texas
Additional information coming soon.Increased seismicity rates across the central United States have raised scientific questions and local and national concerns about the impact of shale gas production on infrastructure and subsurface structures such as faults. This talk will focus on recent research on North Texas earthquakes. But the central US is not historically aseismic and intraplate faulting is not uncommon.  This talk explores similarities and differences between the intraplate New Madrid seismic zone, host to the large (M7+) earthquakes of 1811-1812 and focus of the Earthscope NELE experiment, and ongoing earthquake sequences occurring in the Fort Worth (Barnett Shale) Basin.  Both New Madrid seismicity and North Texas earthquakes occur along reactivated ancient faults located in the basement granites and overlying sedimentary units and release natural tectonic stresses.  New Madrid has a long paleoseismic record of large earthquakes.  In contrast, North Texas had no credible felt earthquakes prior to 2008 and the recent swarms have been linked to local wastewater injection associated with shale gas extraction (2008/2009 DFW; 2009 Cleburne; 2013 Azle); studies of the 2014/2015 Irving-Dallas and 2015 Venus sequences are ongoing.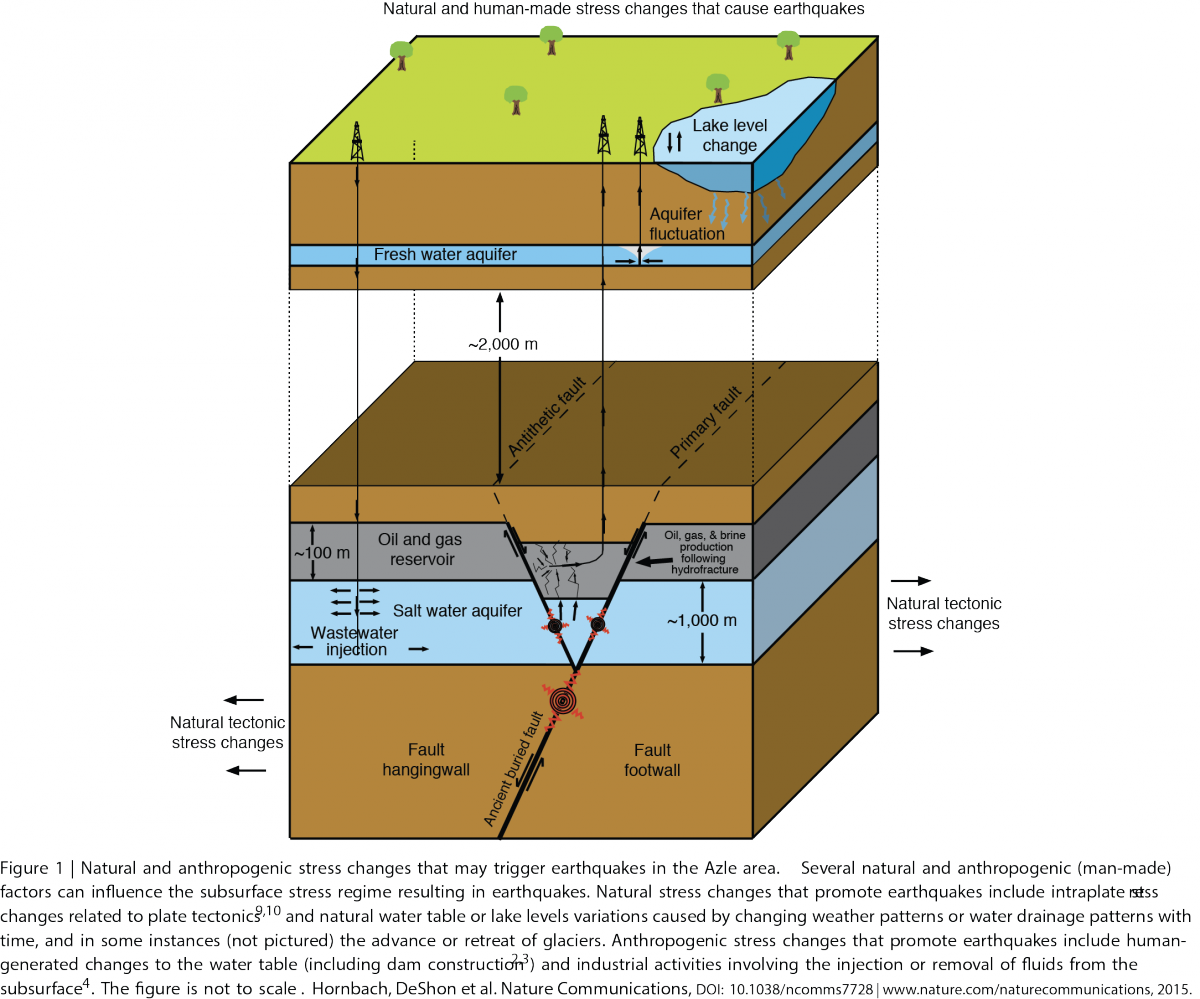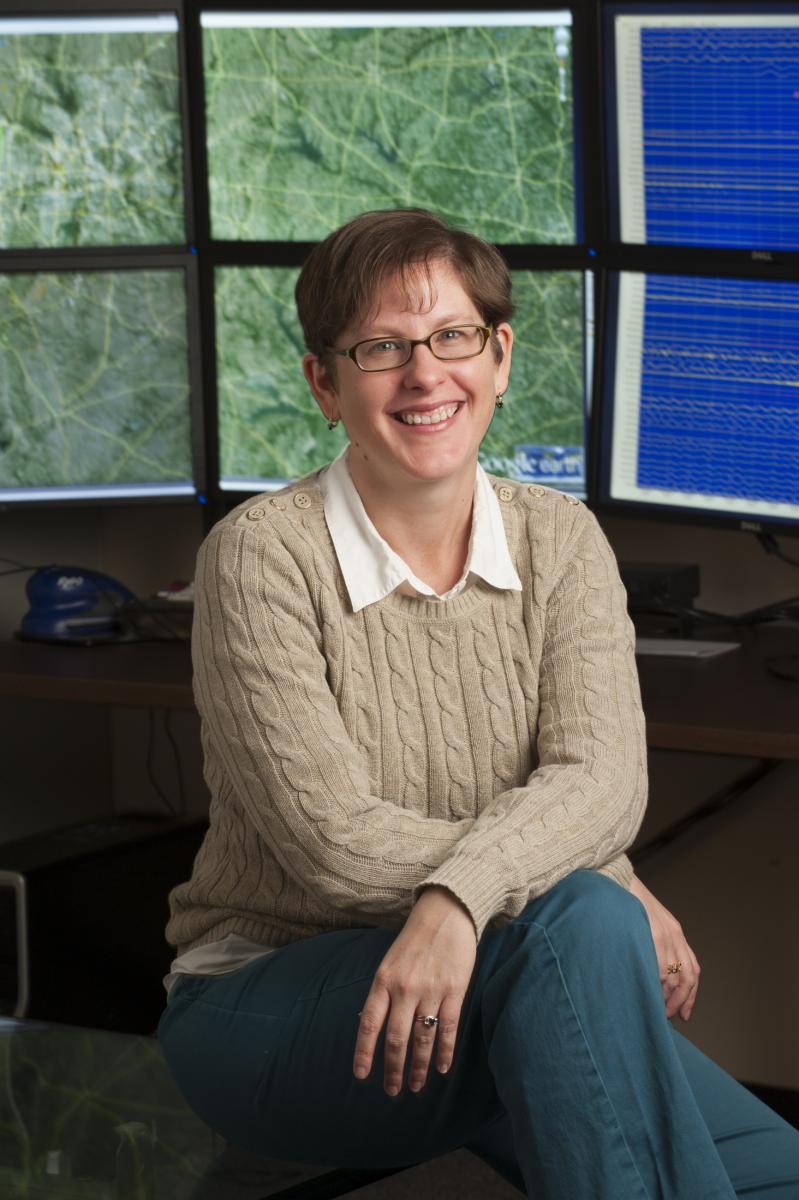 Dr. Heather DeShon is a seismologist at Southern Methodist University whose research focuses on understanding earthquake initiation and rupture complexity. She uses high-resolution earthquake relocation and tomography to explore the spatial and temporal relationships between seismic source characteristics and structural variability.  Her background in using local amphibious seismic networks to understand subduction seismogenic zone processes has more recently been applied to studies of intraplate seismicity and lithospheric structure in the central US.  More broadly, her research interests are aimed at improving the characterization of seismic and tsunami hazard. Heather received her B.S. in Geophysics and Mathematics at Southern Methodist University and a Ph.D. in Earth Sciences (Geophysics) from the University of California-Santa Cruz.
April 13th, 2016 5:30 PM through 7:00 PM
| | |
| --- | --- |
| HGS Member | $ 30.00 |
| Non-Member | $ 35.00 |
| Emeritus/Life/Honorary | $ 15.00 |
| Student | $ 0.00 |
Event Attachments
| | |
| --- | --- |
| Sponsorship Opportunities | |
Event Contact
| | |
| --- | --- |
| Contact Phone | (713) 777-0534 |
| | |
| --- | --- |
| contact Email | mrcowan1@hal-pc.org |
Event Filter Informations
| | |
| --- | --- |
| Event Owner | Environmental & Engineering |
---