HGS Environmental & Engineering - TBPG Ethics Presentation
Wednesday, February 11, 2015
Black Lab Pub, Churchill Room • 4100 Montrose Blvd.
Social 5:30 p.m., Dinner 6:30 p.m.
Cost: $30 Preregistered members; $35 non-members & walk-ups
Emeritus/Life/Honorary: $15; Students: FREE
To guarantee a seat, you must pre-register on the HGS website and pay with a credit card.  You may walk up and pay at the door if extra seats are available.  Please cancel by phone or email within 24 hours before the event for a refund.  Online & pre-registration closes Wednesday, February 11, at 5:00 a.m.
Speaker:  T. Wesley McCoy, P.G., C.P.G.
Texas Board of Professional Geoscientists, Austin, TX
TBPG Ethics Presentation
The Texas Board of Professional Geoscientists (TBPG) was authorized by legislative statute in 2001 as the agency responsible for administering the Texas Geoscience Practice Act (the Act) and has been conducting licensing of Professional Geoscientists in Texas since the Act became fully effective on September 1, 2003. TBPG is also involved in compliance and enforcement actions resulting from its administration of the Act and TBPG rules. In 2013, Senate Bill 138 became law and amends the Act, Texas Occupations Code 1002, to require state agencies to report violations of the Act to the TBPG, and mandates that TBPG conduct training on the requirements of the Act and TBPG rules for state agencies. TBPG is also responsible for providing ethics training for Professional Geoscientists to assist license holders in issues regarding professional conduct and the Code of Professional Conduct, which is under TBPG rules, Texas Administrative Code Chapter 851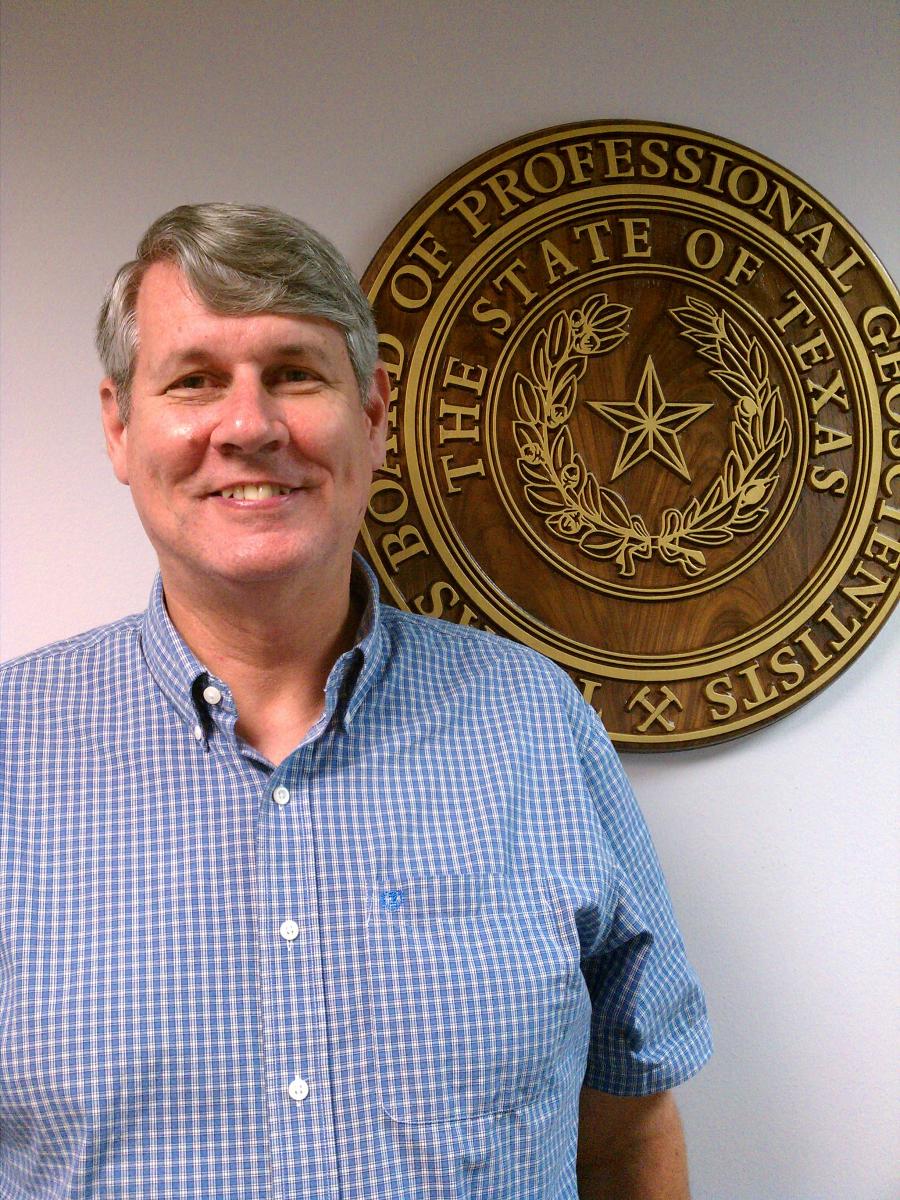 Wesley McCoy is a graduate of The University of Texas at Austin with a B.Sc. in Geological Sciences and has worked as a geologist for the Texas Department of Water Resources, the Texas Water Development Board and the Texas Commission on Environmental Quality.  He is currently the Enforcement Coordinator with the Texas Board of Professional Geoscientists.  He is a licensed Professional Geoscientist in Texas, a Registered Professional Geologist in Mississippi, and is a Certified Professional Geologist through the American Institute of Professional Geologists.  He is a member of the Association of Environmental and Engineering Geologists.
February 11th, 2015 5:30 PM through 7:30 PM
| | |
| --- | --- |
| HGS Member | $ 30.00 |
| Non-Member | $ 35.00 |
| Emeritus/Life/Honorary | $ 15.00 |
| Student | $ 0.00 |
Event Attachments
| | |
| --- | --- |
| Sponsorship Opportunities | |
Event Contact
| | |
| --- | --- |
| Contact Phone | (713) 777-0534 |
| | |
| --- | --- |
| contact Email | mrcowan1@hal-pc.org |
Event Filter Informations
---