HGS E & E - Recycling Oil Field Produced Water to Increase Local Water Supplies
Wednesday, May 14, 2014
Black Lab Pub, Churchill Room • 4100 Montrose Blvd.
Social 5:30 p.m., Dinner 6:30 p.m.
Cost: $30 Preregistered members; $35 non-members & walk-ups
Emeritus/Life/Honorary: $15; Students: FREE
To guarantee a seat, you must pre-register on the HGS website and pay with a credit card.  You may walk up and pay at the door if extra seats are available.  Please cancel by phone or email within 24 hours before the event for a refund.  Online & pre-registration closes Wednesday, May 14, at 5:00 a.m.
Speaker:  Doug HAll
Owner, W D Hall Company.  Austin, TX.
Recycling Oil Field Produced Water to Increase
Local Water Supplies
Oil companies pay to have water produced with oil and gas separated, stored, transported, and injected for enhanced oil recovery (EOR) or to be disposed in non-productive zones. Called "produced water," the overall cost for disposal can be high. Depending on local conditions, the disposal and transportation costs alone may range from $3/bbl to around $10/bbl. Some produced water is treated and reused on site. Most operators consider produced water an expensive, irritating waste product.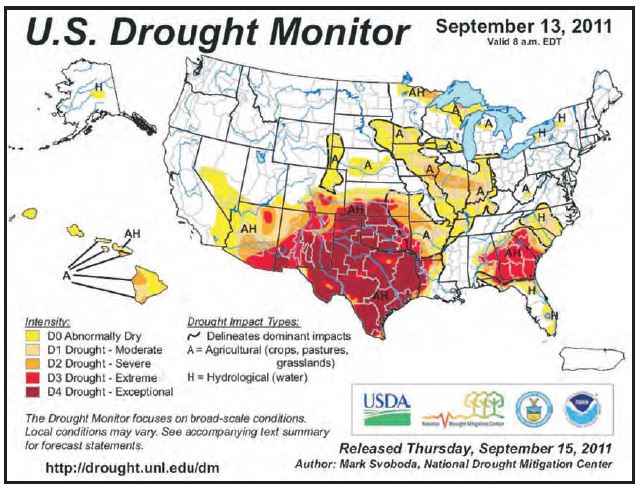 So why not recycle and reuse this "new" water? Without hydrocarbon development, this water would never be an available option for supplementing local water supplies. Often produced from great depths, this water can have very high dissolved solids concentrations when it is brought to the surface as a by-product.
Produced water should be considered for reuse, not just as water for drilling and hydraulic fracturing operations, but also to supplement local industrial and agricultural water supplies. Competition for available surface and groundwater has increased. Individuals and businesses are beginning to pay more for the water they use each day. Not only is the price of water rising but there is also growth-related political support for increasing our water supplies in Texas. This scenario seems favorable for taking a serious look at investing in the recycling and expanded reuse of produced water.
From the large number of salt water disposal wells in Texas, we know that the volume of produced water is considerable. Based on a favorable price for oil and gas and recent drilling projections, it appears that the quantity of produced water will continue to grow in Texas for at least 10 to 15 years, and probably much longer. In some areas, the volumes are large enough to make a positive impact on local water usage. In addition, a variety of effective treatment technologies currently exist.
water in a manner that allows the recycling facility to be profitable. Location of the facility is key. Proximity both to reliable sources and to end users is critical. One additional consideration may be the need to have a reliable supply of brackish groundwater. Reuse regulations will also be important.
This presentation focuses on a discussion of produced water volumes in Texas, the economics of produced water treatment, blending, and recycling; and a vision of what a stationary, commercial recycling facility might look like.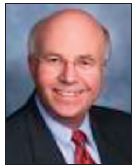 Biographical Sketch
Since 1998, when Doug Hall started the W D Hall Company, he has been working with owners and CEOs of technical service firms that are growing or that need to grow. This work is described as "business therapy." For eleven years before that, he was the owner of the Hall Southwest Corporation, a water resource, environmental, and engineering consulting firm with offices in Austin, Dallas, and Midland, Texas. His firm provided a broad range of field services and regulatory support to large industrial, commercial and municipal clients.
In 2010, he added Clean Water Strategies (CWS) to the W D Hall Company portfolio. The mission of CWS is to "stretch out" clean water supplies in Texas. Examples of water resource challenges include: treatment and reuse of produced water from E&P operations; development and treatment of brackish groundwater supplies, reuse of excess mine water, and the minimization of "water lost" from municipal distribution systems.
Mr. Hall is experienced in working with Texas agencies (state, regional and local) that impact the management and regulation of water resources. He has been in the consulting business most of the time since he graduated from the University of Texas with a master's degree in geosciences in 1974. His positions and responsibilities have included: staff hydrogeologist, project manager, field services manager, senior hydrogeologist / operations manager, research scientist, corporate marketing manager, technology commercialization manager, entrepreneur, business owner, and independent business consultant. For a few years in the mid 90s, he had a vineyard near Fredericksburg, Texas. That career ended when goats ate the grapes!
May 14th, 2014 5:30 PM through 7:30 PM
| | |
| --- | --- |
| HGS Member | $ 30.00 |
| Non-Member | $ 35.00 |
| Emeritus/Life/Honorary | $ 15.00 |
| Student | $ 0.00 |
Event Attachments
| | |
| --- | --- |
| Sponsorship Opportunities | |
Event Contact
| | |
| --- | --- |
| Contact Phone | (713) 777-0534 |
| | |
| --- | --- |
| contact Email | matthew.cowan1@hal-pc.org |
Event Filter Informations
---