HGS Virtual Short Course: History of Macro Trends & Oil Market Price
Thursday, December 1, 2022
Virtual Event via Zoom
8:30 AM – 12:30 PM CST
HGS Members $200 Non-Members** $300** Emeritus / Student / In-Transition $100
**Non-Members can submit a member application and pay their HGS dues before registering to get the member price. Please call the HGS office at 713-463-9476 to be registered only AFTER your application and dues are submitted.**
Registration includes:
4 Hours PDH Certificate emailed after the course

Registration will close Wednesday, November 30, 2022 at 4:00 pm.
Meeting links will be sent upon registration to the "Primary" email listed on your HGS account.
Course Description
History of Macro Trends that Affect Oil Prices Through the OPEC Era and Today by Bill DeMis
Oil is a global commodity that is traded and settled around the world in US dollars. US fiscal and monetary policies affect the value of the US dollar and therefore the value of OPEC's revenue. Throughout the OPEC era, inflation and changes in the value of the dollar have affected OPEC's decisions to raise or lower production when they can - meaning when supply and demand are tight. This class will trace the history of US fiscal and monetary policies in the OPEC era, and OPEC's responses. The class will also describe what the Federal Reserve is, how it works, and how macro trends of today will impact future oil prices. A brief discussion of alternative energy and its overstated role in future price scenarios will be presented. OPEC's recent decision to reduce member's production targets is not surprising when viewed from an historical perspective of US policies.
And
Oil Market Price: Supply, Demand, Comparative Inventory and Capital by Art Berman
Markets focus on supply and use price to encourage producers to increase or decrease drilling to optimize near- to medium term supply. This contrasts with analyst obsession with demand. Oil is a disequilibrium system in which inventories are the critical measure of future supply. Inventories are largely excluded from most supply-demand estimates. Price movements can be explained and anticipated once this is correctly understood.
Money is a claim on work that is based on energy. Money supply, currency value, interest rates and inflation are, therefore, derivatives of energy. Most economists think about things in reverse if indeed they even acknowledge energy as a factor.
Debt is a lien on future energy supply. Capital available through credit markets is, therefore, the key factor for oil production and future supply.
Integration of all of these factors leads to a proper basis for understanding oil price formation
About the Instructors: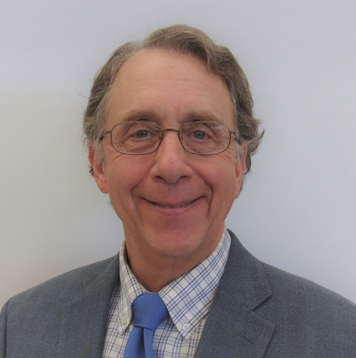 Instructor: William DeMis
Rochelle Court, LLC, Houston, Texas
Bill currently is a consultant and is working with two startup companies; one in the US and one in Europe. He has had positions of Exploration Manager at Marathon Oil Company, Exploration Vice President at Roxanna Oil Company, and, most recently, as Senior Vice President and Chief Geologist for Goldman Sachs. Bill has held a variety of technical and managerial positions, working on both domestic and international projects. In 2021, Mr. DeMis was awarded the dedicated Service Award from the AAPG. In 2008, he was awarded the "Best Paper Award" from the RMAG/PTTC. In 2000, he received the Dedicated Service Award from the West Texas Geological Society. In 1996 and 2000, Bill was awarded "best paper" at the AAPG National Conventions for his presentations on the effects of US dollar exchange rates and inflation on OPEC price policy. In 1993 he won a "best paper award" from the GCAGS for his work on production-controlling carbonate stratigraphy of the Smackover.
Mr. DeMis is an AAPG Charles Taylor Fellow, and has served as AAPG Books Editor, AAPG Associate Editor. He is an AAPG foundation trustee associate.
Instructor Contact Information:
William DeMis
Rochelle Court, LLC
billdemis@aol.com
Houston, Texas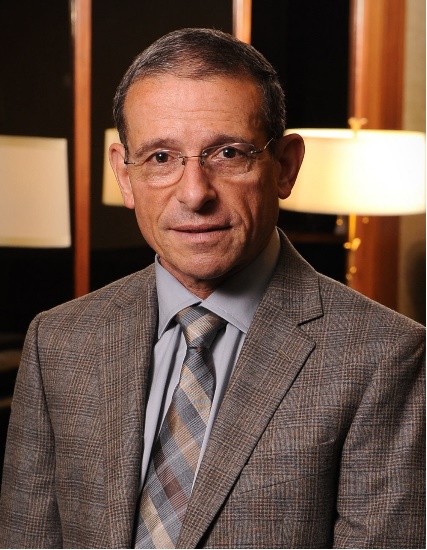 Instructor: Arthur Berman
Labyrinth Consulting Services, Inc.
Arthur E. Berman is a petroleum geologist with 44years of oil and gas industry experience. He is an expert on U.S. shale plays and is currently consulting for several E&P companies and capital groups in the energy sector. He routinely gives keynote addresses for energy conferences, boards of directors and professional societies. Berman has published more than 100 articles on oil and gas plays and trends. He has been interviewed about oil and gas topics on CBS, CNBC, CNN, CBC, Platt's Energy Week, BNN, Bloomberg, Platt's, The Financial Times, The Wall Street Journal, Rolling Stone and The New York Times. He has more than 36,000 followers on Twitter (@aeberman12). Berman is an associate editor of the American Association of Petroleum Geologists Bulletin and was a managing editor and frequent contributor to theoildrum.com. He is a Director of the Association for the Study of Peak Oil and has served on the boards of directors of The Houston Geological Society and The Society of Independent Professional Earth Scientists. He worked 20 years for Amoco (now BP) and 24 years as consulting geologist. He has an M.S. (Geology) from the Colorado School of Mines and a B.A. (History) from Amherst College.
Website: artberman.com
When
December 1st, 2022 8:30 AM through 12:30 PM
Event Fee(s)
| | |
| --- | --- |
| CEC Dec 2022 | |
| HGS Member | $ 200.00 |
| Non-Member | $ 300.00 |
| Student | $ 100.00 |
| Emeritus | $ 100.00 |
Event Attachments
| | |
| --- | --- |
| Sponsorship Opportunities | |
Event Contact
| | |
| --- | --- |
| Contact Phone | 713-463-9476 |
| | |
| --- | --- |
| contact Email | office@hgs.org |
Event Filter Informations