HGS Short Course: Encore Presentation - How to Use Paleontology in the Oil & Gas Industry
Important! Please do not create a duplicate login if you already have one. If you have forgotten your password click the "Request new password" tab above to reset your password.
Attendees will be sent a Certificate of Continuing Education for 4 hours PDH after the event.
HGS Short Course: How to use Paleontology in the Oil and Gas Industry
Tuesday, October 19, 2021
Virtual Event via Zoom
8:00am – 12:00pm CST
HGS Members $30 HGS Student Members $20 Non-members $45
Attendees will be emailed a Certificate of Continuing Education for 4 PDH after the event.
**Non-Members can submit a member application and pay their HGS dues before registering to get the member price. Please call the HGS office at 713-463-9476 to be registered only AFTER your application and dues are submitted.**
Registration will close Monday, October 18, 2021 at 4 pm.
Meeting links will be sent upon registration to the "Primary" email listed on your HGS account.
Course Description
This 4-hour course will give a brief introduction on how paleontologists use fossils and biostratigraphy to help correlate borehole information. The primary focus of this course is to provide practical and pragmatic techniques for the non-specialist to help integrate paleontological information with other borehole data, as well as recognize when to seek specialists' advice. While this course is geared for the geoscientist, engineers (reservoir/drilling/completions) will also find utility.
Summary
This course will introduce micropaleontology, biostratigraphy, biofacies analysis, and chronostratigraphy to those who need to work with biostratgraphic data in subsurface correlations. This course is designed for the industry professional to gain a full appreciation of how these topics contribute to, and are integrated in petroleum exploration and development. The basic concepts will be developed together with the essential vocabulary necessary to understand and communicate with specialists in those fields. Practical application of this knowledge will be developed through the use of examples, case histories, and hands-on exercises. The goal is to develop the geoscientist's capability to competently and confidently employ paleontological information to stratigraphic analysis for exploration and development.
Learning Objectives
Understand and recognize paleontological applications for borehole correlation

Understand and design a borehole sampling program for paleontology

Understand how to recognize geological events from a paleontological range chart

Learn how to correlate boreholes with only a summary of bioevents

Learn how to integrate fossil indices and biofacies with other geological data
Course Outline
Applied Paleontology
Type of fossils and applications

Logistics and Methods

Zonations

EXERCISE: Recognize geological horizons in a range chart
Applied Biostratigraphy
Bioevents

Chronostratigraphy and Geochronology

Correlation

EXERCISE: Correlating Boreholes with Bioevent Summaries
Applications for Exploration
Paleoecology, Biofacies, and Paleobathymetry

Fossil Indices and Biostratigraphic Sequences

EXERCISE: Biostratigraphic Sequences

Fossils and Black Shales; finding the oxygen minimum zones
Applications for Development
Role of mud in the reservoir model

Mud classification, ecology, and depositional timing

Fossils and Reservoir Architecture of Fan and Channel complexes
About the instructor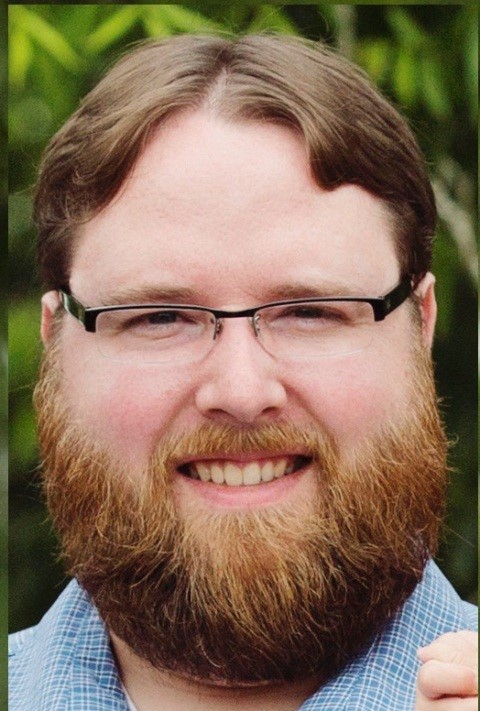 Ryan Weber, President of Paleo-Data, Inc
Ryan Weber is currently the President of Paleo-Data, Inc., a biostratigraphic consulting firm serving the Oil & Gas sector for over 50 years. Ryan previously worked for BP as a Gulf of Mexico biostratigrapher. Mr. Weber holds a BS and Education certificate from Minnesota State - Mankato, and an MS from the University of Nebraska - Lincoln. He also served as the Earth Science Section Chair for the Nebraska Academy of Sciences. Ryan's career has applied biostratigraphy from onshore to deep-water Gulf of Mexico, the interior USA, Egypt Nile Delta, Northwest Australian shelf, offshore Mozambique, Colombia, Alaska, and the Spanish Pyrenees. Ryan's passions include Miocene and Wilcox stratigraphy, Mesozoic paleooceanography, the Minnesota Twins, nostalgic comedies, and fermentation.
Instructor Contact Information:
Ryan D Weber
President & Biostratigrapher
Paleo-Data, Inc
M: 504-508-1416
When
October 19th, 2021 8:00 AM through 12:00 PM
Event Fee(s)
| | |
| --- | --- |
| HGS Short Course: Paleontology in the Oil & Gas Industry | |
| HGS Member | $ 30.00 |
| Non-Member | $ 45.00 |
| HGS Student Member | $ 20.00 |
Event Attachments
| | |
| --- | --- |
| Sponsorship Opportunities | |
Event Contact
| | |
| --- | --- |
| contact Email | century@flash.net |
Event Filter Informations