HGS Virtual General Meeting - Paleozoic Orogenesis of North America
Important! Please do not create a duplicate login if you already have one. If you have forgotten your password click the "Request new password" tab above to reset your password.
Monday, December 6, 2021
Virtual Event via Zoom
6:00pm - 7:00pm
Member- $15 Non-Member- $30 Students - $10
A confirmation email will be sent to upon registration with meeting links.
To guarantee a spot, you must pre-register on the HGS website and pay with a credit card. Please cancel by phone or email within 24 hours before the event for a refund. Online & pre-registration closes Monday, December 6 at 6:00 p.m.
**Non-Members can submit an application and pay their dues before registering to get the member price. Please call the HGS office at 713-463-9476 to be registered only AFTER your application and dues are submitted.**
Speaker: Kurt Rudolph
Company: Retired ExxonMobil | Adjuct Professor, Univeristy of Houston & Rice University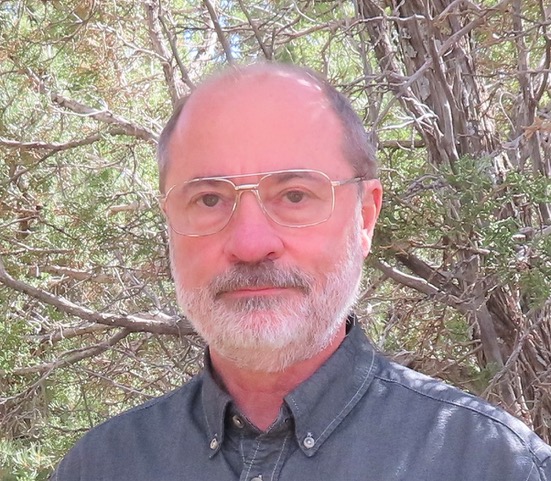 Kurt Rudolph received a B.S. in Geology from Rensselaer Polytechnic Institute and an M.A. in Geology from the University of Texas. He began his career as an Exploration Geologist with Unocal in 1978, until he joined Exxon Production Research in 1981. He held a variety of positions at Exxon/ExxonMobil, including Research Geologist, Chief Interpreter in Kuala Lumpur, Technical Advisor for the Africa and Middle East Region, and Hydrocarbon Systems Resource Manager. From 2002 until his retirement in 2015, he was Chief Geoscientist with ExxonMobil Exploration Company in Houston. Since then, Kurt has been an Adjunct Professor at the University of Houston and Rice University.
His interests include seismic attributes/DHI analysis, risking and assessment, sequence stratigraphy, and tectonics and sedimentation. Current research includes the Cretaceous Western Interior, Paleozoic orogenic systems of North America and northern Europe, and integrating subsurface uncertainty into assessment and economic analysis.
He won Wallace Pratt Awards for the best AAPG Bulletin paper in 1994 and 2017, was an AAPG-SEG Distinguished Lecturer for 2001-2002, was the AAPG Michael Halbouty Lecturer for 2007, and won best paper award for the Mountain Geologist (RMAG) in 2015.
The Assembly of Pangea, a view from Laurentia – Paleozoic Orogenies and their Impact on Basin Evolution and Petroleum Systems
Paleozoic North America has experienced multiple mountain building events, from Ordovician to Permian, on all margins of the continent. These have had a profound effect on the resulting complex basins and their associated petroleum systems. Subsequent uplift, erosion and overprinting of these ancient systems impedes the direct observation of their tectonic history. However, the basin sedimentary records are more complete, and provide additional insights into the timing and style of the mountain building events. In this study, we employ ~80 1D basin models, ~30 inverse flexural models, isopachs, and paleogeographic maps to better understand the history of Laurentia. From this screening, four thematic learnings emerge:
Constraints on the magnitude, timing, and location of collisional events. For example, the Salinic and Acadian Orogenies of the Appalachians are restricted to the north; the southwestern end of the Siliurian and Devonian foredeeps are interpreted as indicators of the terminus of the colliding Ganderian and Avalonian microplates. For the Alleghanian event, onset of flexural subsidence becomes younger to the northeast, whereas the Ouachita Orogeny youngs to the southwest. These observations suggest the docking of Gondwana in the Pennsylvanian-Permian was diachronous due to complex plate geometries and/or trajectories.
Kinematic linkages between continent margin and interior. "Sag" basins, whose origins remain cryptic, can be tied to adjacent orogenies. The Michigan Basin has synchronous timing, and a similar evaporite fill as the Salinic portion of the Appalachian foreland. And the Williston Basin appears tied to the north Antler (Liard) foreland with Middle Devonian to Early Mississippian subsidence and deformation (e.g., Nesson Anticline). Eastern Ancestral Rocky Mountain (ARM) basins of the continental interior are coeval with the central segment (Arkoma-Fort Worth basins) of the Ouachita fold belt. But basins near the Val Verde – Marathon segment (Delaware, Midland, Orogrande, and Taos) share a later timing.
Controls on sedimentary fill character. Often, the onset of rapid subsidence associated with orogenesis is marked by a rapid transgression and condensed section that is associated with marine source rocks and shale reservoirs. As sedimentation catches up to the increased accommodation, a thick sedimentary wedge progressively fills in the flexural basin. This pattern is observed for the Utica (Taconic), Marcellus (Acadian), Horn River (Liard), Wolfcamp (Delaware and Midland), and Gothic/Cane Creek/etc. (Paradox) source rocks.
Reconstruction of thick Permian basin fill in exhumed basins. Many of these basins have experienced significant post-Paleozoic erosion by vertical unroofing and/or subsequent deformation. This has made understanding of the latest Paleozoic basin history difficult. High vitrinite reflectance in outcropping or shallow strata indicate significant burial and ensuing removal. In most cases, this additional burial cannot be attributed to significant Mesozoic-Cenozoic sedimentation. Using calibrated basin models, significant upper Pennsylvanian and Permian section has been restored in a number of these basins. Estimates of the eroded latest Paleozoic section include the Appalachian (3.5 km), Black Warrior (3 km), Arkoma (3.0 km), and Fort Worth (2.5 km) basins. This burial was critical in the maturation of important source rocks/shale reservoirs in these basins.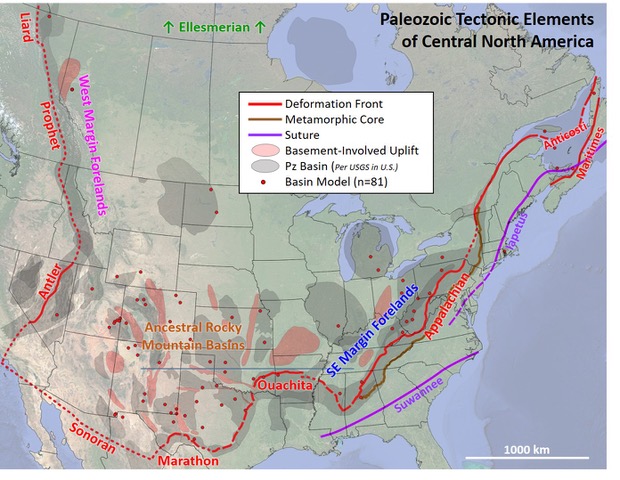 ---
When
December 6th, 2021 6:00 PM through 7:00 PM
Event Fee(s)
| | |
| --- | --- |
| Virtual Event Fee | |
| HGS Member | $ 15.00 |
| Non-Member | $ 30.00 |
| Student | $ 10.00 |
Event Attachments
| | |
| --- | --- |
| Sponsorship Opportunities | |
Event Contact
| | |
| --- | --- |
| contact Email | vice.president@hgs.org |
Event Filter Informations