HGS Virtual General Dinner - Seismic Inversion for Carbon Storage
Important! Please do not create a duplicate login if you already have one. If you have forgotten your password click the "Request new password" tab above to reset your password.
Monday, September 20, 2021
Virtual Event via Zoom
6:00pm - 7:00pm
Member- $10 Non-Member- $25 Students - $5
A confirmation email will be sent to upon registration with meeting links.
To guarantee a seat, you must pre-register on the HGS website and pay with a credit card. Please cancel by phone or email within 24 hours before the event for a refund. Online & pre-registration closes Monday, September 20 at 6:00 p.m.
**Non-Members can submit an application and pay their dues before registering to get the member price. Please call the HGS office at 713-463-9476 to be registered only AFTER your application and dues are submitted.**
Speaker: Camelia Knapp, PhD
Company: Oklahoma State University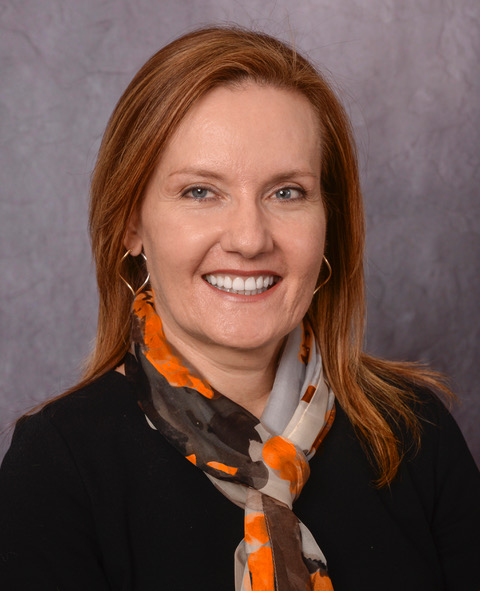 Dr. Camelia Knapp is a Professor of Geophysics and serves as the V. Brown Monnett Chair of Petroleum Geology and Head of the Boone Pickens School of Geology at Oklahoma State University (OSU). She received a Ph.D. in Geophysics from Cornell University and a B.S. degree in Geophysical Engineering from the University of Bucharest, Romania. She was also a Fulbright fellow at Cornell University. In the early years, she worked with the Romanian State Oil Company and the Romanian National Institute for Earth Physics. She spent 18 years at the University of South Carolina were she was a Professor and the Director of the Earth Sciences and Resources Institute. Dr. Knapp's research interests include: (1) the application of seismology to the structure, composition, and physical properties of the Earth, (2) environmental and hydro-geophysics, (3) gas hydrates, and (4) carbon sequestration. She has served on national and international committees and scientific panels including the U. S. National Science Foundation and has advised many PhD and MS students most of whom having entered the oil and gas industry. Dr. Knapp is married to Dr. James Knapp, a Professor and the Boone Pickens Distinguished Chair of Geoscience in the Boone Pickens School of Geology at Oklahoma State University. They have two young daughters who enjoy the outdoors and their Junior Ranger status for many national parks in the U.S.
Seismic Inversion for Carbon Storage in the South Atlantic Offshore Region and Anadarko Basin, Oklahoma
Boone Pickens School of Geology, Oklahoma State University, 105 Nobel Research Center, Stillwater, OK 74078
Eighty percent of the world's energy relies on fossil fuels and under increasingly stricter national and international regulations on greenhouse gas emissions, storage of CO2 in geologic repositories is a feasible and vital solution for near- and mid-term reduction of carbon emissions in any climate change mitigation strategy. To achieve the 2°C climate goal set by the Paris Agreement, projections by the International Energy Agency indicate that around 4,000 million tons of CO2 per year would need to be captured and stored by 2040, growing to around 6,000 million tons per year by 2050. Currently, ~20 large-scale carbon capture and sequestration (CCS) projects are operational around the world with ~30 billion USD investment in comparison to more than 2 trillion USD spent on renewable energy. Therefore, a significant opportunity exists for CCS nationally and globally.
The Southeast Offshore Storage Resource Assessment (SOSRA) and the Southeast Regional CO2 Utilization and Storage Acceleration Partnership (SECARB-USA) research projects were funded by the U.S. Department of Energy with the Southern States Energy Board (SSEB) in the lead. This talk is focused on the development of (1) offshore prospective storage resource assessment of the Upper and Lower Cretaceous as well as Upper Jurassic sections within the Southeast Georgia Embayment (SGE) and (2) onshore potential reservoirs in the Cleveland and Skinner formations of the Anadarko Basin, Oklahoma. This work includes a replicable workflow of model-based inversion that provides the tools to discriminate lithology and predict porosity and permeability necessary for CCS. These analyses have included integration of seismic surveys with core samples and geophysical well logs leading to a detailed stratigraphic, structural, petrophysical, and injection simulation model showing the heterogeneity and highly complex tectonic evolution of the target reservoirs of the Eastern North American Margin and the Anadarko Basin.
---
Vendor Corner
HGS Technical Lunch & Dinner Series Sponsorship Package - $250 per individual events which would include the following:

HGS Social Media Promotional Platform: LinkedIn, Facebook, Instagram, Twitter
HGS Marketing Platform: HGS Website (www.hgs.org) event page, HGS Email Newsletter, HGS Bulletin (digital publication), YouTube.
HGS Technical Talk Date: Before introducing the speaker, the HGS will go through general announcements for the month and will have a slide thanking all of our sponsors for the talk. After the speaker's talk, the HGS will once again share a slide to all attendee's with sponsor logos and thank all sponsorship once again.
When
September 20th, 2021 6:00 PM through 7:00 PM
Event Fee(s)
| | |
| --- | --- |
| Virtual Events 2021 | |
| HGS Member | $ 10.00 |
| Non-Member | $ 25.00 |
| Student | $ 5.00 |
Event Attachments
| | |
| --- | --- |
| Sponsorship Opportunities | |
Event Contact
| | |
| --- | --- |
| contact Email | vice.president@hgs.org |
Event Filter Informations