HGS Virtual General Lunch - Geothermal and the Energy Transition
HGS General Lunch - Wednesday, April 28, 2021
Virtual Event via Zoom
12:00pm - 1:00pm

HGS Members - $10 Non-Members - $25 Students - $5

A confirmation email will be sent upon registration with meeting links.
**Non-Members can submit an application and pay their dues before registering to get the member price. Please call the HGS office at 713-463-9476 to be registered only AFTER your application and dues are submitted.**
Speaker: Andy Wood
Company: CeraPhi Energy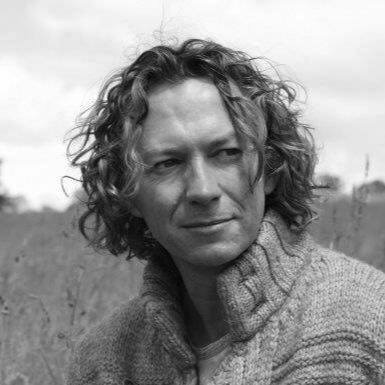 Andy has a BSc (Hons) in Earth Science from Queen Mary College (University of London) and 30 years Upstream Oil & Gas experience, specifically in Subsurface, Drilling & Wells.
From a Mudlogging, Wellsite Geology & Operations Geology beginning Andy developed skills in operational optimisation and cost saving, before combining his passions for O&G and Environmentalism to transition to Geothermal Energy.
Andy is now Subsurface Manager at CeraPHi Energy Limited, a U.K. Geothermal Development Company, with a mission to save the planet 1 Megawatt at a time.
Geothermal and the Energy Transition
Andy will talk to us about world energy, where the two industries he has worked in fit and how they will develop looking ahead to 2050 and the Netzero goal. Also outlined will be his background in Oil & Gas and the skills which led to his transition from Oil & Gas to Geothermal Energy, touching on Oil & Gas Operator transition and how Oil & Gas technology and knowledge will be used to develop and expand the Geothermal Industry. Andy will also summarise the numerous benefits of new Advanced Geothermal Systems and of Geothermal Energy generally. Specifically detailing some of the unique solutions CeraPhi Energy provides through its closed loop single well designs which are de-risking projects, making Geothermal Energy the anywhere solution.
Featured Sponsors

At SeisWare, we create user-driven software for geologic and seismic interpretation. We're Houston locals, we're geoscientists and as the industry pushes forward and innovates, we are too, with exceptional software and extraordinary customer care.
Our geologic interpretation software, Geology by SeisWare, is an all-inclusive package for one low-cost annual subscription. It places traditional geologic interpretation tools, including tops picking and log correlation, into a dynamic 3D environment. There is much more to our software that will make your work easier.
Diana Guerrero, Jeremy Keeler and Kelly Lindloff would love to connect with you on LinkedIn, or you can visit our website to learn more.
Website | Twitter | Facebook | LinkedIn
When
April 28th, 2021 12:00 PM through 1:00 PM
Event Fee(s)
| | |
| --- | --- |
| Virtual Events 2021 | |
| HGS Member | $ 10.00 |
| Non-Member | $ 25.00 |
| Student | $ 5.00 |
Event Attachments
| | |
| --- | --- |
| Sponsorship Opportunities | |
Event Contact
| | |
| --- | --- |
| contact Email | bryanguzman85@gmail.com |
Event Filter Informations