HGS North American Dinner - The State of Private Equity in Oil & Gas
HGS North American Dinner - Monday, January 25, 2021
A Virtual Event via Zoom
Time 7:00 - 9:00pm
HGS Members - $10 Non-Members - $25 Students - $5
A confirmation email will be sent upon registration with meeting links.
**Non-Members can submit an application and pay their dues before registering to get the member price. Please call the HGS office at 713-463-9476 to be registered only AFTER your application and dues are submitted.**
The State of Private Equity in Oil & Gas
With sluggish market prices, the dynamics between sources & uses of Private Equity Funds have become vital & relevant in benchmarking returns and value add in portfolio assets.
The value chain that drives the production of hydrocarbons from pore to pump allows integration of new techniques & technologies in helping de-risk the opportunities.
Private Equity & other capital resources are challenged to deploy creative solutions for debt and equity strategies. The covenants & thesis for allocating the investment capital plays a role in shaping the performance of these portfolio assets.
The event will bring together stakeholders in the sources & uses of the Oil & Gas Private Equity ecosystem as the state of the dynamics is explored with a view to driving sustainable value in the industry.
Moderator: Godswill Nwankwo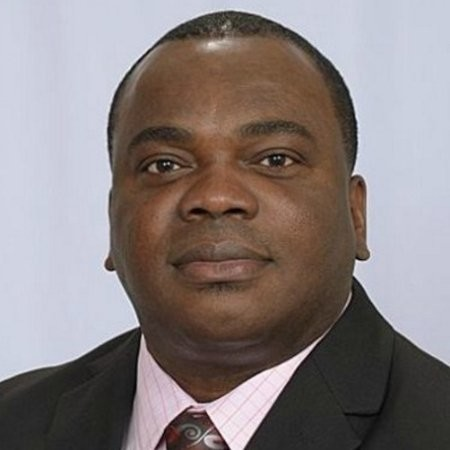 Godswill is a Mechanical Engineer, Computer Scientist, MBA, oilfield veteran, finance manager and deal partner.
Godswill currently works with his team and affiliates to build and deploy sustainable operational and financial strategies that are geared towards growing value in the short and long term. He has a multi-cultural work background in oil and gas, both overseas and domestic. He built and successfully ran oilfield companies and works to implement proprietary deal flows and strategies that ensure portfolio companies out-performs their industry comparables while delivering superior returns to investors. These often include contract (turnkey) drilling, operational, financial and management advisory services with integrated reservoir asset development and management, reservoir economics and valuation (fairness opinion) while driving accretion synergies in mergers, acquisitions and divestitures events.
Godswill had previously worked for Schlumberger as a Drilling Services Engineer (DSE). He also worked for Halliburton and Baker Hughes INTEQ where he travelled and lived all over the United States. From the Appalachian to the Williston Basin and Elk Hills of the San Joaquin Valley to the Gulf of Mexico, he has led and managed teams from diverse backgrounds.
Godswill has a Bachelor's degree in Mechanical Engineering with specialization in Computational Fluid Dynamics (CFD) from Rivers State University in Nigeria. He also has a Master of Science (MSc) degree in Computer Science with specialization in Cognitive Artificial Intelligence from Texas Southern University in Houston, Texas and a Master of Business Administration (MBA) in Finance with specialization in Private Equity and Investments from the University of Houston CT Bauer College of Business.
Godswill is a mentor, judge and consultant to the Houston startup ecosystem - including SURE Program at the University of Houston and Station Houston. He had previously served as the President of the University of Houston MBA students association and currently a co-chair of the college alumni. He is also an Advisory Board Member of the American Association of Petroleum Geologists (AAPG) and a board member of the Society of Independent Professional Earth Scientists (SIPES).
Speaker: Brian Matlock CPA, MBA | Partner | Private Equity | Energy & Natural Resources Leader
Company: BKD CPAs & Advisors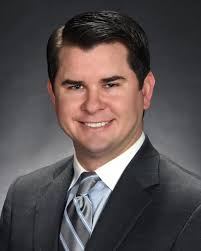 Brian Matlock is a partner in with BKD LLP and serves as the firm's National Energy and Natural Resource Leader, specializing in oil and gas private equity. Prior to joining BKD, Brian was a partner with KPMG serving as one of the firm's energy private equity fund leaders.

Through his experience with energy private equity funds, Brian has experience with auditing and accounting matters related to mineral extraction, power generation and energy companies, such as: upstream oil and gas, midstream oil and gas, downstream oil and gas, oil and gas participation funds, oil and gas royalty funds, master limited partnerships, oil and gas industrial manufacturing, workover and wireline servicing companies, solar power, wind power, biomass and other traditional power generation plants.

In addition to his responsibilities at BKD, Brian is very active in the energy industry, serving as the former chairman of the North American Petroleum Accounting Conference and a current board member, a member of the following organizations: Dallas and Fort Worth Council of Petroleum Accounting Societies, Dallas ADAMs Energy Forum, Dallas Petroleum Engineering Club, and the Dallas Petroleum Club. Brian was also selected as one of the "Who's Who is Energy" in 2013 by the Dallas Business Journal and was selected for the AICPA Oil and Gas Revenue Task Force in 2013.

Brian is a graduate of Texas Wesleyan University, where he received his Bachelor of Business Administration in accounting as well as his Master of Business Administration in accounting and management information systems. He is a member of the American Institute of Certified Public Accountants (AICPA) the Texas Society of Certified Public Accountants (TSCPA) and the Financial Executives Networking Group.
Speaker: Bernard "Buddy" F. Clark, Jr. Partner | Co-Chair Energy Practice Group
Company: Haynes & Boone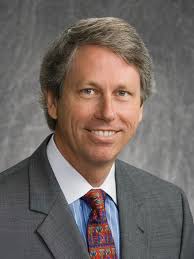 Buddy Clark is the co-chair for the firm's Energy Practice Group representing clients in the oil and gas industry, including banks, private capital providers and producers in secured and unsecured credit transactions and equity investments; producers, joint venturers and midstream companies in oil and gas exploration, production and development agreements, and producing property and midstream acquisitions, joint developments and partnerships; and energy related litigation and bankruptcies. In June 2016, Buddy published Oil Capital: The History of American Oil, Wildcatters, Independents and Their Bankers, which traces the relationship between independent producers and their capital providers in America's oil and gas industry. Buddy is a frequent speaker at oil and gas conferences and is often cited as an authority on current issues facing the oil and gas industry in trade publications and financial journals.
Selected Client Representations
Energy lenders in senior and mezzanine syndicated, club and sole bank facilities ($10 million to $3 billion) in connection with secured reserve based oil and gas production loans, including preparation and negotiation of credit facilities, mortgages and related loan documents.

Representation of capital providers and management teams for exploration and production companies.

General legal advice to oil and gas companies on various transactional matters including multi-state producing property acquisitions, reserved based and production payment financings, dispute resolution and operating matters.

Acquisitions of producing properties in Texas, Louisiana, Michigan, Mississippi, Montana, North Dakota, New Mexico, Oklahoma, Ohio, Alabama, Arkansas, Kansas, Pennsylvania, W. Virginia and Gulf of Mexico.

Workouts and debt restructurings on behalf of energy lenders and borrowers in multi-state secured oil and gas production loans and bankruptcy related oil and gas producing property acquisitions.
Speaker: Chris Micsak | Director
Company: Pickering Energy Partners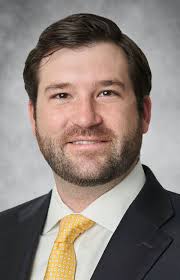 Chris Micsak is a Director at Pickering Energy Partners. Prior to joining PEP, he was a director at Tudor, Pickering, Holt & Co. Asset Management. Micsak was a Vice President at Haddington Ventures, a midstream infrastructure focused private equity fund prior to TPH Asset Management. Before that, Micsak was a senior analyst at Bentek Energy, a boutique energy consulting and analytics firm where he covered North American and global energy markets. Micsak has also held trading and analytical positions at investment banks and hedge funds in New York, Connecticut and Hong Kong. He received a B.A. in Economics and Asian Studies and graduated magna cum laude with Honors from Colgate University.
Speaker: Niyi Adisa | Principal
Company: Horst Subsurface Advisory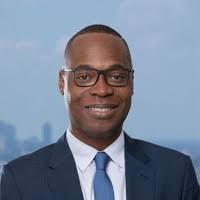 Niyi Adisa is a Principal and Technical Director at Horst Subsurface Advisory - a consulting firm that provides top-tier geoscience, engineering and economic evaluation for oil and gas projects/acquisitions. Prior to forming Horst Subsurface Mr. Adisa was the Chief Technical Officer for Siltstone Capital, evaluating opportunities for buy-side private equity investments.
Mr. Adisa was also a Vice President on Citi Groups Global Energy A&D team, performing asset valuation and technical analysis of M&A projects. Before that, he worked in various capacities as a technical manager, geoscience lead and exploration geologist at several independent oil and gas companies such as Continental Resources and BHP Petroleum.
Mr. Adisa holds a Bachelors and Masters of Science degrees in Geology from Oklahoma State University. He also holds a Masters in Engineering Management Degree from Oklahoma State University.
When
January 25th, 2021 7:00 PM through 9:00 PM
Event Fee(s)
| | |
| --- | --- |
| Virtual Events 2021 | |
| HGS Member | $ 10.00 |
| Non-Member | $ 25.00 |
| Student | $ 5.00 |
Event Attachments
| | |
| --- | --- |
| Sponsorship Opportunities | |
Event Contact
| | |
| --- | --- |
| Contact | Mark Hamzat O. Erogbogbo |
| | |
| --- | --- |
| contact Email | mark@prosperoog.com |
Event Filter Informations