Africa Conference 2020
HGS PESGB Africa Conference will be at the Norris Center.
HGS-PESGB Africa Conference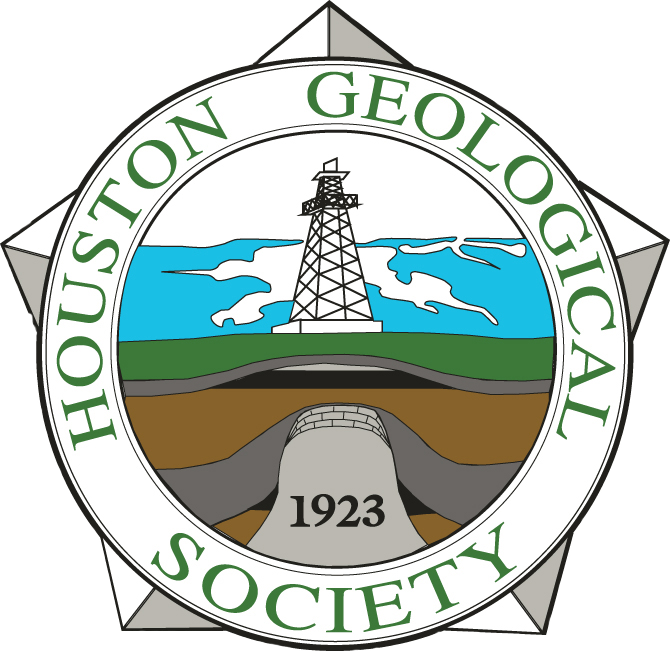 September 15-16, 2020

Norris Conference Centre
Houston, TX

Call for Abstracts Deadline Extended: May 1, 2020
Email proposals to Africa2020@hgs.org

Exploration in Africa has undergone several exploration cycles throughout its history. In many places where giant discoveries have been made, production is in decline and investment has not sustained the growth of the industry. The theme for the 2020 Conference is focused on what can be and what has been done differently. What ideas should be tested? What has industry learned that should guide us toward new ways of thinking about exploration and development in Africa? What are the potential new areas with hydrocarbon potential? What technology(s) can help unlock additional reserves in existing basins and help find new reserves in unexplored areas? How government can attract and promote investment in new and existing areas.

Technical Session Themes
1) Africa – New ideas in an old areas. Known plays to be tested in new areas. Mapping known plays across multiple basins.
2) Applications of New Technology a. Adding reserves in existing basins b. Reducing cycle time and costs in exploration c. Integration of multiple technologies to unlock future potential
3) Africa - New areas and ideas a. Frontier exploration plays b. New exploration plays in under explored areas
4) Africa – A new approach to increase investment a. Government participation and cooperation b. Corporate responsibility and ways to engage communities c. Sustainable solutions to Africa's energy needs.
The HGS-PESGB Africa Conference committee would like to announce Early Bird registration specials and Sponsorship and Vendor opportunities for the upcoming conference.
The Exhibition Hall booth layout will be sent in Mid-March to all those interested in exhibiting this year along with sponsorship and exhibitors' registration. This years' exhibition hall will offer wall space in addition to booth space. Details are outlined below.
Africa 2020 conference will also offer a full day "Geoscience Workshop" at the Norris Center the day before the conference. This will consist of various technical sessions and allow attendees to view and work hands on with multiple data sets in Africa. Details of this pre-conference event will be sent in Mid-March.
Early Bird Registration Special April 1 - June 30, 2020
HGS/PESGB Members: $360
Non-Members: $435
HGS Student Member: $60
Student Poster Presenter Free Registration
General Registration July 1 - Sept. 8, 2020
HGS/PESGB Members: $460
Non-Members: $535
HGS Student Member: $80
Admission to the Geoscience Showcase on September 14, 2020
All Entries $125
Exhibitors Information
Vendor Booths are available (10' x 10') for the 2-day conference at $2000 / booth
Electricity directly through Norris Center is $25 for entire conference – request forms available
SPONSORSHIP INFORMATION
Sponsorships
Platinum – $10,000 Gold – $7,500 Silver – $5,000 Bronze – $2,500
6 admissions 5 admissions 4 admissions 2 admissions
Sponsors will receive: Signage at conference, posting on Website, recognition on correspondence and e-mails relative to conference, Recognition throughout the technical sessions, giveaways or info sheets regarding your company will be made available for all attendees or inserted into Bags.
Expecting 300 attendees in 2020.
Flash Drive Sponsor. Provided by sponsor.
Morning coffee, beverage, and snack bars Day 1 and/or Day 2 – $1,250 / day
Afternoon coffee, beverage and snack bars Day 1 and/or Day 2 – $1,250 / day
Geoscience Coffee, beverage, and snack bar for the day – $1,250 for entire day
Lunch Sponsor for Geoscience workshop prior to conference kick off – September 14, 2020
Sponsor for lunch can choose a restaurant in City Center or surrounding area or cater lunch in.
Bottle water bar Day 1 and/or Day 2 space will be provided to set up if desired to use water bottles with own company name on. $250.0.00 / day. If Facility and HGS provide water $700 / day if we provide the water and display your company name as water sponsor
8. Sponsor the lunch at Center for Luncheon / Panel discussion September 15, 2020 $4000
9. Sponsor the lunch at Center for on September 16, $4000
10. Table Sponsor in technical presentation hall – both days $500
11. Table Sponsor in technical presentation hall – both days $500
(One table with décor of your company signage, handouts, etc.)
Recognition signage posted at the conference for those providing sponsorships.
When
September 15th, 2020 8:00 AM through September 16th, 2020 4:30 PM
Location
Norris Conference Center - CityCentre




816 Town & Country Blvd, Suite 210




Houston

,

TX

77024




United States
Event Fee(s)
| | |
| --- | --- |
| HGS / PESGB Members | $ 360.00 |
| Non-Members | $ 435.00 |
| HGS Student Member | $ 60.00 |
| Student Poster Presenter | $ 0.00 |
Event Attachments
| | |
| --- | --- |
| Sponsorship Opportunities | |
Event Contact
| | |
| --- | --- |
| contact Email | brian.horn@iongeo.com |
Event Filter Informations