POSTPONED - HGS General Dinner- Rice Night
***All public HGS events have been cancelled or postponed through April 30, 2020 in order to limit the spread of Coronavirus (COVID-19).***
Monday, April 6, 2020
ROOM • Norris Conference Center • 816 Town and Country Blvd #210
Site Map • Floor Plan
Social Hour 5:30–6:30 pm
Dinner 6:30–7:30 pm, Presentation 7:30- 9:00 pm
Member/Emeritus/ Honorary Life- $40.00 Non-Member- $45.00 Student- $15.00
WALKUPS: $45.00
To guarantee a seat, you must pre-register on the HGS website and pay with a credit card. You may walk up and pay at the door if extra seats are available. Please cancel by phone or email within 24 hours before the event for a refund. Online & pre-registration closes Monday, April 6, at 5:00 a.m.
Speaker: Prof. Jonathan Ajo-Franklin
Company: Rice University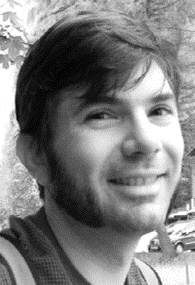 Jonathan Ajo-Franklin is an applied geophysicist at Rice University and a Rice alumnus (1998). After graduating from Rice, he did his doctoral work at Stanford and spent 12 years working at Lawrence Berkeley National Laboratory on DOE projects before returning to Rice as faculty in July of 2019. His research program focuses on novel acquisition techniques for seismic monitoring including distributed fiber optic sensing methods, permanent source utilization, and ambient noise techniques. He currently works on applications in the environmental and energy domains relevant to a carbon-constrained world including geologic CO2 storage, geothermal energy production, and large scale hydrogeophysics relevant to groundwater management. He is also fascinated by the seismic properties of rocks & soils including fractures, ice (permafrost), biofilms (slime), and unconsolidated materials.
Exploring the Subsurface with Distributed Acoustic Sensing & Dark Fiber
"Dark Fiber" refers to the large quantity of fiber optic transmission capacity installed for telecommunication purposes but not currently utilized. With the advent of distributed acoustic sensing (DAS) and related methods, these unused fibers have the potential to become a seismic sensing network with unparalleled spatial extent and density with applications to monitoring both natural seismicity as well as subsurface structure. We present results demonstrating the application of DAS to seismic monitoring on a variety of dark "networks of opportunity" including a 20 km run of telecommunications fiber between West Sacramento, CA and Woodland CA, part of the Dark Fiber Testbed maintained by the DOE's ESnet user facility. Using ambient noise interferometry approaches, the Sacramento DAS dataset was utilized to reconstruct both shallow and deep shear wave velocity profiles as well as record local, regional, and teleseismic events. Another exciting component of the study was timelapse monitoring of water table variations using DAS and coda wave interferometry.
Beyond terrestrial dark fiber, a substantial opportunity exists in the offshore domain where very few permanent seismic sensors are located, an absence which consistently hampers marine seismology. We present a recent study that utilized a fiber optic cable offshore of Monterey, CA to record local earthquakes and characterize both mapped and unmapped faults. By detecting pressure disturbances in the water column coupled into the seafloor, the same cable is useful for characterizing the processes underlying oceanic microseism generation. In both studies, the broadband recording characteristics of DAS are examined and compared to co-located inertial sensors; these comparisons demonstrate that DAS, in addition to offering high measurement density, captures both seismic and non-seismic signals from the typical range of geophysical imaging (10s of Hz) down to near the geodetic regime (periods of 1000s of seconds).
Our next sequence of dark fiber DAS tests will target both seismically active regions with relevance to geothermal exploration (Imperial Valley, CA) and fiber running beneath Houston relevant to monitoring subsidence, deep aquifers, and the urban noise field.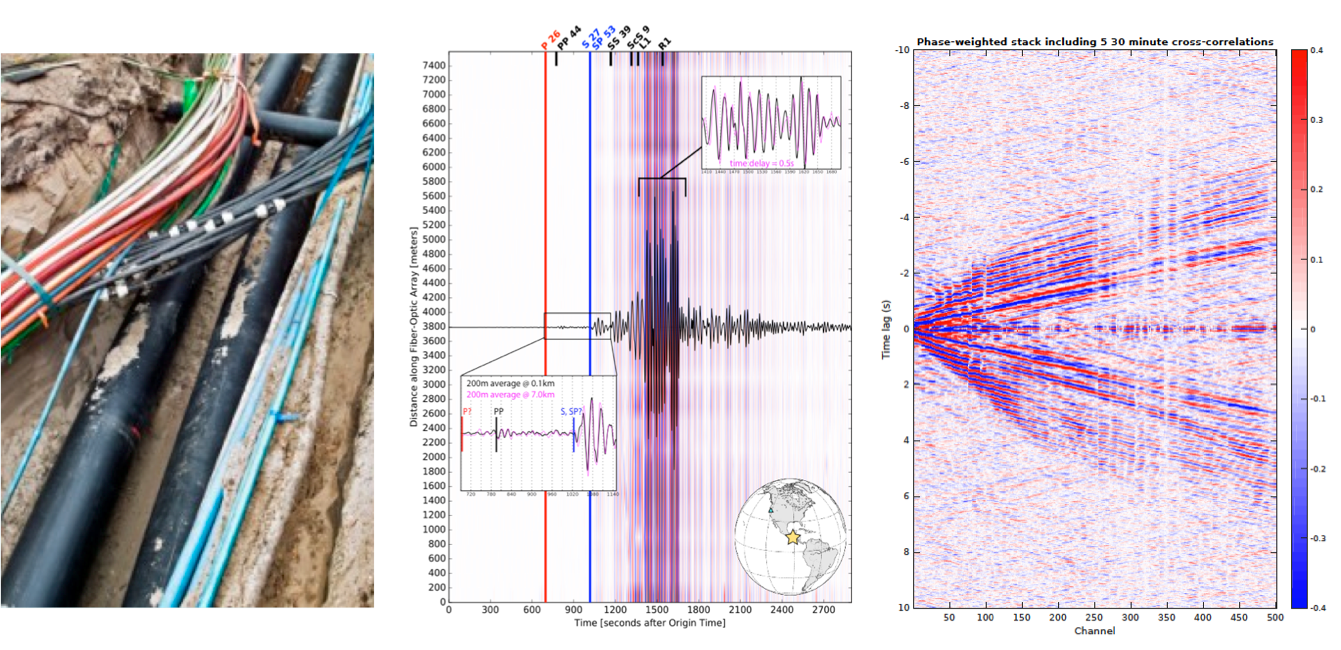 ---
Instructions to Norris Conf. Center:
The Norris Conference Center is on the Second (2nd) Floor, and cannot be seen from the street. From Town and Country Blvd, turn west at Plaza Way and go past "Kendra Scott" store to STOP sign. Turn right = North and go to Level 3 of the parking structure.The parking structure can also be reached from the northbound Beltway 8 frontage road. Turn into the driveway that is 0.33 mi. north of Kimberley Ln., just before the Amegy Bank sign.
When
April 6th, 2020 5:30 PM through 9:00 PM
Location
Norris Conference Center




816 Town & Country Blvd., Suite 210




Houston

,

TX

77024




United States
Event Fee(s)
| | |
| --- | --- |
| HGS member | $ 40.00 |
| Non-member | $ 45.00 |
| Emeritus/Honorary Life | $ 40.00 |
| Student | $ 15.00 |
Event Attachments
| | |
| --- | --- |
| Sponsorship Opportunities | |
Event Contact
| | |
| --- | --- |
| contact Email | vice.president@hgs.org |
Event Filter Informations
| | |
| --- | --- |
| Event Owner | General Dinner |