HGS General Dinner- Haynesville Shale Gas Play: A US Renaissance Driven by Technical Innovations
Monday, January 14
ROOM • Norris Conference Center • 816 Town and Country Blvd #210
Site Map • Floor Plan
Social Hour 5:30–6:30 pm
Dinner 6:30–7:30 pm, Presentation 7:30- 9:00 pm
Member/Emeritus/ Honorary Life- $40.00 Non-Member- $45.00 Student- $15.00
WALKUPS: $45.00
To guarantee a seat, you must pre-register on the HGS website and pay with a credit card. You may walk up and pay at the door if extra seats are available. Please cancel by phone or email within 24 hours before the event for a refund. Online & pre-registration closes Monday, January 14, at 5:00 a.m.
Speaker: Bill DeMis
Company: Rochelle Court, LLC.

Haynesville Shale Gas Play: A US Renaissance Driven by Technical Innovations
The shale-gas revolution continues despite the industry downturn. Lost among the recent headlines about exploding Permian Basin oil production and eye-popping deal valuations is the news that the Haynesville Shale has re-emerged as the major natural gas play in the US. Haynesville production has surged to a 3 year high of nearly 10 BCF/day, near its 2012 peak, whereas the number of rigs has only increased modestly. New wells production has doubled since 2016 to 8.6 million cubic feet per day. In addition to this good news are the surprising results from re-fracking existing horizontal Haynesville wells. The re-fracked wells are on track to produce more gas than the original completion.
The Haynesville geological properties make it a world class play: high porosity shown on logs (15%), high pressure (0.8 psi/ft or more), good thickness (200+ feet) and an excellent micro-pore system. Several non-geologic factors have driven the Haynesville Renaissance. Foremost are improvements in fracking technology. Fracture stimulations now use over 4,000 lbs per lateral foot. Second, Haynesville producers have easy access to gas pipelines that directly supply the re-emerging petrochemical industry of Louisiana, and the growing LNG export capacity of Southeast Louisiana. Haynesville gas has an advantage over Marcellus gas because of ample pipeline capacity without large deducts. Finally, Haynesville gas will be used for power generation in the Southeast US, displacing coal-fired power generation. Future demand for Haynesville gas will continue to grow.
The fracking revolution has been led by very small companies with limited staff who could quickly explore, innovate, and experiment to maximize returns for investors (e.g., Mitchell in the Barnett shale play, Southwestern Energy in the Fayetteville shale play, Petrohawk in the Eagle Ford, Lyco Enegy in the Bakken tight oil play of the Williston Basin). Now that proven, recoverable resources and their extraction method are documented, major companies are moving into resource plays (e.g., Exxon bought out Bass' acreage in the Delaware basin for $6.6 billion in 2017).
But the real story of the Haynesville is that American free-market capitalism and entrepreneurialism, are – again - making the world richer and the planet cleaner (US CO2 emissions have fallen since 2016. This drop is entirely because fracking-derived natural gas has displaced coal for power generation). The ever-improving frack designs and EURs seen in the Haynesville play are occurring in other resource plays, such as the tight oil plays of the Permian Basin. The techniques being refined in these tier-1 resource plays will ultimately propagate to less-profitable tier-2 and tier-3 shale plays. These lower tier shale plays will become America's production drivers of tomorrow.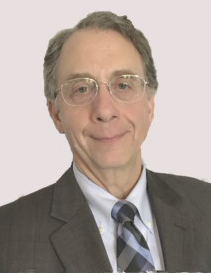 William DeMis is President of Rochelle Court, LLC. He has over 30 years of industry experience with Pennzoil, Marathon Oil Company, Roxanna Oil, Southwestern Energy and Goldman Sachs. All of his work in the last 12 years has focused on unconventional plays. He has worked both domestic and international projects, and held a variety of technical and managerial positions. Bill was Exploration Manager (at Marathon), Exploration Vice President (at Roxanna Oil), and Senior Vice President and Chief Geologist (at Goldman Sachs). He has written papers on various topics in structural geology, subsurface geology, and oil prices. Bill was awarded AAPG National Awards for his analysis of US dollar exchange rates and the Real Global Price of oil in 1996 and 2000. He has won best paper awards from the GCAGS and the RMAG. In 2000, Mr. DeMis received the Dedicated Service Award from the West Texas Geological Society. Mr. DeMis received his Master's Degree from The University of Texas at Austin. Mr. DeMis an AAPG Charles Taylor Fellow, and has served as AAPG Books Editor, Associate Editor of the AAPG Bulletin, and chair of the publications committee. He is an AAPG Associate Trustee, a member of The University of Texas Littlefield Society, and a member of the RMAG and HGS.
---
Instructions to Norris Conf. Center:
The Norris Conference Center is on the Second (2nd) Floor, and cannot be seen from the street. From Town and Country Blvd, turn west at Plaza Way and go past "Kendra Scott" store to STOP sign. Turn right = North and go to Level 3 of the parking structure.The parking structure can also be reached from the northbound Beltway 8 frontage road. Turn into the driveway that is 0.33 mi. north of Kimberley Ln., just before the Amegy Bank sign.
When
January 14th, 2019 5:30 PM through 9:00 PM
Location
Terra Ex Office
TX
United States
Event Fee(s)
| | |
| --- | --- |
| HGS member | $ 40.00 |
| Non-member | $ 45.00 |
| Emeritus/Honorary Life | $ 40.00 |
| Student | $ 15.00 |
Event Attachments
| | |
| --- | --- |
| Sponsorship Opportunities | |
Event Filter Informations
| | |
| --- | --- |
| Event Owner | General Dinner |