HGS International Dinner - Influence of Proterozoic heritage on development of rift segments in the Equatorial Atlantic & Cretaceous Deformation of the Demerara and Guinea Plateaus during South Atlantic Opening
Important! Please do not create a duplicate login if you already have one. If you have forgotten your password click the "Request new password" tab above to reset your password.
Monday, February 25
ROOM • Norris Conference Center • 816 Town and Country Blvd #210
Site Map • Floor Plan
Social Hour 5:30–6:30 pm
Dinner 6:30–7:30 pm, Presentation 7:30- 9:00 pm
Member/Emeritus/ Honorary Life- $40.00 Non-Member- $45.00 Student- $15.00
WALKUPS: $45.00
To guarantee a seat, you must pre-register on the HGS website and pay with a credit card. You may walk up and pay at the door if extra seats are available. Please cancel by phone or email within 24 hours before the event for a refund. Online & pre-registration closes Monday, February 25, at 5:00 a.m.
Speakers: Katya Casey, Actus Veritas Geoscience, LLC. & Ana Krueger, Bluware

Influence of Proterozoic Heritage on the Development of Rift Segments in the Equatorial Atlantic
Ana Krueger
The last phase of Atlantic Ocean opening involved Late Albian rifting and separation of Africa and South America along the Equatorial Atlantic. Prior to the Albian, initiation and northward propagation of sea-floor spreading caused rotation of the South American plate and formation of two main rift systems in NE Brazil and West Africa: The Northeast Brazilian Rift System, consisting of the Reconcavo-Tucano-Jatoba (RTJ); Sergipe Alagoas/Gabon (SAG) and Cariri-Potiguar (CP) rifts in Brazil and the West- Central African Rift System (WCARS) in Africa. The Brazilian basins developed inside and around the Borborema Province, a key Proterozoic structure that controlled spatial and temporal differences between these rift systems. Our analysis of a new compilation of onshore and offshore faults of the Equatorial Atlantic led us to the conclusion that the segment bound by the Kribi and Bode Verde fracture zones south of Borborema acted as a link between intracontinental rifting to the north and late rifting stages in the Central Atlantic. During the Albian, this region acted as a ¨buffer zone¨, balancing, kinematically, in time and space, dextral strike-slip rifting in the Equatorial branch, with simultaneous sea floor spreading in the Central segment. In this paper, we tie sequence stratigraphic rift sequences to plate kinematic changes described in our new plate model. Attempts to consider the thermal and tectonic evolution of the Central Salt Basins of the South Atlantic as an analog for the Equatorial Margin may lead to wrong predictions in hydrocarbon exploration. The differences in the development of these segments may explain the asymmetry in the distribution of oil and gas reserves along the South Atlantic Margin.
Cretaceous Deformation of the Demerara and Guinea Plateaus during South Atlantic Opening
Katya Casey1, Marel Sanchez1, Ana Krueger2, and Ian Norton3
The Demerara and Guinea Plateaus were part of the residual eastern part of the Gondwana land when they have rifted apart from North America in Middle Jurassic. Now the Demerara Plateau is located in the northwest corner of the equatorial segment of the Atlantic Ocean. It has rifted from the Guinea Plateau on the African margin during the Early Cretaceous opening of the Central Atlantic. The episode of Early Cretaceous compression predated the passive subsidence of the conjugate plateaus during the drift phase of the African and South American separation. Early Cretaceous compression produced a significant deformation of the southern edge of Guinea Plateau and north-northeast edge of the Demerara Plateau. Our earlier plate tectonic modeling used rigid African and South America plates and have estimated at least 20–50 km of shortening on Demerara Plateau during Early Cretaceous. It is topped by Albian unconformity, which according to our modeling has removed up to 6 km of sediments from the Demerara Plateau.
In our previous work, we focused on Equatorial Transform Margin and Demerara during Cretaceous Atlantic opening and questions on the nature of the deformation observed on the Demerara Plateau. Our most recent seismic interpretation of the pre-Albian deformation on the conjugate Guinea Plateau and the contemporary deformation observed in the Amazon Solimoes Basin allowed us to revise our rigid Plate model of 2014 further to account for a full shortening during Early Cretaceous compression between Demerara and Guinea Plateaus.
This work was previously presented at RiftsIII: Catching the wave conference and Africa conference in 2016. For our Rifts III presentation, we added new interpretation of seismic and potential fields data on the Guinea Plateau complimentary to our earlier interpretation of Demerara Plateau and incorporate published interpretation from the Solimoes Basin into the plate model of South Atlantic opening.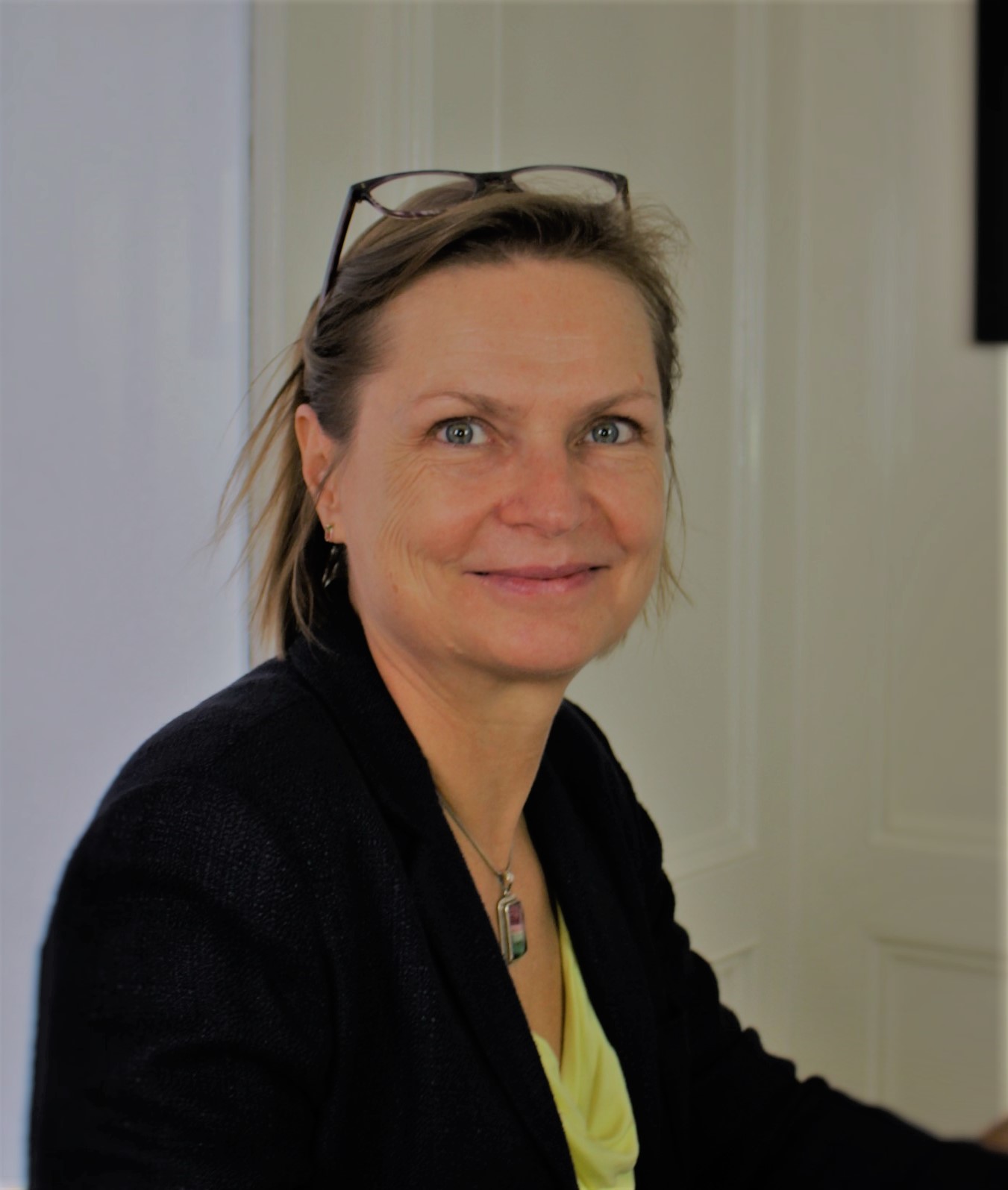 Katya Casey holds a Master of Science degree in Geophysics from the University of Houston. Katya started her career with the Russian Academy of Sciences in Moscow and continued it in the United States where she worked for Amoco Petroleum, Vastar Resources, BHP Billiton, Apache and Murphy Oil companies. Currently, she is one of three managing directors at Actus Veritas Geoscience, LLC She developed and applied a new method of iterative interpretation of geophysical and regional sub-surface data with plate tectonics reconstructions and integrating results into petroleum systems analysis. She is known in the petroleum industry for designing and implementing multiple geoscience technologies and innovations including an early adoption of ArcGIS into oil and gas exploration workflows. She is adept at project definition and optimization of team dynamics. She provides mentorship and develops early career geoscientists and colleagues through publications, training, teaching, and industry forum presentations. Katya is a respected technical speaker. She has coauthored papers and presented at industry conferences on upstream technologies, play-based exploration and use of her findings from regional studies in value assessment of exploration blocks. She has received an award in "Leadership in Technology" from Association of Women in Computing and Honorary Membership Award from Geophysical Society of Houston.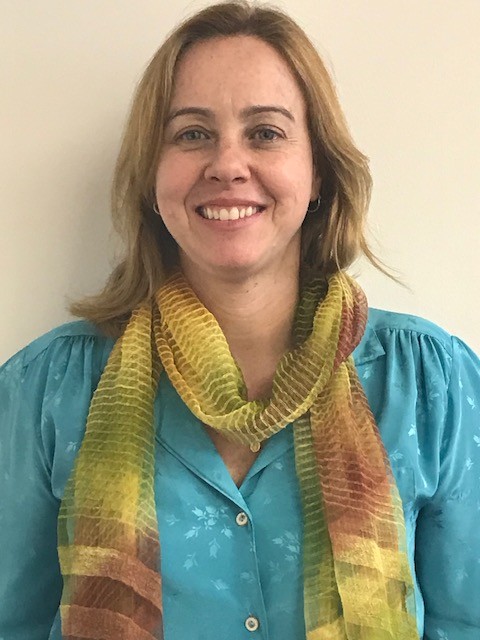 Ana Krueger is a Geoscientist with 20 years of experience in Oil and Gas Exploration. She received a Ph.D. from the University of Houston, an M.Sc. from The Brazilian National Observatory and a B.Sc. from Rio de Janeiro State University. Her research is driven by her interest in applying interactions of tectonics and sedimentation to understand and characterize the various aspects of conventional and unconventional Petroleum systems (reservoirs, source rocks, seals, migration and traps as well as mechanic stratigraphy). Currently working in deep learning R&D at Bluware.
---
Instructions to Norris Conf. Center:
The Norris Conference Center is on the Second (2nd) Floor, and cannot be seen from the street. From Town and Country Blvd, turn west at Plaza Way and go past "Kendra Scott" store to STOP sign. Turn right = North and go to Level 3 of the parking structure. The parking structure can also be reached from the northbound Beltway 8 frontage road. Turn into the driveway that is 0.33 mi. north of Kimberley Ln., just before the Amegy Bank sign.
When
February 25th, 2019 4:30 PM through 8:00 PM
Location
Norris Conference Center - CityCentre




816 Town & Country Blvd, Suite 210




Houston

,

TX

77024




United States
Event Fee(s)
| | |
| --- | --- |
| HGS Member | $ 40.00 |
| Non-Member | $ 45.00 |
| Emeritus/Life/Honorary | $ 40.00 |
| Student | $ 15.00 |
Event Attachments
| | |
| --- | --- |
| Sponsorship Opportunities | |
Event Filter Informations
| | |
| --- | --- |
| Event Owner | International |