HGS E & E - So Secret, Occult, and Concealed: An Overview
Wednesday, November 09, 2016
Black Lab Pub, Churchill Room • 4100 Montrose Blvd.
Social 5:30 p.m., Dinner 6:30 p.m.
Cost: $30 Pre-registered members; $35 non-members & ALL walk-ups (Credit Cards Now Accepted)
$15 Emeritus/Life/Honorary; HGS Students Members: FREE
To guarantee a seat, you must pre-register on the HGS website and pay with a credit card.  You may walk up and pay at the door if extra seats are available.  Please cancel by phone or email within 24 hours before the event for a refund. Monday scheduled HGS meetings need to be cancelled the Friday before by 2pm.  Online & pre-registration closes Wednesday, November 09, 2016 at 5:00 a.m.
There will be a 15 Minutes Ethics Talk before the meeting.
Speaker:  Robert Mace
Texas Water Development Board
So Secret, Occult, and Concealed: An Overview
Before there were too many people and too many wells, Texans could do whatever they wanted with groundwater. The seminal case that laid the foundation of Texas groundwater law came in 1904 when the Texas Supreme Court put into place the Rule of Capture after a railway drained a neighbor's well (a ruling that was also seminal in oil and gas law). The Rule of Capture is, essentially, a tort law that says someone can pump as much as they want and not be held liable for damages caused by their pumping. Calls for state control of groundwater started after the Dust Bowl when water providers became concerned that agricultural pumpers were lowering the Ogallala Aquifer. The Legislature responded in 1949 by allowing the creation of groundwater conservation districts. These districts have the ability to modify the Rule of Capture by requiring well spacing or production. The Rule of Capture was further modified in the 1970s due to concerns that groundwater pumping was inducing land subsidence. The Texas Supreme Court ruled that groundwater pumpers were liable for subsidence caused by their pumping. Protecting endangered species that rely on springflow from the Edwards Aquifer has been the primary focus of groundwater litigation over the past 20 years that has, interestingly, looked toward oil and gas law for inspiration. The Texas Supreme Court decision on Day and McDaniel in 2012 established that the landowner owns the groundwater in place and that groundwater was subject to takings lawsuits. The heated debates since, debates that will surely end up in court at some point in the nearish future, is to what extent groundwater should be managed like oil and gas. Oil and water don't mix, but oil and water law seemingly do.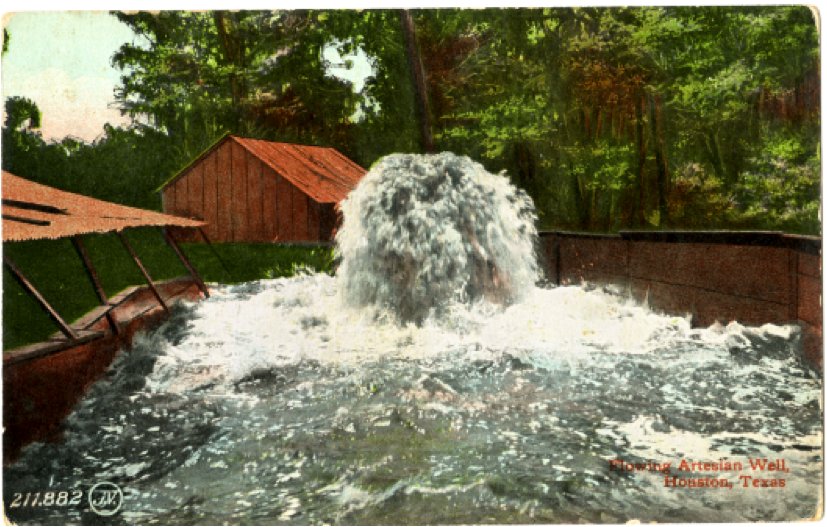 Flowing artesian well in Houston, Texas, circa 1910.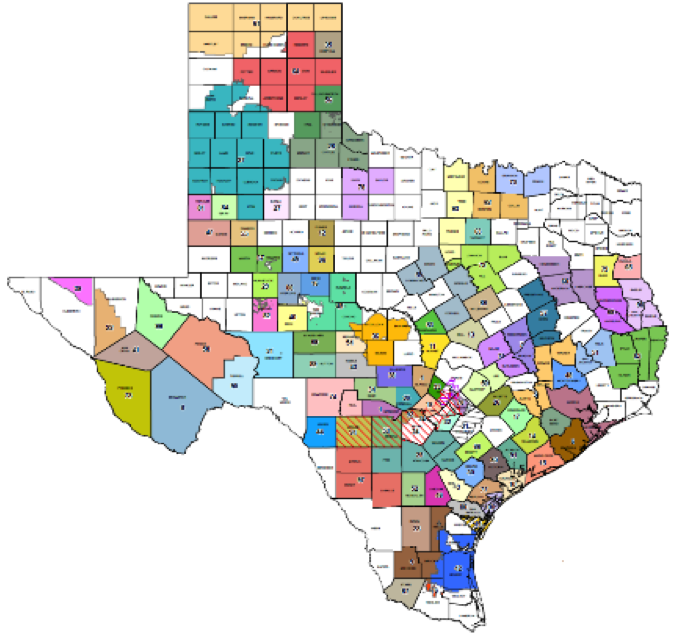 Location of the 99 groundwater conservation districts and 2 subsidence districts in Texas (as of November 2015). The legend for the map (listing the individual districts) can be accessed at http://www.twdb.texas.gov/mapping/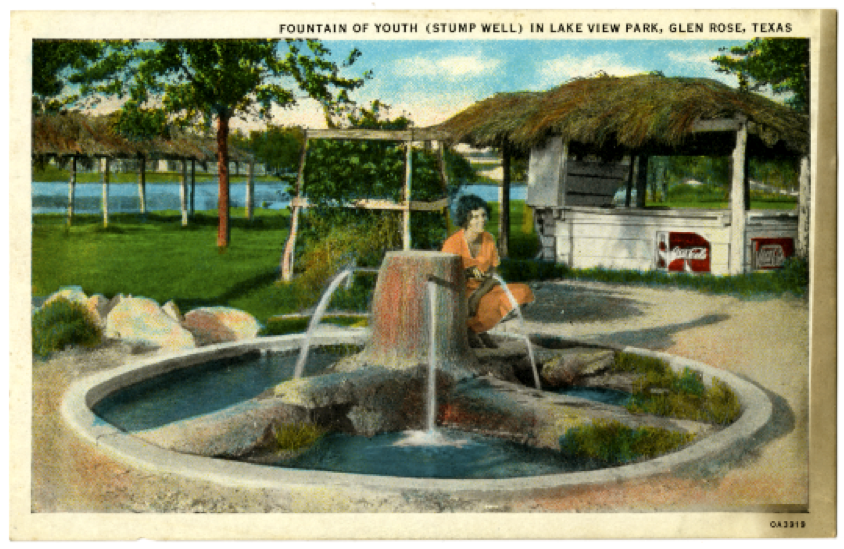 Flowing artesian "stump well" completed in the Trinity Aquifer in Glen Rose, Texas, circa 1910.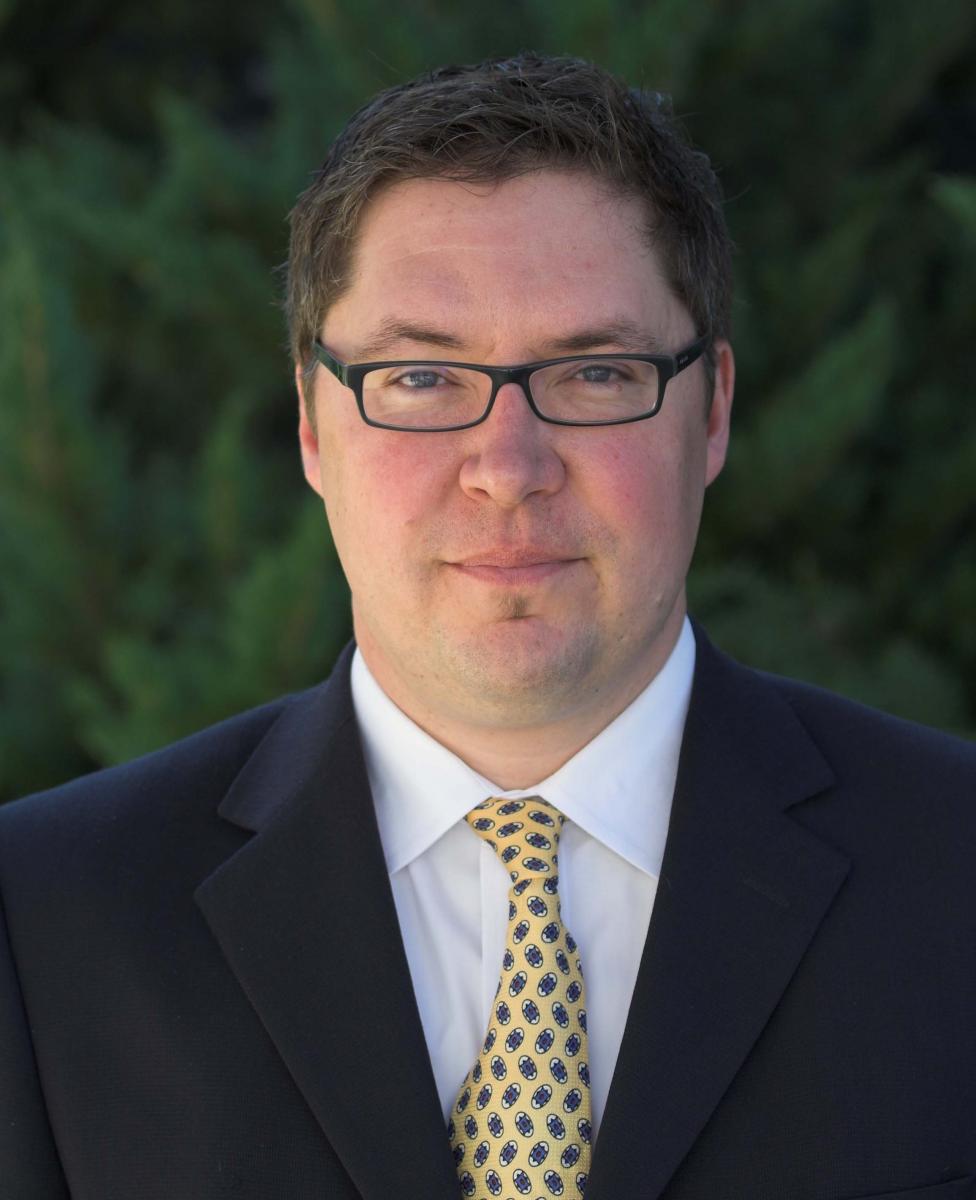 Dr. Robert E. Mace is a Deputy Executive Administrator at the Texas Water Development Board and leads the agency's Water Science & Conservation office, a department of 70 scientists, engineers, and specialists dedicated to better understanding groundwater and surface water resources; advancing water conservation and innovative water technologies such as desalination, aquifer storage and recovery, reuse, and rainwater harvesting; and better preparing Texas for floods.
Prior to joining the Texas Water Development Board in 1999, Robert worked for almost nine years at the Bureau of Economic Geology at The University of Texas at Austin as a hydrologist and research scientist. Robert has a B.S. in Geophysics and an M.S. in Hydrology from the New Mexico Institute of Mining and Technology and a Ph.D. in Hydrogeology from The University of Texas at Austin. His residential consumption of water is less than 30 gallons per person per day (and would be lower if his wife was more cooperative).
November 9th, 2016 5:30 PM through 7:00 PM
| | |
| --- | --- |
| HGS Member | $ 30.00 |
| Non-Member | $ 35.00 |
| Emeritus/Life/Honorary | $ 15.00 |
| Student | $ 0.00 |
Event Attachments
| | |
| --- | --- |
| Sponsorship Opportunities | |
Event Contact
| | |
| --- | --- |
| Contact Phone | (713) 777-0534 |
| | |
| --- | --- |
| contact Email | mrcowan1@hal-pc.org |
Event Filter Informations
| | |
| --- | --- |
| Event Owner | Environmental & Engineering |
---