HGS E & E - Multivariate Geostatistical Model for Groundwater Constituents in Texas
Wednesday, February 10, 2016
Black Lab Pub, Churchill Room • 4100 Montrose Blvd.
Social 5:30 p.m., Dinner 6:30 p.m.
Cost: $30 Pre-registered members; $35 non-members & ALL walk-ups (Credit Cards Now Accepted)
$15 Emeritus/Life/Honorary; Students: FREE
To guarantee a seat, you must pre-register on the HGS website and pay with a credit card.  You may walk up and pay at the door if extra seats are available.  Please cancel by phone or email within 24 hours before the event for a refund. Monday scheduled HGS meetings need to be cancelled the Friday before by 2pm.  Online & pre-registration closes Wednesday, February 10, at 5:00 a.m.
If you are an active or associate member who is unemployed and would like to attend HGS meetings, please call the office for a discounted price. We are looking for one extra member to volunteer at the registration desk as well.
Speaker:  Dr. Faye Anderson
Lamar University
Multivariate Geostatistical Model for Groundwater Constituents in Texas
Although many studies have explored the quality of Texas groundwater, very few have investigated the concurrent distributions of more than one pollutant, which provides insight on the temporal and spatial behavior of constituents within and between aquifers. The purpose of this research is to study the multivariate spatial patterns of seven health-related Texas groundwater constituents, which are calcium (Ca), chloride (Cl), nitrate (NO3), sodium (Na), magnesium (Mg), sulfate (SO4), and potassium (K). Data is extracted from Texas Water Development Board's database including nine years: 2000 through 2008. A multivariate geostatistical model was developed to examine the interactions between the constituents. The model had seven dependent variables—one for each of the constituents, and five independent variables: altitude, latitude, longitude, major aquifer and water level. Exploratory analyses show that the data has no temporal patterns, but hold spatial patterns as well as intrinsic correlation. The intrinsic correlation allowed for the use of a covariance matrix. The model was validated with a split-sample. Estimates of iteratively re-weighted generalized least squares converged after four iterations. Matern covariance function estimates are zero nugget, practical range is 44 miles, 0.8340 variance and kappa was fixed at 2. Prediction maps for the seven constituents are estimated from new locations data. The results point to an alarmingly increasing levels of these constituents' concentrations, which calls for more intensive monitoring and groundwater management.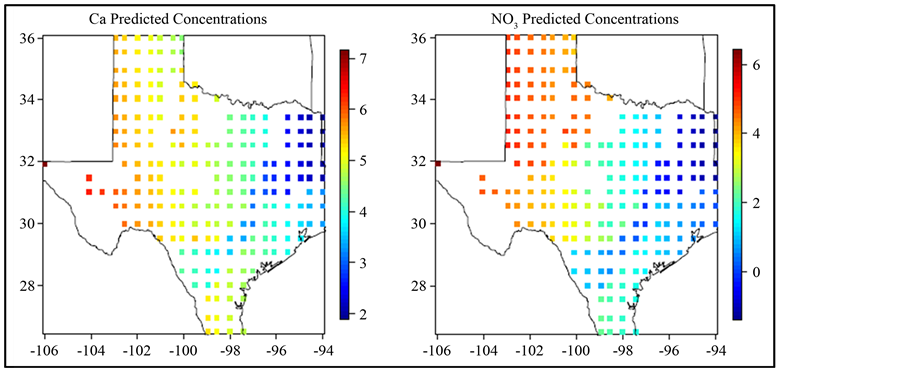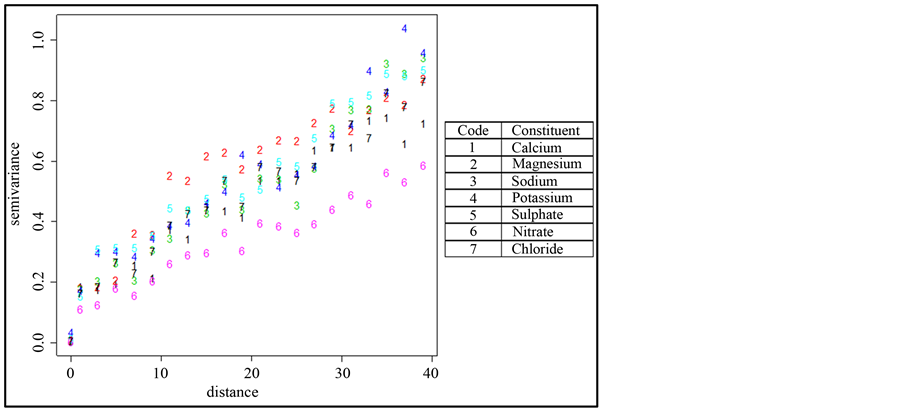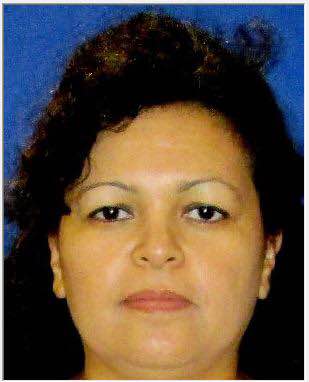 Dr. Faye Anderson is a research scientist in the Center for Advances in Water and Air Quality at Lamar University. Her research interests include environmental and occupational monitoring and assessment, environmental toxicology, geographical information systems (GIS), geostatistical modeling, health disparities, global health, large data management and analyses, quantitative and qualitative Research, spatiotemporal analysis, sustainability studies, and action research. Dr. Anderson has peer-reviewed publications reflecting her research especially regional air and groundwater quality issues. She also worked as an analyst for the International Space Station in Houston, Texas.
February 10th, 2016 5:30 PM through 7:30 PM
| | |
| --- | --- |
| HGS Member | $ 30.00 |
| Non-Member | $ 35.00 |
| Emeritus/Life/Honorary | $ 15.00 |
| Student | $ 0.00 |
Event Attachments
| | |
| --- | --- |
| Sponsorship Opportunities | |
Event Contact
| | |
| --- | --- |
| Contact Phone | (713) 777-0534 |
| | |
| --- | --- |
| contact Email | mrcowan1@hal-pc.org |
Event Filter Informations
| | |
| --- | --- |
| Event Owner | Environmental & Engineering |
---