Joint HGS and AWG Dinner- Paleo Overpressure in the Delaware Basin determined from DST, Resistivity and Mud Logs
Monday, September 16, 2019
• Norris Conference Center • 816 Town and Country Blvd #210
Site Map • Floor Plan
Social Hour 5:30–6:30 pm
Dinner 6:30–7:30 pm, Presentation 7:30- 9:00 pm
Member/Emeritus/ Honorary Life- $40.00 Non-Member- $45.00 Student- $15.00
WALKUPS: $45.00
To guarantee a seat, you must pre-register on the HGS website and pre-pay with a credit card. You may walk up and pay at the door if extra seats are available. Please cancel by phone or email within 24 hours before the event for a refund. Monday scheduled HGS meetings need to be canceled the Friday before by 2 pm. Online & pre-registration closes Monday, September 16, at 5:00 a.m.
Speaker: Mary Van Der Loop
Company: Sanctuary Oaks Consulting
Paleo Over-pressure in the Delaware Basin Determined from DST, Resistivity and Mud Logs
The Wolfcamp over-pressured cell in the central portion of the Delaware Basin, West Texas, was first defined by early drilling of deep gas prospects in the 1960's. Blowouts, increased mud weight, liner and casing seat data provided empirical data on the over-pressured section. This analysis uses mud weight, AIFE Drill Stem Test pressure and resistivity logs to define the over-pressured cell and suggests the presence of a paleo-over-pressured sedimentary section in the Delaware Basin.
Mud weight data was gathered on 356 deep Delaware Basin wells. These mud weights were converted to pressure gradient data to define over-pressured areas against a Permian Basin normal hydrostatic gradient of 0.48 psi/ft. AIFE Drill Stem Test (DST) data is scant as Wolfcamp reservoirs were seldom tested and were of low permeability in general, but extrapolation of DST pressure to reservoir pressure was useful in 17 wells to define a DST-derived pressure gradient.
Resistivity trends with depth in normally pressured areas show an increase of resistivity with increasing depth. However, given similar lithology, resistivity drops in an over-pressured section. The Delaware Basin low resistivity over-pressured shale section shows a similar response as in other over-pressured basins such as the Gulf Coast Basin and Anadarko Basin.
A relationship between shallow resistivity trend vs. over-pressured resistivity measurement and measured pressure gradient was established using the AIFE DST database. Using that relationship to convert resistivity data to pressure gradient data; 92 resistivity logs were selected for derivation of pressure gradient; 43 of these wells had an accompanying mud-weight-derived pressure gradient.
Mud weight derived pressure gradients show a current area of over-pressure smaller than the area shown by the resistivity-derived pressure gradient data, even when accounting for lithologic changes. It is suggested that over-pressure in the Delaware Basin was more prevalent before Laramide Uplift. A similar paleo-over-pressure phenomenon has been interpreted for equivalent observations in the Anadarko Basin. Both basins have a similar uplift and erosion history.
This paper was presented at 2019 AAPG Annual Convention & Exhibition (ACE), San Antonio, Texas originally. Invited Poster, Session 275 - Theme 5: Permian Basin Unconventionals
May 21, 2019, 8:45 AM - 9:05 AM; Room 217B/C
See web link:
https://www.abstractsonline.com/pp8/#!/6795/presentation/5669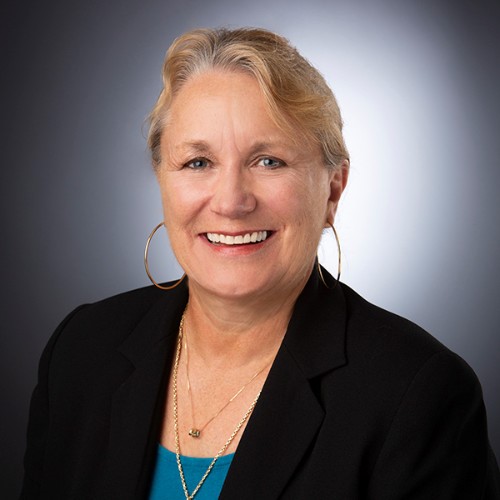 Mary Van Der Loop is an AAPG Certified Petroleum Geologist with over 40 years of experience in the oil and gas industry. She is the owner of Sanctuary Oaks Consultants International, Inc., a geological consulting firm located in Flatonia, Texas. Mary holds a bachelor's degree in geology from the University of Wisconsin, Madison, and a master's degree in geology from the University of Texas at Arlington.
When
September 16th, 2019 5:30 PM through 9:00 PM
Location
Norris Conference Center, CityCentre




816 Town and Country Blvd




Houston

,

TX

77024




United States
Event Fee(s)
| | |
| --- | --- |
| Member | $ 40.00 |
| Non-Member | $ 45.00 |
| Emeritus/Honorary Life | $ 40.00 |
| Student | $ 15.00 |
Event Attachments
| | |
| --- | --- |
| Sponsorship Opportunities | |
Event Contact
| | |
| --- | --- |
| contact Email | rwiener@sbcglobal.net |
Event Filter Informations
| | |
| --- | --- |
| Event Owner | General Dinner |