Two Day Course- Groundwater Hydrogeology
Groundwater Hydrogeology
A Two Day (16 CE Hours) Course January 21 & 22, 2019
Presented by
Dr. Christopher C. Mathewson
Course Description
This course exposes participants to the geological aspects of groundwater studies and relates the geology to practical aspects of groundwater investigations to develop basic problem solving and interpretative skills needed in the protection of human health and well-being. The curriculum consists of:
an introduction to the geology of groundwater systems and to the interpretation of the three-dimensional characterization of an aquifer system,

a discussion and hands-on exposure to techniques used in groundwater investigations,

techniques used in the characterization of groundwater systems

a discussion and demonstration of various well drilling and completion methods, and

an introduction to groundwater sampling and contaminant transport, with an emphasis on human induced errors in contamination evaluations.
Participants will gain hands-on exposure to groundwater hydrogeology theory and practice and the opportunity to learn about hydrogeological assumptions and errors that potentially impact public health, safety and well-being. Particular attention is given to the development of basic knowledge skills needed to evaluate and interpret groundwater systems and to assess human induced errors and complications in the interpretation and analysis process.
Course Objectives
The course objective is designed to present the basic geologic and porous media flow theory and concepts such that the participant can apply this information to the interpretation and analysis of groundwater systems. The course emphasizes the practical application of the theory and concepts of groundwater hydrogeology to the protection of the public health, safety and well-being. The teaching methods achieve this objective through hands-on activities throughout the course.
Topics Covered
Course Administration and Introduction

Hydrologic Cycle: Module 02

Groundwater Systems: Module 03

Groundwater Exploration: Module 04

Environmental Drilling: Module 05

Water/Monitor Well Design: Module 06

Well Development and Testing: Module 07
Learning Objectives
Hydrologic Cycle
At the completion of the module, students will be able to 1) describe and understand the hydrologic cycle, 2) describe and understand moisture balance, 3) discuss severe meteorological processes and 4) Relate water rights
Groundwater Systems
At the completion of the module, students will be able to 1) define and recognize aquifer types, 2) understand and use environment of aquifer formation, and 3) relate geologic setting to predict aquifer characteristics
Groundwater Exploration
The educational objectives of this module are to introduce the student to groundwater exploration technologies and methods, including: 1) design and plan exploration and field operations, 2) apply aerial photography and photogrammetric techniques, 3) understand and apply various image analysis techniques and 4) use and assess geophysical investigation techniques
. Environmental Drilling
Students will learn about the various drilling techniques and their advantages and disadvantages in this module including the ability to 1) define the advantages and disadvantages of various drilling techniques and 2) evaluate drilling problems and operational safety
Water/Monitor Well Design
At the completion of the module, students will be able to 1) define the design parameters for various well purposes and uses, 2) estimate well performance and 3) assess design factors affecting well performance
Well Development and Testing
At the completion of the module, students will be able to 1) evaluate the degree of development of a well, 2) evaluate monitor/production well design and development techniques and 3) analyze external factors affecting well performance and aquifer test results
Target Audience
Geologists, geophysicists and engineers preparing for initial licensing examination and experienced professionals wanting a review or needing continuing education hours for license renewal, 16 CE hours earned. This is a fundamental course particularly well suited as preparation for the ASBOG Hydrology Domain Exam.
Sponsorship opportunities are available!
Download the sponsorship form here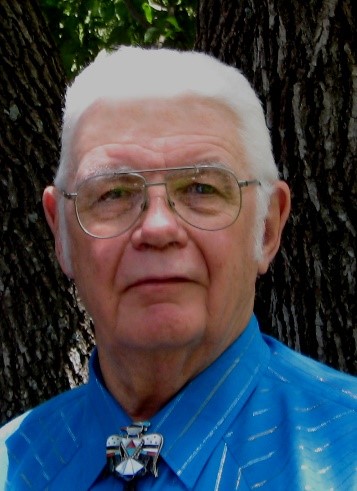 Christopher C. Mathewson has specialized in Engineering Geology at Texas A&M University, College Station, Texas since 1971. Professor Mathewson received a Bachelor of Science degree in Civil Engineering from Case Institute of Technology in Cleveland, Ohio, in 1963; and his Master of Science and Doctoral degrees in Geological Engineering from the University of Arizona in 1965 and 1971. Dr. Mathewson served as a commissioned officer in the National Ocean Survey from 1965 to 1970, working on ocean charting and marine geophysical surveys in the Pacific and on coastal hazards in Hawaii. At Texas A&M, he has carried out research on coastal and river processes, expansive soils, urban planning, surficial processes, groundwater resources and protection, natural hazard analyses and mitigation, archaeological site preservation and engineering geology of surface lignite mines. He has presented over 400 papers, published over 90 technical papers, edited 4 technical volumes and is the author of a textbook in Engineering Geology. In addition, he is active in the profession, having served as President of the American Geoscience Institute – President of the Association of Environmental and Engineering Geologists – Chair of the Engineering Geology Division, Geological Society of America – Chair of the U.S. National Group, International Association of Engineering Geology, and the Environment, among many other society positions. Governor Perry appointed him to the Texas State Board of Professional Geoscientists in 2012. He has served on the Council of Examiners of the National Association of State Boards of Geology where he assists in the writing and review of the national Geologist Licensure Examination since 1992. He has received many awards, including: the Faculty Distinguished Achievement Award in Teaching and the Robert C. Runnels Excellence in Advising Award from Texas A&M University -- the Claire P. Holdredge Award, the Floyd T. Johnston Service Award, and the Karl and Ruth Terzaghi Outstanding Mentor Award from the Association of Environmental and Engineering Geologists and the Meritorious Service Award from the Engineering Geology Division of the Geological Society of America.
Location:
WorleyParson
Suite 100, Energy Center II
575 North Dairy Ashford Road
Houston, Texas 77079
Download directions to WorleyParson HERE
Doors open at 7:00 AM. Presentation begins at 8:00 AM
Registration Price: $250.00
Includes: Notebook, Continuing Education Certificate (16 CE Hours), Networking Lunch, Continental Breakfast, Coffee and Break refreshments
This course is a fund-raiser for the Texas Geoscience Council, the State-wide umbrella coalition of geoscientific firms, professional organizations, and independent geoscientists, established on August 18, 2018 to "support the protection of the health, safety and welfare of all Texans through public education about geoscientific work and advocacy for professional geoscientist licensure in the Lone Star State."
Thank you, Sponsors!
Venue


Silver

When
January 21st, 2019 7:00 AM through January 22nd, 2019 4:00 PM
Location
WorleyParson




575 North Dairy Ashford Rd.




Energy Center II, Suite 100




Houston

,

TX

77079




United States
Event Fee(s)
| | |
| --- | --- |
| member/non-member | $ 250.00 |
Event Attachments
| | |
| --- | --- |
| Sponsorship Opportunities | |
Event Filter Informations