Free AGI Webinar: Managing Groundwater Storage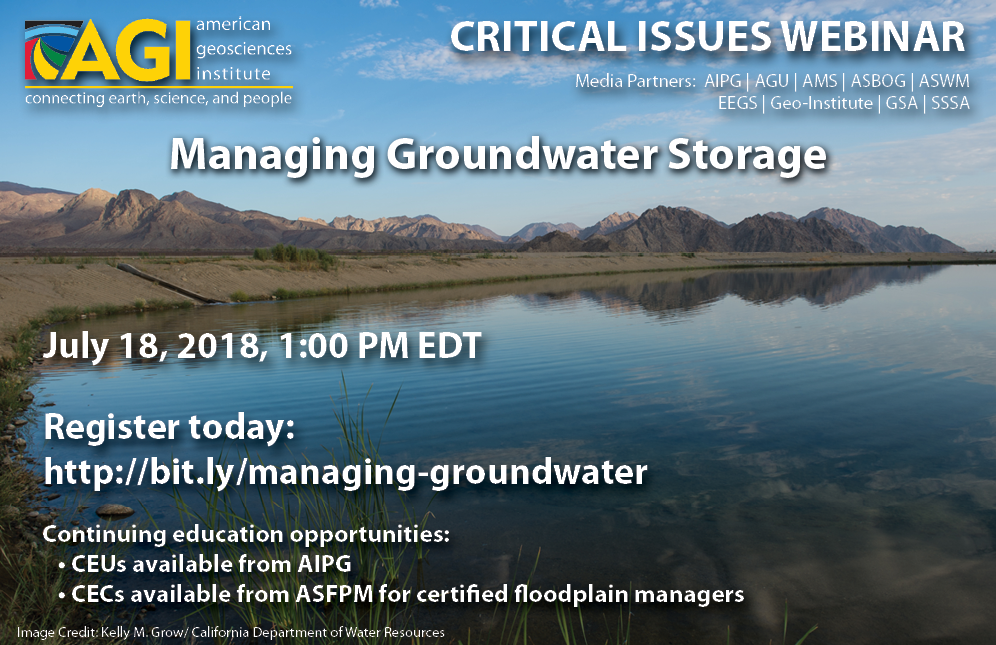 This 1-hour webinar will introduce the geoscience of managing groundwater storage and recharge, discuss groundwater storage policies and research in California and Texas, and review case studies and potential developments on the horizon. For more information about the webinar and how to register, including information about continuing education opportunities, please visithttps://www.americangeosciences.org/policy-critical-issues/webinars/managing-groundwater-storage.
We encourage you to forward this email to anyone who may be interested. If you have any questions about this webinar, please contact Cassaundra Rose at crose@americangeosciences.org.
Upcoming AGI webinars:
Need to learn more about water issues in your state or the U.S.? Check out our Geoscience In Your State and Critical Issues factsheets and case studies.
When
July 18th, 2018 1:00 PM through 3:00 PM
Event Attachments
| | |
| --- | --- |
| Sponsorship Opportunities | |
Event Filter Informations