HGS Continuing Ed - Organic Petrological and Geochemical Screening Methods
Houston Geological Society
Continuing Education Committee
Organic Petrological and Geochemical Screening methods for the Upstream
- Geoscientists, Geoscience Managers, and Engineers -
 Asking the Right Questions to obtain the best-possible Answers
A One-Day Short Course
by
Thomas Gentzis, Ph.D.                      Humberto Carvajal, Ph.D.
Core Laboratories Inc.
Friday, December 9, 2016  7:45 AM – 5:00 PM
Focus:
Subject matter will include introductions to the portions of both Organic Petrology and Geochemistry relevant to the screening of formations, plays and basins in the exploration for producible Hydrocarbons.
A. Organic petrology of dispersed organic matter (DOM) in unconventional rocks – An integrated approach to petroleum source-rock evaluation.
- Concepts and Definitions (Organic Petrology 101)
- Maceral Groups: - Vitrinite; - Inertinite; - Liptinite; - Zooclasts
- Classification of Dispersed Organic Matter (DOM) in Sedimentary Rocks
- Thermal Maturity Stages: - Diagenesis, - Catagensis; - Metagenesis; - Metamorphism
- Bitumen/Pyrobitumen/Oil Drops
- Organic Matter Textures and Fluorescence (UV light) Microscopy
- Organic-Rich Facies/Palynofacies
- Additive/Contaminants
- Sampling and Sample Preparation
- Microscopy Methods: - Vitrinite/Bitumen/Zooclast Reflectance (Ro) Measurements
- Correlation of VRo to other Maturity Indices; with - Organic Matter in Very Old Rocks
- Organic Petrology: - Application to Oil and Gas Exploration
B. Geochemical screening of source rocks and reservoirs
- Source-rock characterization 101: Source-rock formation; Attributes; Methods; Interpretation
- Geochemical screening of a Reservoir; Geochemical methods; Interpretation
- Recognizing pitfalls and limitations when using geochemical screening data
Location:
Core Laboratories Conference
6323 Windfern Road,
Houston, TX 77040
Registration: On-Line Registration closes 5 AM Wednesday, December 7, 2016
HGS, GSH*, SPE* members: $115
Non-Member: $125, HGS Student member $80.00
*HGS members affected by the downturn may call the office for special pricing.
*GSH, SPE members will need to call the HGS office (713) 463-9476*
We are sorry to say that there can be NO WALK-UP attendees.>
For a quick introduction to the subject, your attention is pointed to:
http://www.petroleumgeo.blogspot.com
Registrants will receive by Email, a Map and specific directions for Entrance, Parking and Visitor check-in.*
Seats: 100
Notebook, Certificate of Attendance, Networking Lunch, Continental Breakfast, and Coffee Break refreshments are included in the Registration price.
Doors open at 7:45 AM.  Presentation begins at 8:30 AM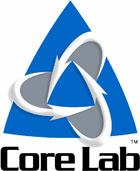 Thomas GENTZIS, Ph.D.                             
   Thomas obtained his BSc degree in Geology in 1981 from the University of Calgary, and his MSc degree in 1985 from the University of Alberta in Edmonton, Canada. He received his PhD from the University of Newcastle in Great Britain, specializing in organic petrology & minoring in organic geochemistry. His thesis focused on the regional thermal maturity of the Franklinian geosyncline & the Sverdrup Basin in the Canadian Arctic Islands.
   The largest portion of his career has taken place in Canada, where his projects included research in coal & hydrocarbon processing, trace element geochemistry, thermal maturation studies, and carbon capture and storage (CCS). There was a period where he conducted research in the areas of heavy oil & bitumen upgrading and catalyst development for fluid catalytic cracking.  There was a period when his focus then turned to research in support of drilling & commercial production of the first horizontal CBM well drilled in the low-permeability Mannville Formation.
   In 2006 he joined Petron Resources as Vice President of Geology and Petrology, where he helped in the evaluation of a number of unconventional resource prospects in North America, South America, and Africa. Thomas joined Core Laboratories in Houston in July 2009, where he is currently a Geological Advisor and in charge of the organic petrology and geochemistry technical group. He also provides in-house training seminars to Core Lab clients worldwide.
   Thomas is a prolific writer and has published 130 papers in peer-reviewed journals, 3 book chapters/special volumes, is a contributor to AAPG Memoir 102 (published in 2013), and has given numerous presentation at national and international conferences and symposia. He serves on international committees, as Vice-President of The Society for Organic Petrology; and variously as an editor, or on the editorial board of, four journals.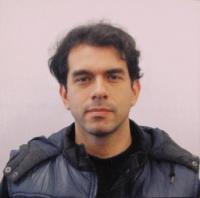 Humberto CARVAJAL, Ph.D.
Humberto is a seasoned geochemist, with diverse experience spanning many areas, including geochemical screening of source-rocks, organic petrology, petroleum geochemistry, and equipment operation/maintenance. In December, 2012 Humberto joined Core Laboratories in Houston as a Geochemist. His current responsibilities include: Source-Rock Evaluation of organic rich rocks from both conventional and unconventional plays, such as the Eagle Ford, Marcellus, Niobrara, Wolfbone and Wolfberry trends, Woodford, Utica, etc., by means of geochemical-screening methods (TOC, Rock-Eval Pyrolysis, organic petrography), geochemical fingerprinting of rocks, oils, and gases for reservoir continuity and product allocation projects, laboratory operation / supervision of the geochemistry laboratory, and training and support for other Core Laboratories Geochemistry analysts and facilities in the U.S. and overseas. Humberto has worked as a geochemist and geologist since 2004 for institutions and companies such as Ecopetrol, and the Smithsonian Tropical Research Institute (STRI) in Panama, providing technical support for projects in the Colombian and Venezuelan Andes.
 
 He holds a B.Sc. in Geology from Universidad Industrial de Santander (2004), a M.Sc. Geology from Iowa State University (2007), and a Ph.D. in Geology and Geochemistry from Indiana University (2012).  He has several peer-reviewed publications in the fields of organic & petroleum geochemistry, and petroleum geology.
When
December 9th, 2016 8:00 AM through 5:00 PM
Event Fee(s)
| | |
| --- | --- |
| HGS Member | $ 115.00 |
| Non-member | $ 125.00 |
| Honorary/Emeritus/Life Member | $ 90.00 |
| Student | $ 80.00 |
Event Attachments
| | |
| --- | --- |
| Sponsorship Opportunities | |
Event Filter Informations