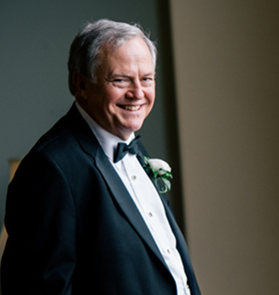 Education
Bachelor of Science in Geology, Stephen F. Austin State University, 1983
Master of Science in Geology, Stephen F. Austin State University, 1986
Professional Experience
Mohn & Associates, LLC –             2018 - Present
Formed to develop new business opportunities in consulting, project development and oil and gas exploration.  Developing projects and seismic surveys both Proprietary and Multi Client.   
Geoex/MCG –MCG was purchased by Geoex in 2016.      2013 to 2018
Started with MultiClient Geophysical (MCG), based out of Oslo Norway.      
Managing Director and Vice President Americas – Started the group at MCG for the Americas. Developed surveys in Mexico and the Caribbean. 
CGGVeritas, Senior Marketing Representative                January 2013 to April 2013
Worked for 3 Months in sales on the Louisiana Shelf existing 3-D library.  CGG bought Fugro Group.
Fugro Multi Client Services, Inc., a division of Fugro N.V. under the Seismic Services Group. 
Exploration Vice President,       2002- 2012
Started the Multi Client Group for the Americas in Houston. Group Manager of the Multi Client Group in Houston. We covered all Multi Client business for North, Central and South America.  Responsible for all Multi Client Sales, Project Development, Project Management for the Americas. Reported to the Managing Director of Fugro Multi Client Services Worldwide.
TGS-NOPEC Geophysical Company ASA: Specializes in the global acquisition of non-exclusive seismic surveys.  I worked at TGS from 1987 until 2002 in various positions: 1987-2002
Marketing Manager, Africa:       2000-2002
Marketing Manager, Gulf of Mexico      1995-2000
Project Manager, International Division      1989-1995
Geologist and Marketing Representative      1987-1989
Strata Reserves Inc. – Field and Wellsite Geologist for stripper wells in East Texas 1982-1983
Professional Societies and Affiliations:
Society of Exploration Geophysicists (SEG)
American Association of Petroleum Geologists (AAPG)
Houston Geological Society (HGS)
Geophysical Society of Houston (GSH) Lifetime Member
Texas Board of Professional Geoscientists Licensed Geology, License No. 6766
Activities
2021 AAPG House of Delegates Committee, Delegate
2021 AAPG HoD Membership Committee, Committee Member
2019 and 2020– Judge in the AAPG Imperial Barrell Award Student Contest
2018-2019 - 2nd Vice President of the Geophysical Society of Houston
2016-2020 AAPG HoD, Alternate
2015-2016 AAPG HoD, Delegate
2011- 2015 - Chairman of the Geophysical Society of Houston Sporting Clays Tournament
2009 – Chairman of the International Association of Geophysical Contractors (IAGC) Sporting Clays Tournament.
2004-2015 AAPG HoD, Alternate
2001-2004 AAPG HoD, Delegate
2000 - 2001 Charity Selection Committee Member for the Children's Fund Charity.
2000-2001 Chairman of the Houston Geological Society Skeet Shoot Committee.
Awards
Life Membership Award Geophysical Society of Houston 2016.
Society of Exploration Geophysicists Recognition Award for co-Author:  The Santos Basin: Criteria for Mapping the Continental-Oceanic Boundary; SEG 79th Annual Meeting, Houston, Texas; October 29, 2009.
Africa "Big 5 Award" presented to Kenneth Mohn of TGS-NOPEC Geophysical Company – for African Service & Supply Company of Year 2001; Global Industry Awards 2001.  http://www.petro21.com/awards/