Arnold Powell Milton
November 11, 1938 – April 9, 2021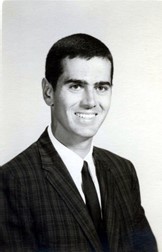 Arnold Powell Milton, a true renaissance man of great integrity and dignity passed away peacefully at home on April 9, 2021 with his loving wife by his side. Although born in New York City on November 11, 1938, while his father was attending graduate school, Arnold staked his claim as a proud fourth generation Texan, not born, but bred.
His educational journey began in Tyler, Texas and Panama, while his father was in the Navy, before moving to Houston where he attended Lamar High School through his junior year where he enjoyed playing trumpet in the band. He graduated from Longview High School before attending The Colorado School of Mines where he achieved a degree in Geological Engineering and completed his ROTC. He chose The University of Texas, Austin, where he earned a Master of Arts and met the love of his life, Jennie and continued his active membership in Sigma Alpha Epsilon. Before embarking on his career he fulfilled his ROTC obligation by serving in Korea for 13 months where he obtained his black belt in Karate.
Arnold began his career as a petroleum geologist in Corpus Christi, Texas before moving to Houston where he continued his career path until moving abroad for assignments in Tripoli, Libya, and Sumatra, Indonesia. Arnold's move abroad with his family enhanced their lives. A true highlight of a life well-lived.
His professional associations included: American Association of Petroleum Geology, Society of Exploration Geophysicists, Association of International Petroleum Negotiators and Houston Geological Society (Member since 8/1995).
Known to his beloved grandchildren as Papa, he was a devoted husband, father, father-in-law, grandfather and friend. The family were long time members of St. Francis Episcopal Church and then Palmer Episcopal Church. He loved being known as a rancher, pilot, Harley rider, adventurer, designer and builder of model planes. This passion for flying led to his building of his own RV-4 experimental aircraft for personal use. Whether flying for fried shrimp or burgers, he loved meeting people and making friends with this shared interest.
He is survived by his wife Virginia Phillips Milton, his daughter and two grandchildren.
Summarized from Life Tribute Section of the Houston Chronicle on Sunday, April 25, 2021.